Sweet Home by Carys Bray : Honest and Dark Stories About Homes Everywhere
8th September, 2016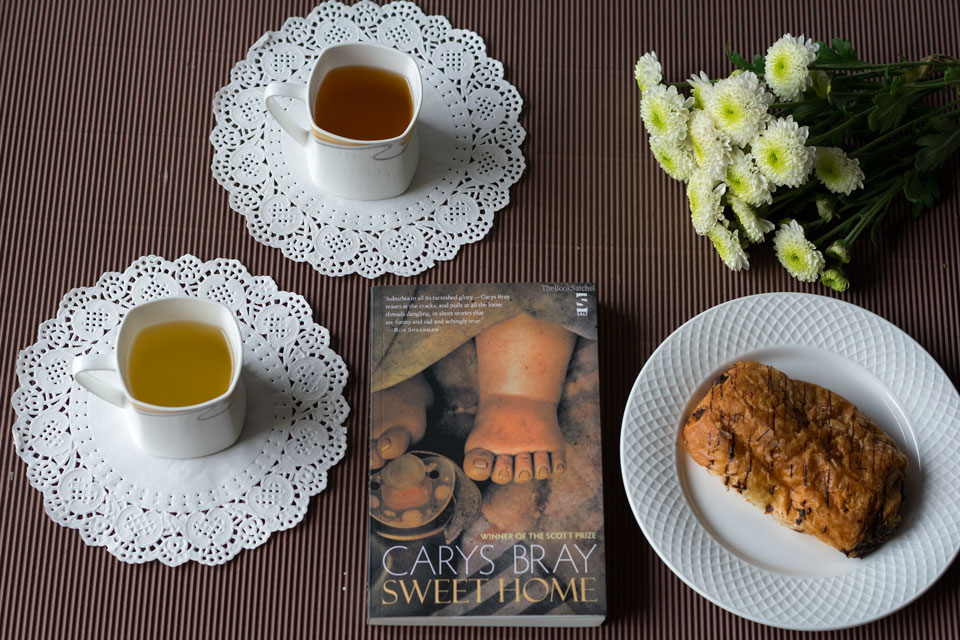 A shopaholic is tempted to buy new babies on sale.  A bereaved mother borrows her neighbour's baby. A man carves a baby out of ice. A woman builds a gingerbread house and is frowned upon by the parents in the nearby village.
Review :
Sweet Home is a collection of seventeen short stories that explore every day occurrences in different homes in a new light. The problem with reviewing short story collections is that you will not be able to give an impartial rating for the whole book. The style, the plot is different for each story yet you have to rate them all in one go. I wish I could have individually given star ratings to the stories because some of them are more fantastic than the others.
Some of my favourites in the collection:
Two of my favourite stories are The Baby Aisle and The Ice Baby. The Baby Aisle starts off in a mild way and hits you hard with the horror and dark humour involved. The Ice Baby is deeply reminiscent of Gepetto carving Pinocchio. I have done a separate post on these two stories earlier along with excepts. You can read about them – Two Fairy Tale Babies that Lure you to Sweet Home by Carys Bray
Love : Terms and Conditions is a story of self discovery as a mother tries to answer which among her three children is her favourite. I adored this one.
Scaling Never is a story from the perspective of a seven year old who is brought up on Biblical stories. He believes his faith is "at least as big as a toffee bonbon, maybe bigger" and can definitely bring the dead back to life. It is sad and makes you well up towards the end.
The title story, Sweet Home is a  modern take on the Hansel and Gretel fairy-tale. It is about an immigrant woman building a house of sweets in the forest. The story highlights ideas of xenophobia, prejudice and societal barriers that are hurdles to those are different from the majority.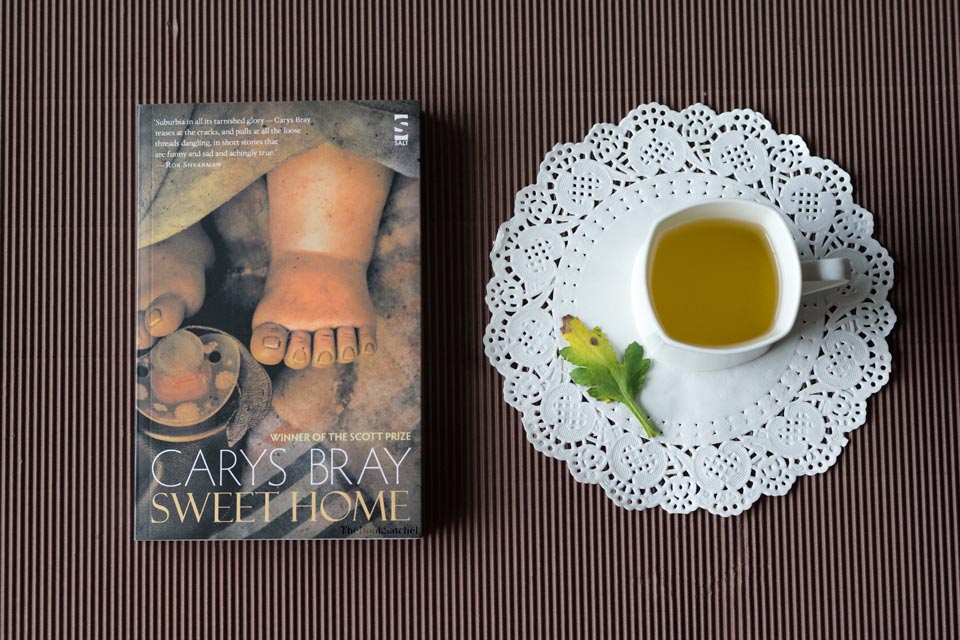 Dancing in the Kitchen is perhaps the shortest story. It gives the message of how we selectively delete out and add stories to our memories to cherish them more. There is a mother dancing in her kitchen. In her head she is imagining how a particular scene in the kitchen would appear in a movie or play. I loved how the same scene is recreated with the imaginary camera lens in different perspectives. Few words, yet powerful message.
Everything A Parent Needs To Know has a daughter recollecting her embarrassing memories. The mother on the other hand reminisces about the various parenting manuals she had devoured for help.
In Wooden Mum, Bray shows the thoughts of a mother linked to the way her children play with  a doll house and the wooden family in it.
In Under Covers, an older woman tries to retrieve her bra that has fallen on a hedge thinking of all the things it stands for, from a healthy sex life to the state of marriage, as two giggling teenagers make fun of her.
Just in case (you will get the humour in the title when you read the story) is a story of a mother coming to terms with her child's death in ways she has invented for herself.
Writing :
I loved Carys Bray's writing style. I found it to be sparse, less descriptive, yet making alive the scene in each story. And her climaxes are sudden and unexpected that jolt you out of your seat in horror.  There are many inventive similes and phrases scattered throughout the collection as well. I loved the subtle dark humour in some of the stories and the undaunted honesty in the others.
Themes :
This collection of stories boasts of being a perfect mix of realism and fantasy. There are stories that have unrealistic elements, but still feel naturally real. The stories cover motherhood, death, mourning, modification of memories and domestic happiness of marriage. I love how the collection portrays adults as insecure, vulnerable human beings, very much like children inside, but burdened with the responsibility of putting up a deceptive facade of a maturity.
Final Verdict :
I loved reading this short story collection, both the realistic stories and those with a tinge of magical realism. I did not enjoy some of the stories (purely a personal opinion. The writing is still great), but I loved the majority of them. The stories in this book take unexpected turns and will not cease to surprise you at every turn.
Much thanks to Jen Campbell for a copy of the book.
Title : Sweet Home
Author : Carys Bray
Publisher : Salt Publishing
Published : 2012
Language : English
Pages : 156
Rating : 4/5
Have you read Sweet Home? Or any of the short stories included in the collection? Which are your favourites?
Share this post
[easy-social-share buttons="facebook,twitter,google,pinterest" style="icon" template="grey-circles-retina" twitter_user="thebooksatchel"]