Shorts : Two Fairy Tale Babies that Lure you to Sweet Home by Carys Bray
10th July, 2016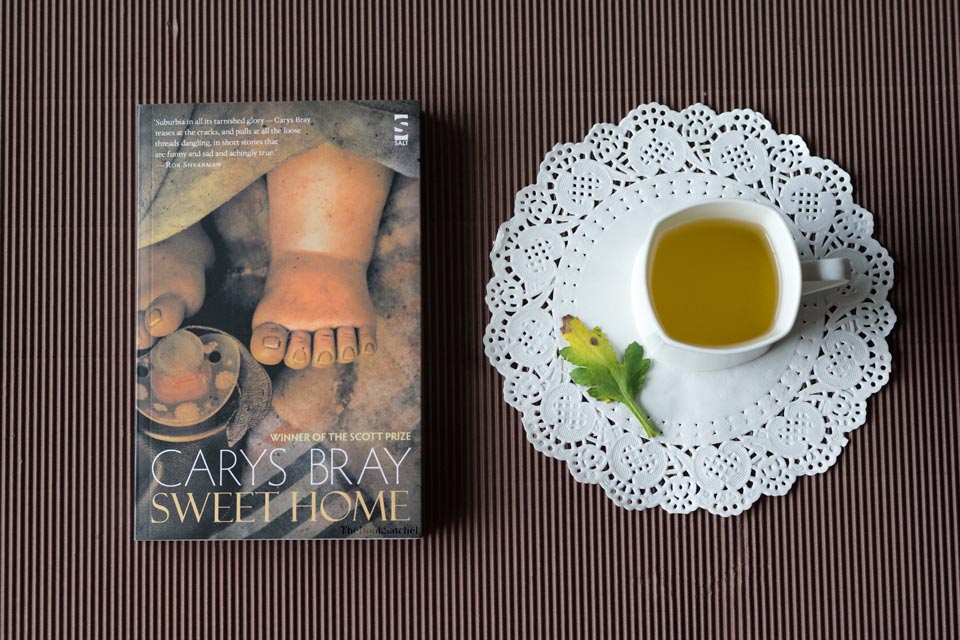 Babies on sale? Babies of ice? How fascinating!
It has been a while since I paid attention to short story collections. Just as Ruby by Cynthia Bond whooshed me out of my reading slump, Sweet Home by Carys Bray has bewitched me with two fairy tale stories. Usually I recommend one short story per post; but here are two. Their themes are very similar and it only feels fair to mention them together.
The first one, The Baby Aisle is an extraordinary story. A happy household – a mother, a father and four kids. What could be wrong? Except that these babies were bought from a supermarket, chosen from the display on an aisle.
I loved Carys Bray's build up the whole environment of the story. Buying babies seemed such a normal thing to do, and yet there are subtle references to what could go wrong. I loved the read.
The Ice Baby is another story in this collection. It is very similar in theme to The Baby Aisle. On the day of Winter Solstice in North Country, Jens decides to carve a baby girl of ice. Does his wife, Liv, approve? And will an ice baby be as precious as one of flesh and blood?
Again, I ADORED this story. I liked the interplay of Jens' justification of his actions and Liv's doubts on the outcome of such a drastic measure. The story reminded me of Gepetto  carving Pinocchio out of wood. This story captivated me from the start and towards the end I wished it was a novella and not a short story.
It is wonderful to read both the stories and compare how the emotions of the parent towards the children differ in each. While the babies in The Baby Aisle are bought, either because the family can afford to or because of the unmanageable shopaholic nature of the mother, the one in The Ice Baby is created by the father because he needs her in their lives. I enjoyed reading the differences in the family structure when a pre-created life becomes part of it and when your own creation is made a part of it.
Both the stories are themed on choice and acceptance. Several questions loomed over me as I read them. Should everyone be entitled to a choice? Are our choices always right?  Is a bad choice a harmless mistake we are entitled to or a reflection on our moral judgement?
The Baby Aisle and The Ice Baby are part of the short story collection Sweet Home by Carys Bray. An online version of The Ice Baby can be found at New Fairytales where it was originally published.
Share this post
[easy-social-share buttons="facebook,twitter,google,pinterest" counters="1″ counter_pos="topm" style="icon" template="grey-circles-retina" twitter_user="thebooksatchel"]