Book Review: Norwegian Wood by Haruki Murakami
25th November, 2015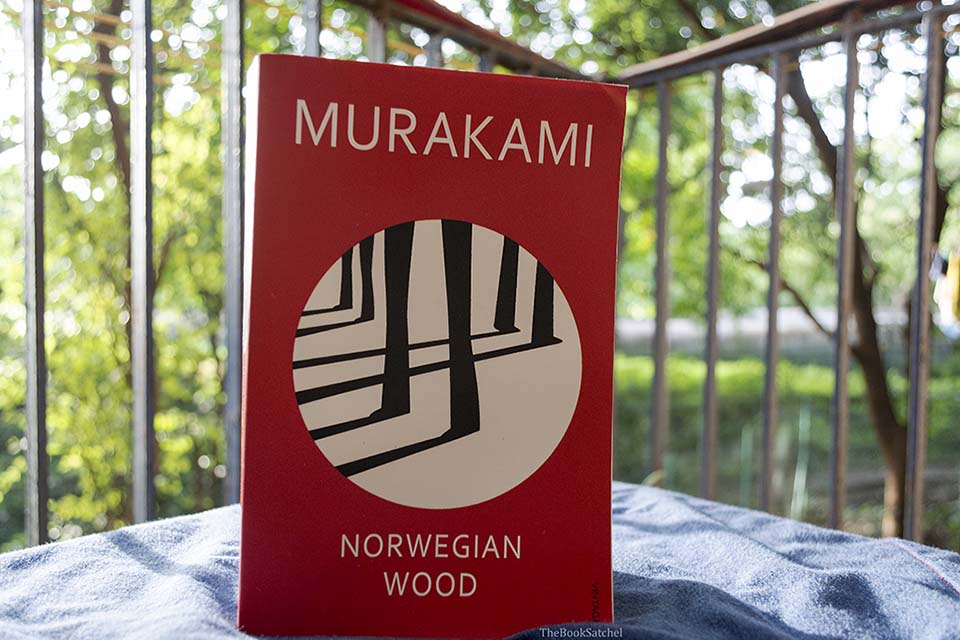 Norwegian Wood is a love story set in 1960s in Japan. The book is about the complexities of love, death, mental illness, suicide and the struggle of the characters to get past tragedies in their lives and find happiness with each other.
Review:
Norwegian Wood is a complicated love story narrated in a simple manner that raised Haruki Murakami's position in the literary world to what it is today. The story begins with Toru Watanabe recollecting his younger days at college on hearing the Beatles song, Norwegian Wood. When nineteen, he rekindles his friendship with Naoko who was the girlfriend of his best friend Kizuki, who committed suicide when seventeen. Toru falls in love with Naoko as they struggle to come to terms with the tragedy and realize that Kizuki's death is the bond that binds them as well as limits them. As the story progresses, Toru is faced with the choice of infinitely waiting for Naoko, (who resigns herself to a mental health retreat centre to overcome her grief) or allowing Midori (who he meets at the university and with whom he strikes up an instant connection) to be a part of his life. While Naoko is fragile and delicate and mesmerizes Toru, Midori is outspoken with strong viewpoints and surprises him with her unpredictable nature. Toru being fed up of meaningless sex with random girls, tries to define his relationship with Naoko and Midori, but can never reach a definite conclusion.
"Our faces were no more than ten inches apart but she was lightyears away from me."- Norwegian Wood
The story is all about struggles – Toru's struggle in finding what he wants, Naoko's in coming to terms with her sorrows and how much help she should expect from Toru and Midori's struggle to get closer to Toru. The college life in 1960s which forms the backdrop of the story is wonderfully incorporated. The descriptions of winter, which isolates human beings just like the mental health retreat, echo with the melancholy rhythm of the book.
The character build up in the story is unmatchable (except for the character of Reiki, Naoko's friend, who seems unrealistic to me). Murakami, while emphasizing on themes of death, love and disconnectedness, does not ignore small details in the lives of college going students such as university classes, part time jobs and partying at clubs. As you read, you feel the weight of pressure on Toru to make choices at such a young age. You sympathize with his choices rather than rebuking him at any point. I found myself weighing Toru's care and love towards Naoko inspite of her failing health against his passing youth as he could be happier had he decided to spend time with someone who can offer him a real life of love. You would enjoy the book if you love character developments as a plot progresses. However there are many frank discussions about sex, so those who do not prefer such writing can avoid the book.
Title : Norwegian Wood (Noruwei no Mori)
Author : Haruki Murakami
Translated by : Jay Rubin from Japanese
Published : 1987
Language : English
Pages : 389
Rating : 4/5
Add to your Goodreads Shelf
Haruki Murakami is a contemporary Japanese writer. His books and stories have been bestsellers in Japan as well as internationally, with his work being translated into 50 languages. His works of fiction and non-fiction have garnered critical acclaim. He has won many prominent awards  including the World Fantasy Award (2006) and the Frank O'Connor International Short Story Award (2006). Murakami's most notable works include A Wild Sheep Chase(1982), Norwegian Wood (1987), The Wind-Up Bird Chronicle (1994-1995), Kafka on the Shore (2002), and 1Q84 (2009–2010).
Share this post
[easy-social-share buttons="facebook,twitter,google,pinterest" style="icon" template="grey-circles-retina" twitter_user="thebooksatchel"]