Book Review : The Wind-Up Bird Chronicle by Haruki Murakami
2nd August, 2016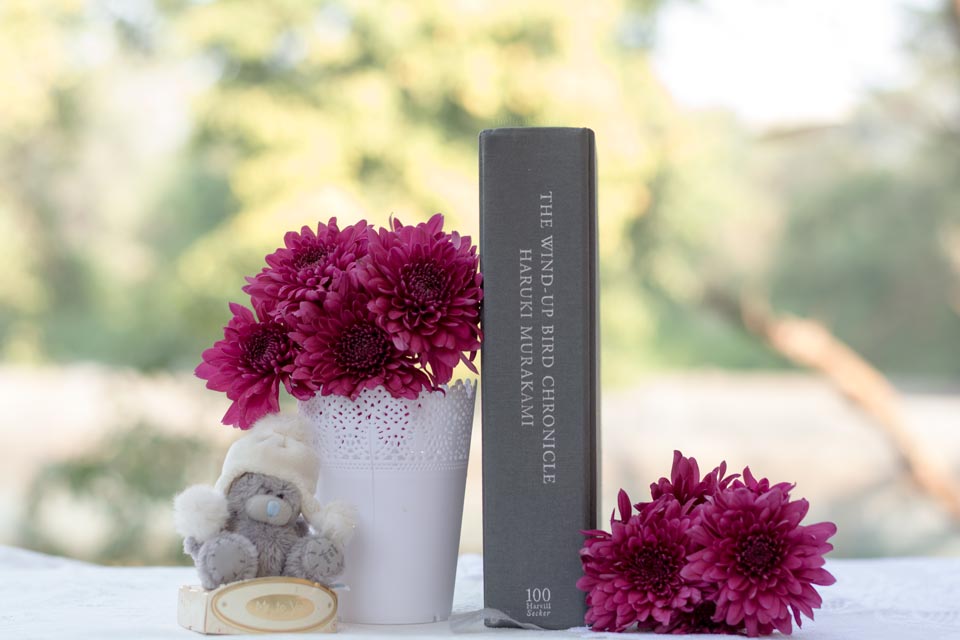 A cat disappears. A marriage trembles with secrets. Phone calls from an unknown  woman, visits from psychic ladies in dreams, a screeching bird aptly named "The Wind-Up Bird" and a dry well. A man's ordinary life, spent cooking, reading, listening to jazz  and drinking beer at the kitchen table, turns unapologetically interesting as he embarks on a bizarre journey, guided  by various characters, each with a peculiar story.
Doesn't make sense? Well, when has Murakami ever made sense?
Review :
My first Murakami was Norwegian Wood. Though considered a big favourite of many readers, I wasn't impressed. I liked the read but not loved it. The Wind-Up Bird Chronicle is my second Murakami and I am swept off my feet by the read. Yes, I prefer the surrealist in Murakami, not the realist in him.
If lazy mornings, slow pleasures of cooking and savouring your meal in a warm kitchen are your thing, then pick up this book. The book opens with the protagonist cooking spaghetti for brunch, finding contentment in the repetitive tasks that go into making a meal when an unknown woman with lewd intentions calls him on the phone, disrupting his routine. And off we go on a strange journey with this 30- something man in this giant book split into three parts.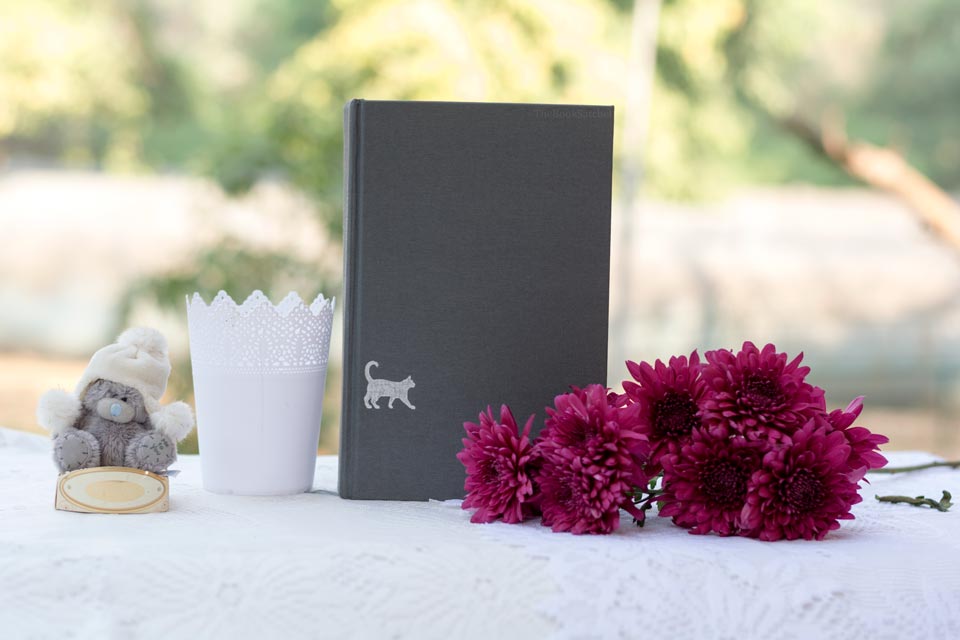 The story of 'The Wind-Up Bird Chronicle revolves around the protagonist-narrator, Toru Okada. Our hero has left his well paying job for no relevant reason, is happy being jobless and is a cog in a failing marriage.  His cat has disappeared and after a few days, so does his wife without giving him any hint of her intention. He consults a pair of psychic sisters named Malta and Creta Kano, who visit him in his dreams as often as in reality, sometimes in a sexual way. He finds a friend in an adolescent girl named May Kasahara, a high-school dropout obsessed with death, who works for a wig factory. It is from May Kasahara that Toru learns of the Miyawaki house, the curse upon it, and the dried-up well that becomes central to the novel's story. Toru descends to the bottom of a dry well seeking solitude, and while he's down there, he has a bizarre experience that helps him transcend dreams (or perhaps not). Peppered with several sub persona, each with strong character build up; the story proceeds through different voices, often interconnected with one another and sometimes strangely isolated.
"Memories and thoughts age, just as people do. But certain thoughts can never age, and certain memories can never fade."
There are many stories inside the novel as well which was delightful. The villain Noru seemed to be a complex person. There is a veteran who talks of the horrors of war that befell the Japanese during war. The story of Cinnamon and Nutmeg is the most intriguing as Murakami paints a "Kafkaesque" shade when he writes of the boy waking up one day to find that he is no longer himself  –
"the room seemed unchanged. It had the same desk, the same bureau, the same closet, the same floor lamp. The hands of the clock pointed to 6:20. But the boy knew something was strange. It might all look the same, but this was not the same place where he had gone to sleep the previous night. The air, the light, the sounds, the smells, were all just a little bit different from before. Other people might not notice, but the boy knew."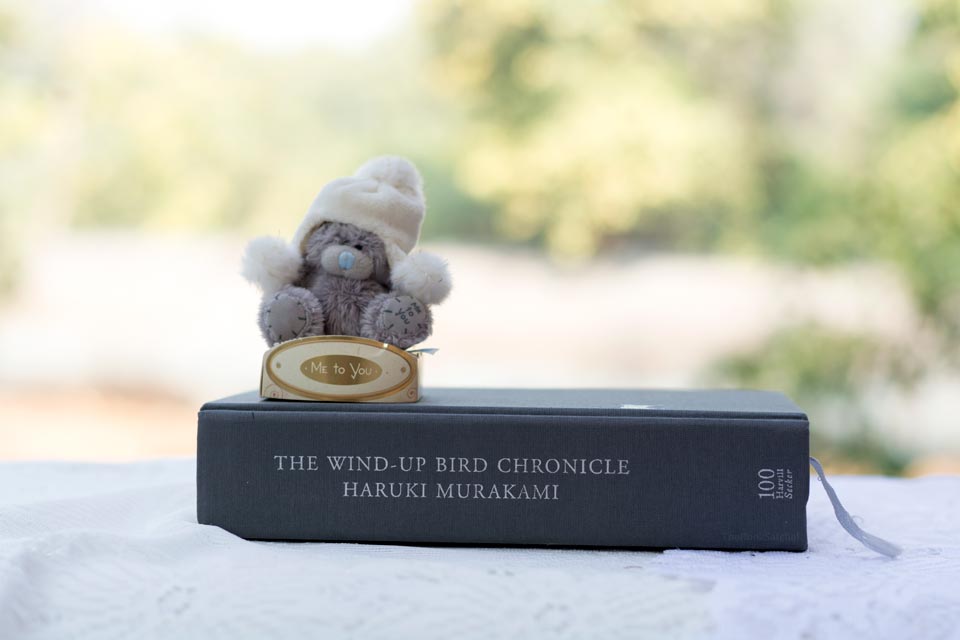 The characters in the novel arrive and leave at the most unexpected times. Yet Murakami binds then with a thin thread that lures the readers further into the vortex. Murakami masterfully weaves surreal themes of anonymity of identity, duality of existence, mysticism that defines dream and reality as well as realistic themes of violence of war and humdrum routines that define life. The reader wonders until the last page whether Murakami will be able to bind all the characters and sub plots to a main core and towards the end realizes it is impossible to do that. And also that it doesn't matter. By the time you finish the book, you will be in a trance like state, happy with the experience of it all; not bothered about where it started and how it ended.
The first chapter was published as a short story called The Wind-Up Bird and Tuesday's Women (later included in the collection The Elephant Vanishes). If interested you can read an excerpt here. Some minor changes were incorporated when it was adapted into the novel.
Final Verdict :
At the end I didn't know who the main character in the story was. Sure, Toru is a convincing narrator. But what about the mysterious bird with a screeching cry that never makes an appearance, yet makes its presence felt at every turning point in the story? Or the cat? That's where the story begins – because the cat disappears. This is a book that doesn't constrict itself to one that begins with 'Once upon a time' and finished off with 'The End'. Yet it is one delightful read. It sucked me right into the world that Murakami created and I enjoyed every bit of the journey.
Lovers of magical realism, surrealism and the like would adore this read.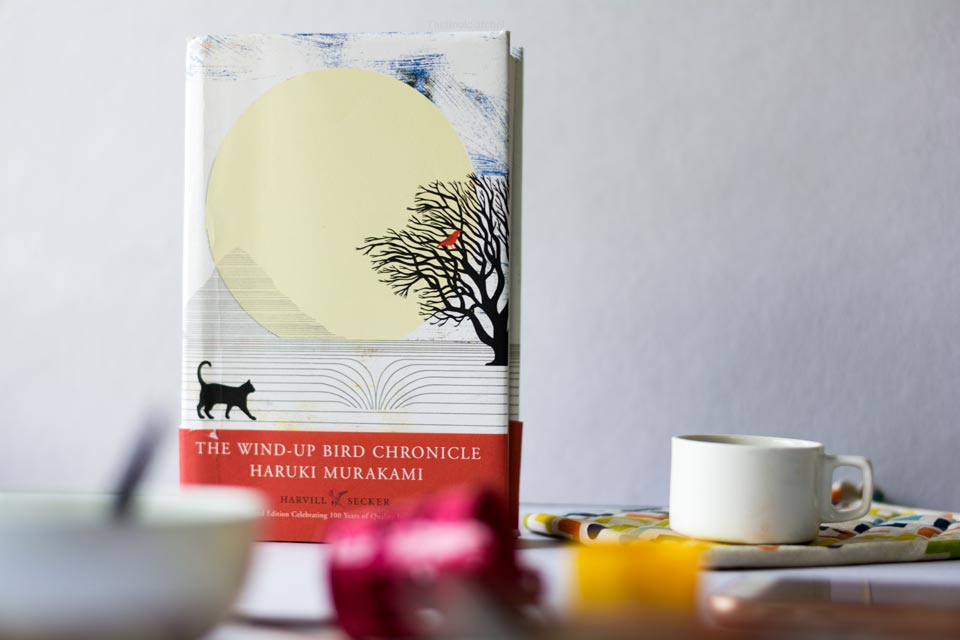 About the edition :
This is a beautiful centenary edition by Harvill Secker. It is a wonderful addition to your shelf if you are a book collector. The page quality is excellent and it looks stunning both with and without the jacket
Title : The Wind-Up Bird Chronicle
Author : Haruki Murakami
Publisher : Harvill Secker
Published : 2010 (Originally 1994)
Translator : Jay Rubin (from Japanese)
Language : English
Pages : 624
Rating : 4.5/5
Do you enjoy Japanese fiction? Have you read The Wind- Up Bird Chronicle? Are you a fan of Murakami? Which other books of his would you recommend? 
Share this post
[easy-social-share buttons="facebook,twitter,google,pinterest" style="icon" template="grey-circles-retina" twitter_user="thebooksatchel"]
Haruki Murakami is a contemporary Japanese writer. His books and stories have been bestsellers in Japan as well as internationally, with his work being translated into 50 languages. His works of fiction and non-fiction have garnered critical acclaim. He has won many prominent awards  including the World Fantasy Award (2006) and the Frank O'Connor International Short Story Award (2006). Murakami's most notable works include A Wild Sheep Chase(1982), Norwegian Wood (1987), The Wind-Up Bird Chronicle(1994-1995), Kafka on the Shore (2002), and 1Q84 (2009–2010).