10 Favourite Books in the First Half of 2017
7th July, 2017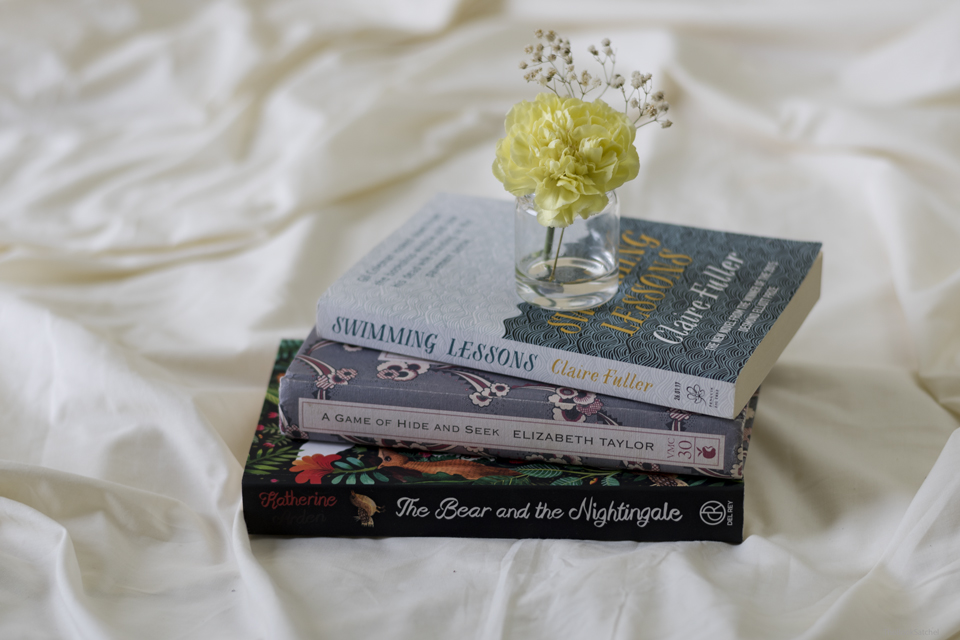 It is that time of the year to publish your verdict on the favourite books so far. And what a difficult task that is! I loved these books for very different reasons. The Snow Child stood out to me because of the reading experience and lyrical prose while The Muse became a favourite because it was a nice relaxing story. Here is a list of my favourite reads from January to June, 2017.
Also, I am giving away one copy of one of my favourite books in the list. Don't forget to enter. The links are given at the end.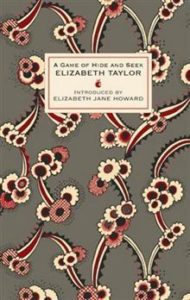 1. A Game of Hide and Seek by Elizabeth Taylor (1951)
A Game of Hide and Seek is the story of the silliness of young love, the characteristic insensitivity of men  whom we first fall in love with, the nostalgia of the past and an echo of loneliness that only love can silence. I found myself falling into the regrets in the minds of Vesey and Harriet and their pointless questions of 'what if?' and 'could we re-live the past?'. Taylor's character sketches are remarkable which makes the novel an emotionally evocative read. I urge you to pick it up.
Check A Game of Hide and Seek – Read This and Break your Heart| Goodreads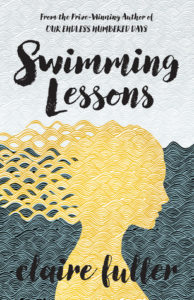 2. Swimming Lessons by Claire Fuller (2017)
Swimming Lessons was an absolute delight to read with a suspenseful plot, occasional symbolisms and a novel structure that alternates between the past and the present. This was a new favourite this year and I loved it to bits. the novel dissects the guilt and truth in a marriage and also made it to my list of Twelve Books that talk about Marriage. Highly recommended release of this year.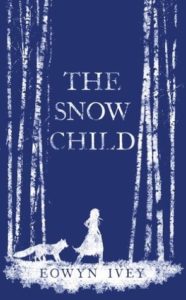 3. The Snow Child by Eowyn Ivey (2012)
The Snow Child is a must-read for those who love atmospheric stories. Set in the bleak, lifeless winter of Alaska, the novel follows the story of a  couple who are trying to cope with their grief of being childless. A child, who has a fox for a companion, comes into their lives much like the 'Snow maiden'  of old stories. Dealing with themes of death and renewal of life through the dreary landscape and turmoil in the minds of characters, the book reads like a fairytale and is an absolutely enchanting pick for a cold night.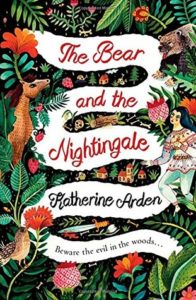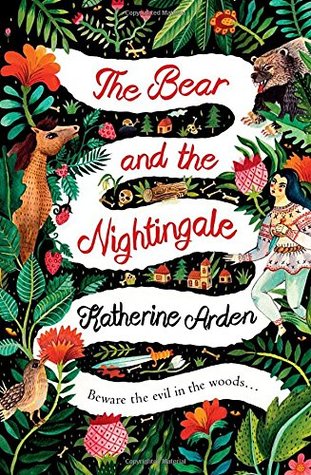 4. The Bear and the Nightingale by Katherine Arden (2017)
When I reviewed this book, I called it a 'fairytale that leaves you breathless.' This is an amazing novel filled with magic, Slavic myths and stories, set in the northern woods of Rus'. It was the cover that drew me to the book. The cover design by Gorgan and Aitch is stunning and the book was included in the list of 14 Delicious covers of 2017.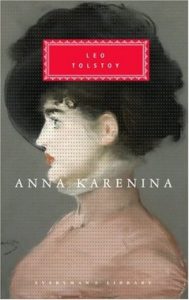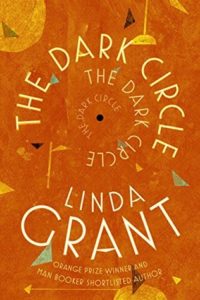 6. The Dark Circle by Linda Grant (2017)
The Dark Circle is another 2017 release that stole my heart. This book made me realize how fortunate we are to live in a period with so many medical advancements. It was scary even reading about TB patients, both the young and the old, confined to a sanatorium with an uncertain future. The book was shortlisted for the Baileys Prize for Women's Fiction 2017 (link to complete list).
Read my thoughts on the book here – The Dark Circle – An Emotionally Fulfilling Read| Goodreads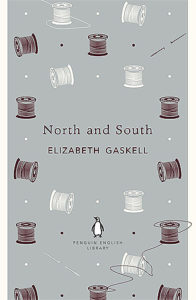 7. North and South by Elizabeth Gaskell (1854)
I loved this book to bits. We have a classical heroine with strong opinions and a love story set in the backdrop of the clash of the industrial classes. The prose is swoon worthy and the book became an all-time favourite of mine. I also wrote about Why North and South should have been the First Classic You Read.
North and South was my first book by Gaskell and I later picked up Ruth by the same author. I have pledged to read all novels by Gaskell. She is definitely a fearless author to watch out for.
Add to Goodreads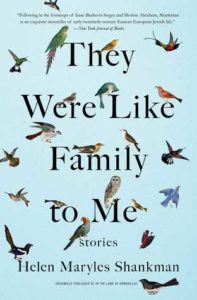 8. They were like Family to Me by Helen Maryles Shankman (2016)
This is a collection of interlinked short stories set in Wlodawa, Poland in 1942 when Jews were being driven out of towns. I loved the aspect of magical realism that Shankman introduced to the stories. Terribly tragic stories are told with a hint of magic and focus on the humanity left in some of the townsmen. I think this is an underrated book especially since the stories are based on real people and passed on by Shankman's maternal family. An incredible collection.
Read my thoughts on the individual stories here – They were like Family to Me – Stories of war, Humans and Magic | Goodreads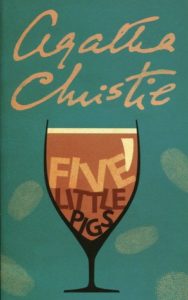 9. Five Little Pigs by Agatha Christie (1942)
I love Agatha Christie novels and they are my perfect picks to get out of a slump. My favourite Christie novel remains And then there were none. But Five Little Pigs was a pleasant surprise. I could not guess the culprit and it is definitely a good mystery to read.
Check Goodreads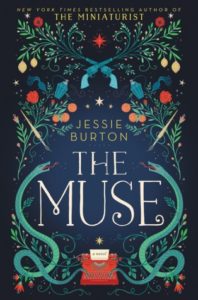 10. The Muse by Jessie Burton (2016)
The Muse attracted me because of its lovely cover. The plot line is also symmetrical just like the cover design it was a delight to map one to the other. Jessie Burton was an author on my radar after I read her debut The Miniaturist, which was a atmospheric read but left me unsatisfied in the end. I am glad I picked up The Muse, which was very different from her debut. The story is predictable but overall it is a nice story to relax with.
And one more!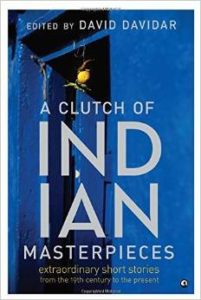 11. A Clutch of Indian Masterpieces edited by David Davidar (2014)
I read this amazing book over December, 2016 and the beginning of 2017 and it would be a crime not to include the book in the list of 2017 favourites. The book does complete justice to the title and is an incredible collection of stories. There are stories written in English as well as translated from the different languages of India. I loved the fact that it includes a variety of stories nicely distributed among the different states and languages.
Check my thoughts on the individual stories – Review| Goodreads
GIVEAWAY
Have you read any of these or are they on your TBR? What were your favourite reads of this year?