Sneak Peek into My Reading List for the Next Five Years – The Classics Club oath
11th April, 2017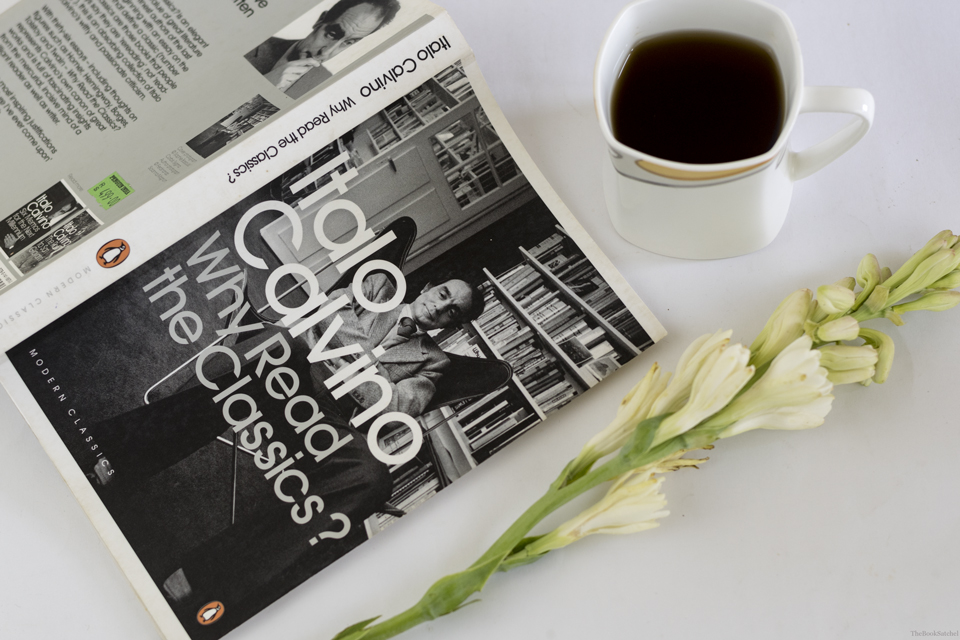 Love classics? Modern classics? Books by forgotten authors? I sure do! Here is a sneak peak into my Classics Club list of novels that I 'propose to read and presume will count' (in Italo Calvino's words).
"There is nothing for it but for all of us to invent our own ideal libraries of classics. I would say that such a library ought to be composed half of books we have read and that have really counted for us, and half of books we propose to read and presume will come to count—leaving a section of empty shelves for surprises and occasional discoveries." – Why Read the Classics by Italo Calvino
I make lists, a lot of lists; but I am such a forgetful person that I often lose my lists or sometimes end up with many versions of the same list, each one very different from the other. So, inspired by the recent Classics spinoff by many bloggers (which was a part of an event by Classics Club), I thought of coming up with a bullet list of classics to read in the next five years.
The rules are simple – make a list of fifty classics to read in the next five years; read them and review them. I am not sure if I will be able to read and review all of them, but I hope I will at least read them all, if not review them (Hey! Goodreads reviews count, right?).
I had a few classics I really wanted to read on my list (the scrap paper list) such as North and South and Ruth by Gaskell, both of which I read this year. So I have deleted them from the list and added new ones. The list has a mixture of classics and modern classics that I am very eager about. Without further ado, here is the list revealed in all its glory:
Mary Barton by Elizabeth Gaskell
Cranford by Elizabeth Gaskell
Wives and Daughters by Elizabeth Gaskell
Silvia's Lovers by Elizabeth Gaskell
Great Expectations by Charles Dickens
David Copperfield by Charles Dickens
The Old Curiosity shop by Charles Dickens
A Tale of Two Cities by Charles Dickens
Bleak House by Charles Dickens
Hard Times by Charles Dickens
Villette by Charlotte Bronte
Shirley by Charlotte Bronte
The Professor by Charlotte Bronte
The Tenant of Wildfell Hall by Anne Bronte
Lady Audley's secret by Mary Elizabeth Braddon
Evelina by Francis Burney
The Return of the Native by Thomas Hardy
Black Tulip Alexandre Dumas
Three Musketeers by Alexandre Dumas
Dead Souls Nikolai Gogol
The Master and Margharita by Mikhail Bulgakov
Anna Karenina Leo Tolstoy
Brothers Karazamov by Dostoesky
A Room with a View by E. M. Forster
Doctor Thorne by Anthony Trollope
Framley Parsonage by Anthony Trollope
The Small House at Allington by Anthony Trollope
The Last Chronicle of Barset by Anthony Trollope
Can you Forgive Her by Anthony Trollope
The Invisible Man by H. G. Wells
Snow Country Yasanari Kawabata
Farewell to Arms by Ernest Hemingway
A Moveable Feast by Ernest Hemingway
The Book of Disquiet by Fernando Pessoa
Dracula by Bram Stoker
Middlemarch by George Eliot
Mill on the Floss by George Eliot
Frost in May by Antonia White
Steppenwolf by Herman Hesse
Enchanted April by Elizabeth von Arnim
The Scent of Water by Elizabeth Goudge
Diary of a Provincial lady by E. M. Delafield
The Bell Jar by Sylvia Plath
Their Eyes were Watching God by Zora Neale Hurston
Madame Bovary by Gustave Flaubert
Stoner by John Williams
The Post Office Girl by Stefan Zweig
Near to the Wild Heart by Clarice Lispector
Thus were their faces by Silvina Ocampo
Rebecca by Daphne Du Maurier
Re-reads
Is there anything ore joyful than re-reading your favourites? If I am forced to pick two, my favourite classics would be Pride and Prejudice by Jane Austen and Wuthering Heights by Emily Bronte, both of which I have re-read many times. I wanted to re-read Austen's all works last year, but ended up reading only Emma, Pride and Prejudice and Sense and Sensibility. Want to know a novel that I have read more number of times than Pride and Prejudice (my absolute favourite comfort read)? It is Far from the Madding Crowd by Thomas Hardy. I am sure I will be reading it at least once in the next five years (or maybe six?).
Persuasion by Jane Austen
Mansfield Park by Jane Austen
Northanger Abbey by Jane Austen
Far from the Madding Crowd by Thomas Hardy
Agnes Gray by Anne Bronte
Silas Marner by George Eliot
Wuthering Heights by Emily Bronte
Phew! That was a long one. I hereby pledge that I will work my way through these classics over the next five years. There are so many more classics (eg: Howard's end, Tender is the Night), modern classics (eg: Angel by Elizabeth Taylor, Voyage Out) and re-reads (eg: Les Miserables) that I really want to squeeze in. I might add them in and remove a few from this list. So this list will remain a flexible one.
Don't forget to follow me on my Instagram blog where I will be updating my progress.
Start date : 11th April, 2017
End date : 11th April, 2022 (2023 for all the re-reads)
If you are interested in pledging to read more classics, check out The Classics Club for rules and more inspiration.
Do you enjoy classics, modern classics and books by forgotten authors? What are your favourites that you think I must add to this list? Tell me which ones you will include in your list or leave me a link to your Classics Club list so that I can take a look.
Share this post
[easy-social-share buttons="facebook,twitter,google,pinterest" style="icon" template="grey-circles-retina" twitter_user="thebooksatchel"]