The Bookling's Crate – January Unboxing
23rd January, 2017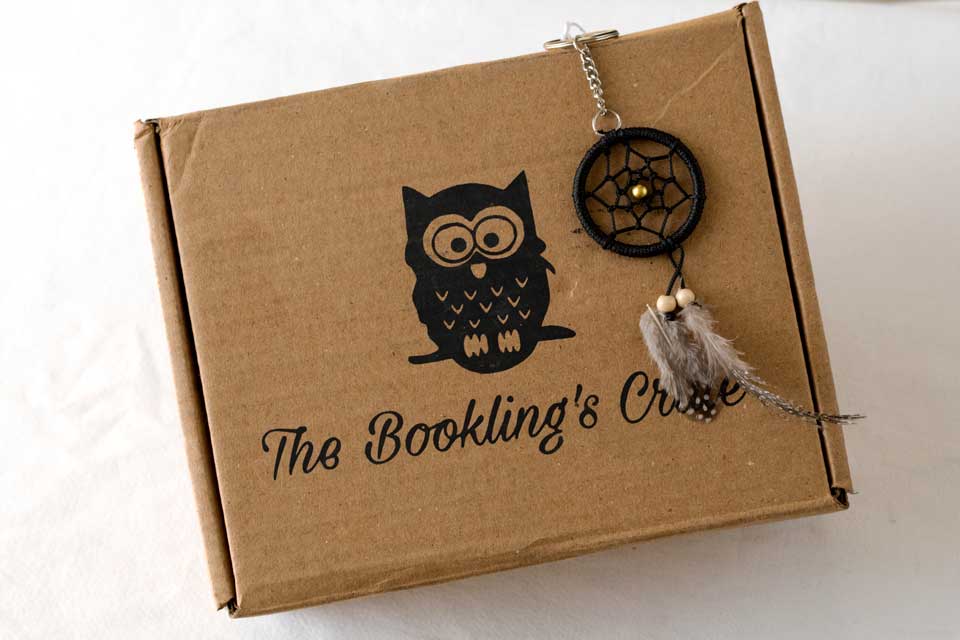 The Bookling's Crate is a monthly book subscription service that delivers a Young Adult fantasy read along with bookish merchandise. The new book subscription service is the brainchild of Ms. Uthara Mehta and was launched this month (Jan, 2017). Each box contains a newly released paperback copy of a YA novel and carefully selected bookish goodies that adhere to a theme.
Book subscription boxes are gaining popularity these days but a majority of the boxes are US based, which means Indian book lovers would have to pay a heavy shipping fee to enjoy such boxes.The best part about The Bookling's Crate is that it is based in India. And guess what? It has free shipping all over India. More good news? You can get a 10% discount using the promo code SATCHEL10 .
I have not done product reviews as these on The Book Satchel before. So I was in two minds whether I should limit my review to my daily updated Instagram account, or put up a post on the blog as well. After receiving the box, I was really happy with it. So I do want to give a shout out to this emerging business here as well.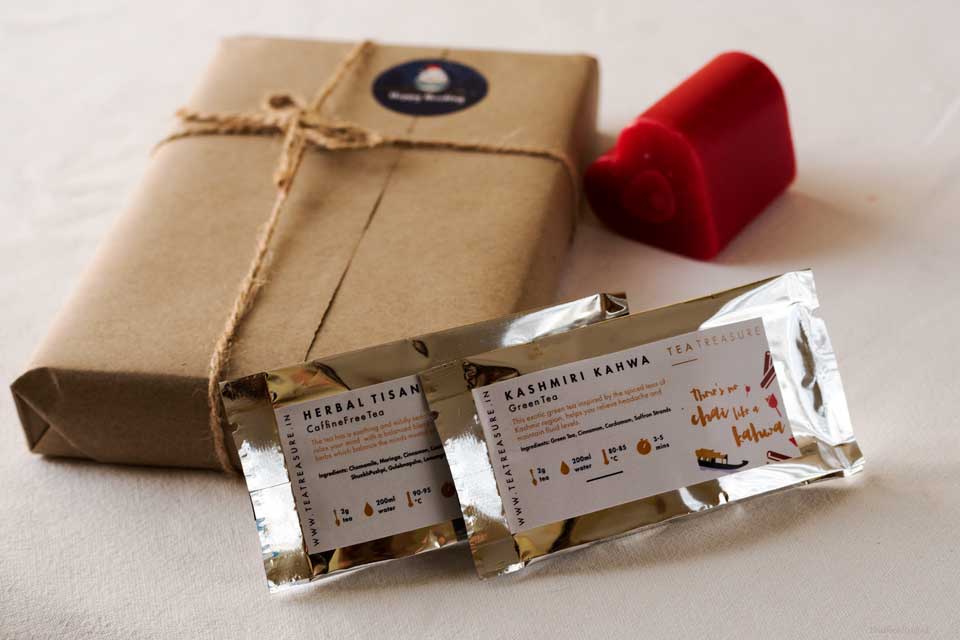 About The Bookish Box
Now, about the box. The January box was centred on the theme "Dreams of Heart". Here are the products that were included in the box:
Two tea sachets from Tea Treasure – Kashmiri Kahwa and Herbal Tisane Caffeine free Tea
Vanilla Dreams Candle
A Dreamcatcher keychain
A pack of golden playing cards
A book mark
The surprise book wrapped in brown paper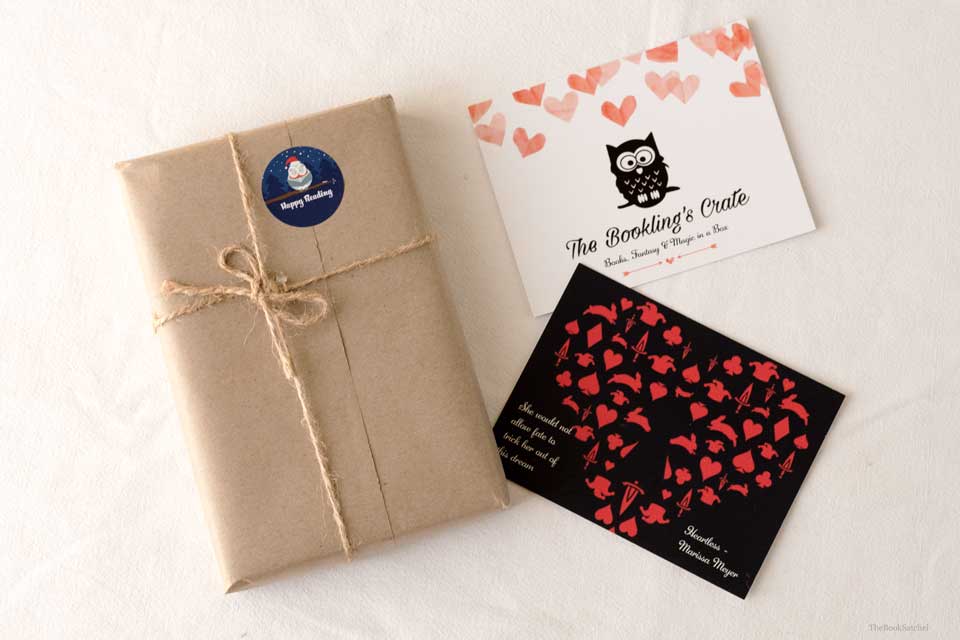 The Book
The surprise book turned out to be a paperback copy of Heartless by Marissa Meyer, a retelling of the story of the infamous Queen of Hearts before she became the villain of Alice in Wonderland by Lewis Caroll. Being a fan of Alice in Wonderland, I thought this was a perfect start to the New Year.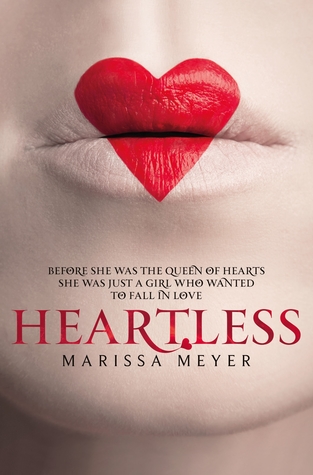 Catherine may be one of the most desired girls in Wonderland, and a favourite of the yet-unmarried King of Hearts, but her interests lie elsewhere. A talented baker, all she wants is to open a shop with her best friend and supply the Kingdom of Hearts with delectable pastries and confections. But according to her mother, such a goal is unthinkable for the young woman who could be the next Queen.
At a royal ball where Cath is expected to receive the king's marriage proposal, she meets Jest, the handsome and mysterious court joker. For the first time, she feels the pull of true attraction. At the risk of offending the King and infuriating her parents, she and Jest enter into an intense, secret courtship.
Cath is determined to define her own destiny and fall in love on her terms. But in a land thriving with magic, madness, and monsters, fate has other plans.
Review
I had high expectations from a new bookish box because of the steep standards set by the already established book subscription services. I am glad to say that The Bookling's Crate met them all. The packaging was excellent. The items were bubble wrapped and there is no way any merchandise in the box would be damaged on transit. The choice of book was great too. Also, the box contains a card with the cost of all the items included in the box, incase you want to check if the box is worth the monetary value.
There were enough goodies to surprise myself with something new each day, be it to try a new type of tea or flaunt the Dreamcatcher keychain or have a quiet evening listening to music with the vanilla candle lit. It is the golden pack of playing cards that truly won my heart. Those who follow me on Instagram would know that I like to play a game of cards on most Sundays (Oh no! I am not good at it. I need a recap of the rules before every single game). The cards look elegant and classy with a matte finish on plastic. So I am confident they are a durable set of cards.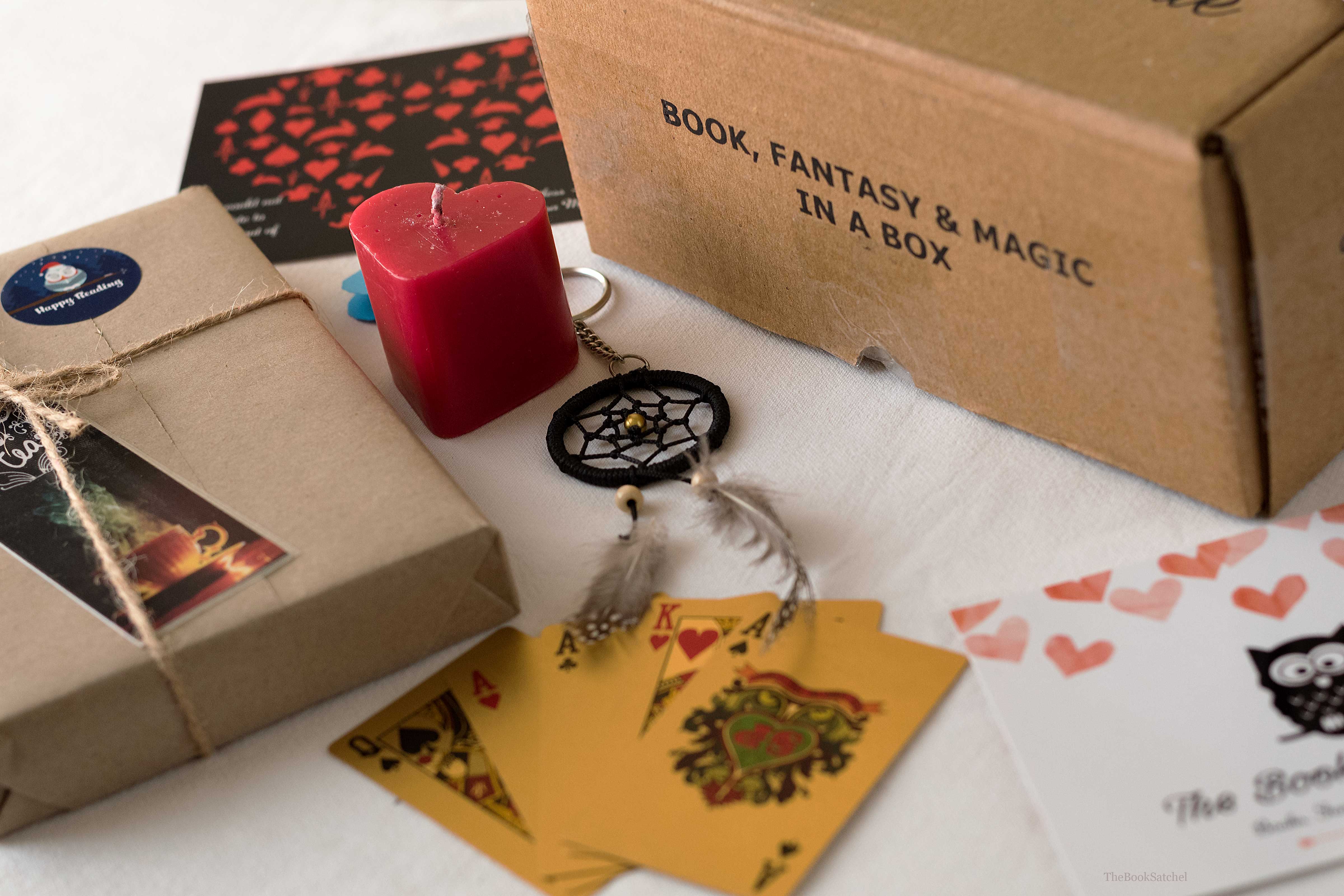 Note : This post was scheduled for last week. But I got to know that there were very few subscription boxes left by then. So it did not make sense to post it. All the January boxes got sold out last week. I think being sold out in the first month speaks volumes about the service!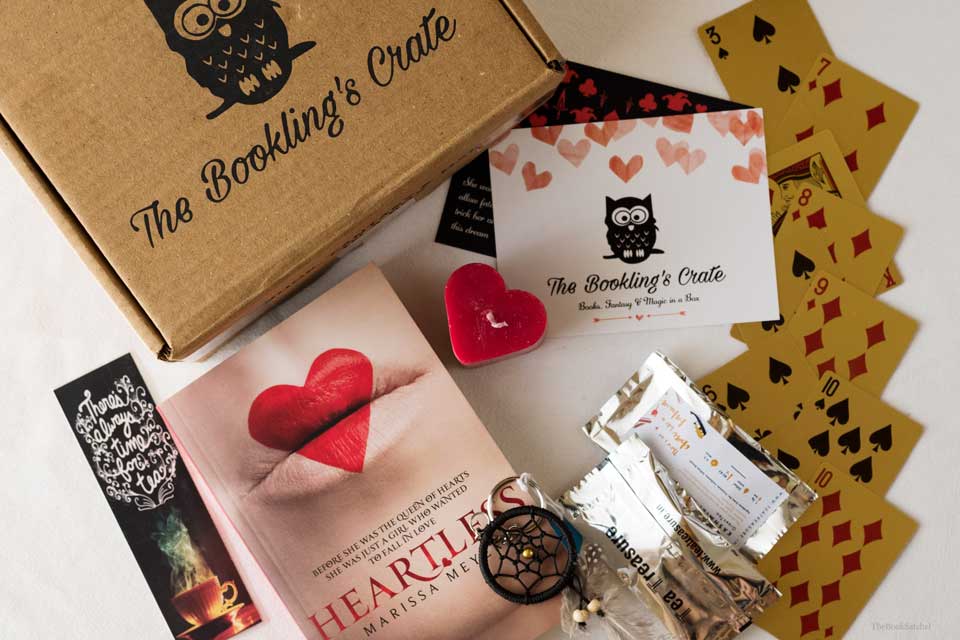 How to Subscribe
I hope this post is right in time for you to consider getting yourself a February box. Or maybe even gift one to a friend? The theme for the February box is "Ready for Anything". You can order on the website or DM on Instagram or sms 9061659039 for more details.
Don't forget to get a discount of ten percent on your purchase by using the promo code SATCHEL10 .
Much thanks to The Bookling's Crate for a subscription box to review. All opinions are my own.
Share this post
[easy-social-share buttons="facebook,twitter,google,pinterest" style="icon" template="grey-circles-retina" twitter_user="thebooksatchel"]