Swallowing Mercury by Wioletta Greg – Coming of Age Story set in Rural Poland
21st March, 2017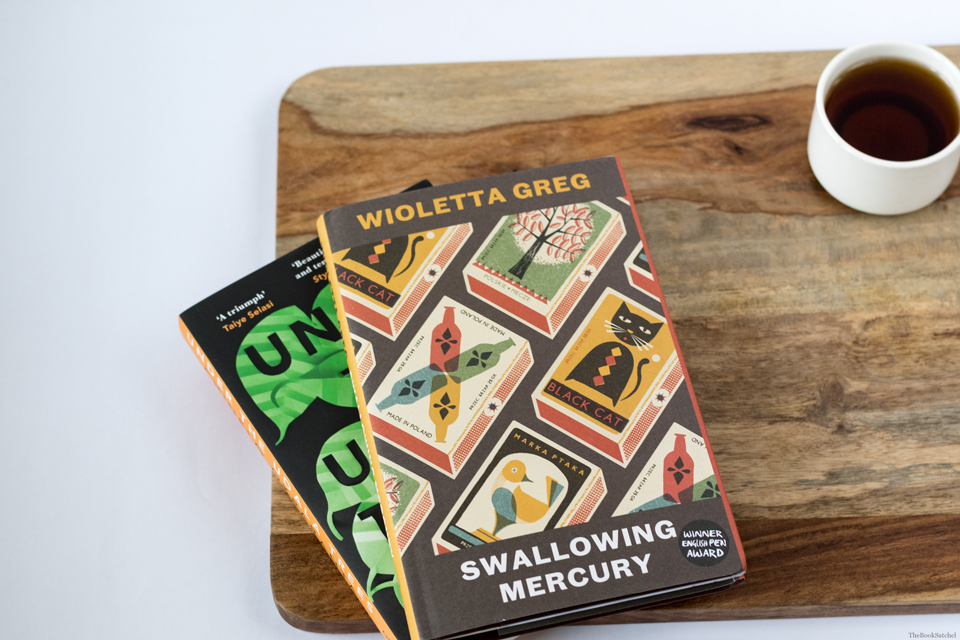 Review
Swallowing Mercury is a coming of age novella set in a fictional village in southern Poland during the 1970s and 80s. The village is inspired from Wioletta's own life and our heroine is named Wiola. I was eager to read this novella after reading a chapter in Granta Magazine – Spiders from Jerusalem which I thought had a melancholy, yet spectacular feel. I was in for a nice surprise. Wiola takes us through her childhood shedding light on the rural and difficult life around her. We see her mother waiting for her father to return home, her father who loves to stuff dead animals, the village seamstress who has a secret and a doctor with evil intentions.
As the book progresses, several changes appear in Wiola's disposition with age. When her doctor puts his penis in her hand, "like a roll of modelling clay" , she kicks him even though she is just a small child. But she gets rebuked by her mother for behaving badly. The rift between the child's horrific experience and the adult's ignorance makes your heart feel heavy. However when she grows older and is asked to spend time with a boy whom she doesn't like, by her family, she declines to do so.
There are several sarcastic passages in the book that made me smile along the read. Wiola's drawing of a potato beetle is interpreted by a regional art committee as portraying "the crusade of the imperialist beetle".
Each chapter is like a snippet of the girl's life. The writing is sparse, yet rich in texture. This is a world where the air after a rainy day smells of 'watermelon pulp' and there are 'spiders from Jerusalem'. I think the chapters  would work well even if you read them in a different order. Swallowing Mercury only offers glimpses that may or may not be threaded together. The novella is all about Wiola, what she sees and what she feels. Those who look for a strong plot or character development in a book might be disappointed.
Final Verdict :
The book is fragmented in its narrative style. It was not a memorable read for me but when I was reading each chapter, I really enjoyed the writing. I don't know how to explain my feelings about the book. If I had read each chapter as individual articles, I would have loved it. But it did not work for me as a book. Or maybe my personal taste does not humour fragmented narratives. Those who have enjoyed by Tove Jansson's The Summer Book, would love the book. If you would enjoy a coming-of-age novel that makes you smile at times and uncomfortable at times, you would enjoy this.
Title : Swallowing Mercury
Author : Wioletta Greg ; Translated by : Eliza Marciniak from the Polish
Publisher : Portobello Books
Published : 2017 (Originally 2014)
Language : English
Pages : 160
Rating : 3/5
Disclaimer : Much thanks to Portobello Books for a copy of the book.  All opinions are my own. 
Have you read Swallowing Mercury?  Do you like fragmented narratives?
Share this post
[easy-social-share buttons="facebook,twitter,google,pinterest" style="icon" template="grey-circles-retina" twitter_user="thebooksatchel"]