South Riding by Winifred Holtby – Old Yorkshire life and Reforms
3rd June, 2016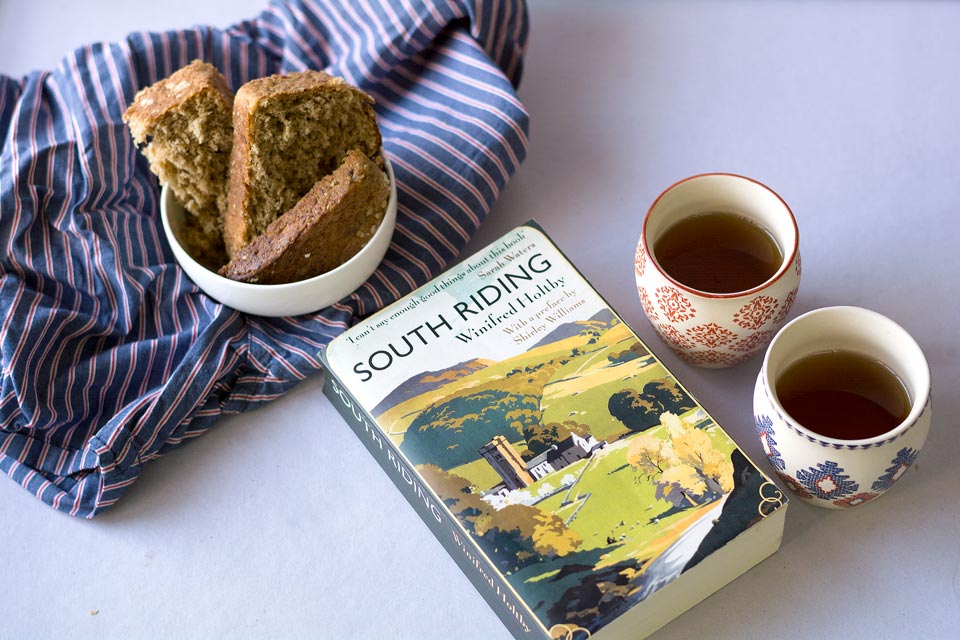 South Riding is a sprawling portrait of provincial life in England between the wars. It is impossible to write in a few words what the book is about. This is a book that deviates from the strict structure of a novel and branches out into chapters dealing with the life of different country folks. The character list is huge and I was skeptical about picking it up. But let me assure you Holtby has done her task of writing a novel with such a huge cast brilliantly.
The hero of the novel (a bit more mentioned that the other folks) is a hardworking proud farmer Robert Carne – an alderman struck with a crumbling financial situation wedded to a wife from a wealthy family, now admitted in a mental asylum. Carne refuses to be pitied and works to better the living conditions of those who elected him while his counterpart Snaith is a greedy councilor who puts personal benefit over social service. Presiding over these political (and personal) games is the kind hearted Mrs. Beddows who wants the best for the villagers. Added to this are a variety of characters- Lydia Holly (voracious reader who had to drop out of school to take care of her seven siblings after her mother's death), Huggins (who had a love affair with Bessie and is now subject to blackmail), Madame Hubbard (who teaches girls ballet with ridiculous songs), Sawdon family (with the wife having a big secret), and so many more that it is impossible to note down all here. Last but not the least is Sarah Burton, our fiery heroine (if one may call her so) and the new school headmistress who has many modern ideals in mind for the school and yet falls hopelessly in love with one of her fiercest opponents. There is an undercurrent of the fear of war throughout because all have lost something valuable because of the war and still nurse unhealed wounds.
1. ADJECTIVES :
I fell in love with the beautiful phrases Holtby has written in this one. She has a whole paragraph about 'greenness of the countryside'. And when there are phrases strewn around such as "slap the kettle on the stove" and "fasten it at throat with a cameo brooch", I cannot not be enthralled.
2. IDYLLIC PROSE :
The language is slow and idyllic. So I would highly recommend this for a weekend read or before-bed read. The descriptions are original and brimming with beauty.
3. LOCAL GOVERNMENT :
This might be the first book I have read with accurate (yet non boring) descriptions of the local government of English countryside. The descriptions have a realistic flavour perhaps because Holtby's mother served as an alderman at her village. In the Introduction Shirley Williams says "South Riding is the only novel in British History that deals solely with local government".
4. TRADITIONALISM VS MODERNISM :
Carne is a strict traditionalist. He is opposed to the new changes that might spring up in their community. He lays out many reasons against the developments put forward by Snaith. And there is Sarah Burton who wants to reform the school and situation of girls in the country, inspiring in nature and unyielding to pressure.
5. LOVE :
Remember the animation Up? It was said Pixar created the best love story in two minutes. This book is like that. The romance is limited to half or a bit more of one chapter, but it really moved my heart. I kept my fingers crossed for Sarah Burton throughout. The developments between Mr. Holly, widower, and a widowed mother whose kids had grown up were too cute to pass.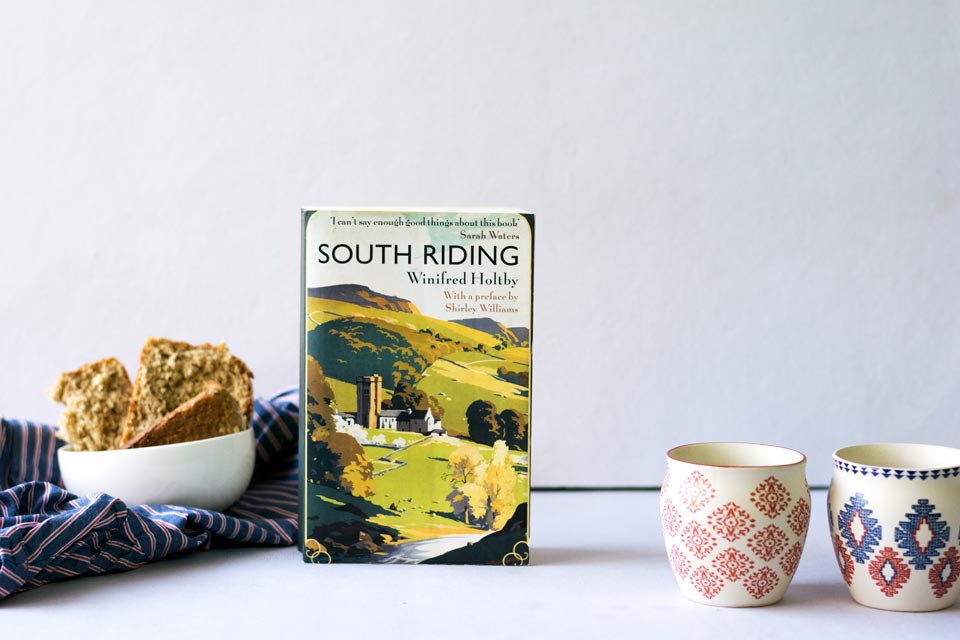 6. GOOD VS BAD :
Holtby talks of both the villains and the anti-villains. So you read a well rounded explanation of every situation at large – both the good in some villains and the bad in the nice ones . Imperfections lend a realistic tone to this novel.
7.EMOTIONAL OUTBURST :
Holtby has an unmatchable power in touching the reader's heart with her words.
"But questioning does not mean the end of loving, and loving does not mean the abnegation of intelligence"
–  You dislike slow paced reads.
– You cannot handle novels without a strong and singular plot.
– You are not a fan of life and goings of countryside folks.
– You cannot bear to read original descriptive phrases in a book.
– You cannot imagine your eyes welling up now and then.
Overall, I enjoyed the read A LOT. I was in tears by the end. Winifred sums up brilliantly how life goes on even after a disaster and how our inherent humanity defines the goals in mind. I was so in love with this novel that I read a bit about Winifred Holtby's life too. I am very eager to read Testament of Friendship, which tells the story of friendship between Vera Brittain and Winifred Holtby.
Title : South Riding
Author : Winifred Holtby
Publisher : Virago Modern Classics
Published : 2011 (Originally in 1936)
Language : English
Pages : 502
Rating : 4.5/5
Do you like stories of the English countryside? (I LOVE THEM). Have you read South Riding? Or any other work of Winifred Holtby that you would like to recommend to me?
Winifred Holtby was an English novelist, journalist and a feminist, best known for her novel South Riding. Vera Brittain wrote about her friendship with Holtby in her book Testament of Friendship (1940) and in 1960, published a censored edition of their correspondence. Their letters, along with many of Holtby's other papers, were donated in 1960 to Hull Central Library in Yorkshire. All Holtby's novels together with a collection of short stories and a collection of her journalism were reprinted by Virago Press in the Virago Modern Classics series in the 1980s.
Share this post
[easy-social-share buttons="facebook,twitter,google,pinterest" style="icon" template="grey-circles-retina" twitter_user="thebooksatchel"]