The Essential Roald Dahl through Navarasas – Time for Some GLORIUMPTIOUS Fusion
13th September, 2016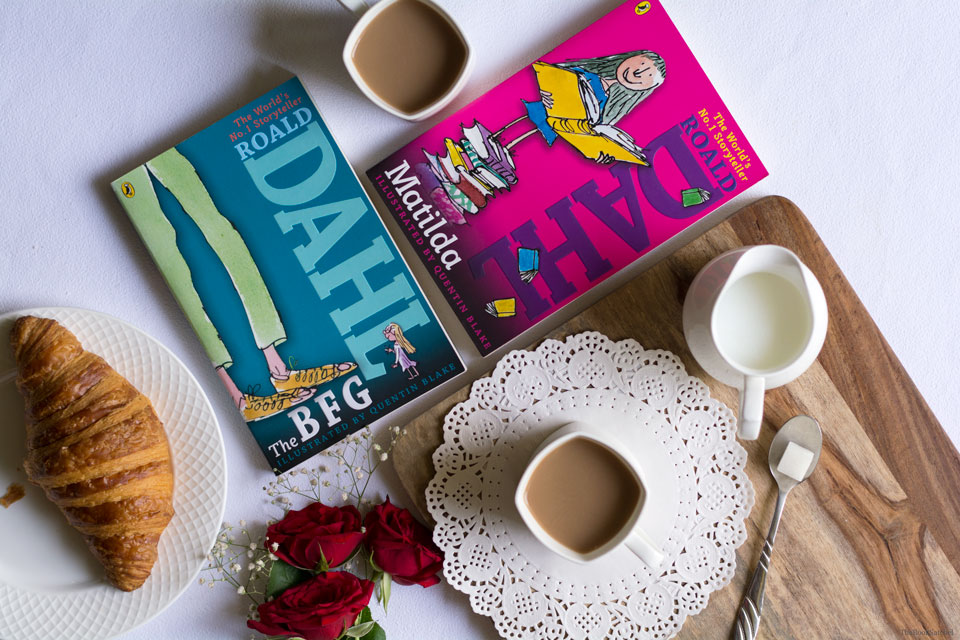 That brings us to an essential reading list to celebrate Dahl's 100. "Navarasas" are nine states to express emotions in many forms of Indian art including dance, music, musical theatre, cinema and literature.
Here is a fun list that combines Indian Navarasas and Roald Dahl's books. Grab a bottle of 'frobscottle' and let's get going!
1. Sringara (Love, Affection) in Esio Trot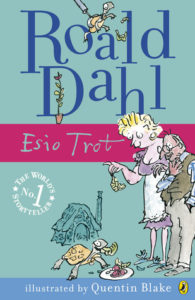 Mr Hoppy is secretly in love with his neighbour Mrs. Silver. He wants to tell her his feelings but her mind is worried about her pet tortoise that doesn't grow bigger. Our hero has an answer to that problem- a magic spell. Here is a man who goes to the edge of the world to win the heart of the love of his life.
2. Veera (Bravery) in The Witches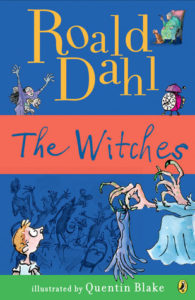 The Witches has the bravest young boy in the world. A seven year old orphan against ALL the witches? The courage of this young man is admirable. And all the fun, and all the adventure?
Bring it on!!
3. Karuna (Compassion) in George's Marvellous Medicine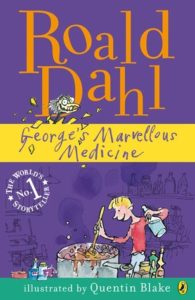 Who cannot feel sorry for poor George whose grandmother is so horrid that he wants to invent a medicine to make her disappear? Grandmothers are supposed to be nice and sweet. Well, the medicine is pretty horrible too – shampoo, floor polish and deodorant. Swatchscollop indeed! Proves how terrible the granny was.
4. Hasyam (Laughter) in BFG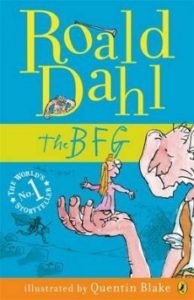 BFG is the funniest with more new words than you can ever imagine. As the big guy says "We should not gobbfunk with words.' And the frobscottle that makes you have loud whizz poppers (or farts as they are called in our common world)!
BFG has the best dreams (called Ringbellers) in his bottles and the best laughs in every page.
5. Raudra (Anger) in Fantastic Mr. Fox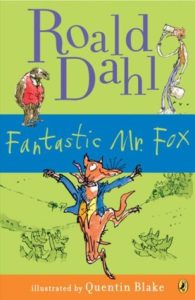 Fantastic Mr. Fox is a much loved classic by Roald Dahl. The fox might be a thief, he might steal chickens. But who cares? He is fantastic! Every child who reads the book feels an undying anger towards the farmers who try to catch the fox.
Well, as an adult one might think otherwise.
6. Bhibhatsa (Disgust) in The Twits
Where to even start about the disgusting things about this couple! They catch birds and make bird pies. And Mr. Twit has a beard coated with all the things he has eaten for breakfast and dinner. Yuck.
The humour in this one is spot on with African language speaking monkeys and English speaking birds and how a Roly Poly bird finally comes to their help as a translator to help them communicate and save the day.
7. Bhayanaka (Fearful) in Matilda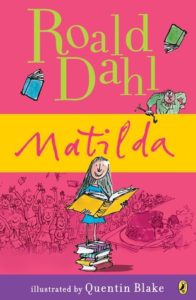 Every bookworm has a soft corner for Matilda, the girl who taught herself to read and spent long hours in the library every day. But isn't Miss. Trunchbull, the headmistress a terror? Every child's nightmare indeed. And with parents like Mr and Mrs. Wormwood? Poor Matilda! As all Roald Dahl books, thank God this has a happy ending.
8. Adbhutha (Wonder) in Charlie and the Chocolate Factory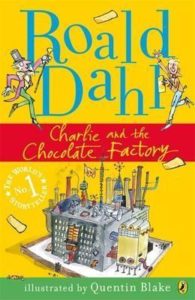 Wasn't the chocolate factory of Willy Wonka imagination at its best? Chocolate rivers, bubble gum makers and endless supply of chocolate all around? It is every child's dream come true.
Absolutely Whoopsy wiffling!!
9. Shanta (Peace) in The Vicar of Nibbleswicke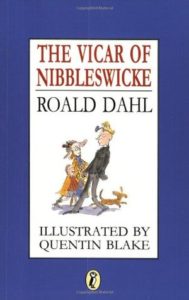 The new Reverend of Nibbleswicke has a strange form of dyslexia. He pronounces certain words backwords. 'God' becomes 'dog' and 'think' becomes 'stink' when he says them; with hilarious results. The peace at a happy ending when a stranger remedy is found for this strange disease is priceless.
Do you love Roald Dahl? Do you have a favourite book? Have you read his short stories? (I love them too!) Have you watched the movie adaptations as well? (They are all SO well taken, esp The Witches, Fantastic Mr. Fox, Charlie and the Chocolate factory, Willy Wonka and the chocolate factory and Matilda!!)
PS : I feel super bad I could not fit James and the Giant Peach in here. That is a marvellous read too!
Share this post
[easy-social-share buttons="facebook,twitter,google,pinterest,tumblr" counters="1″ counter_pos="topm" total_counter_pos="right" style="icon" template="grey-circles-retina" twitter_user="thebooksatchel"]