How to Read 20 Books in One Month + My Personal Reading Schedule
25th April, 2017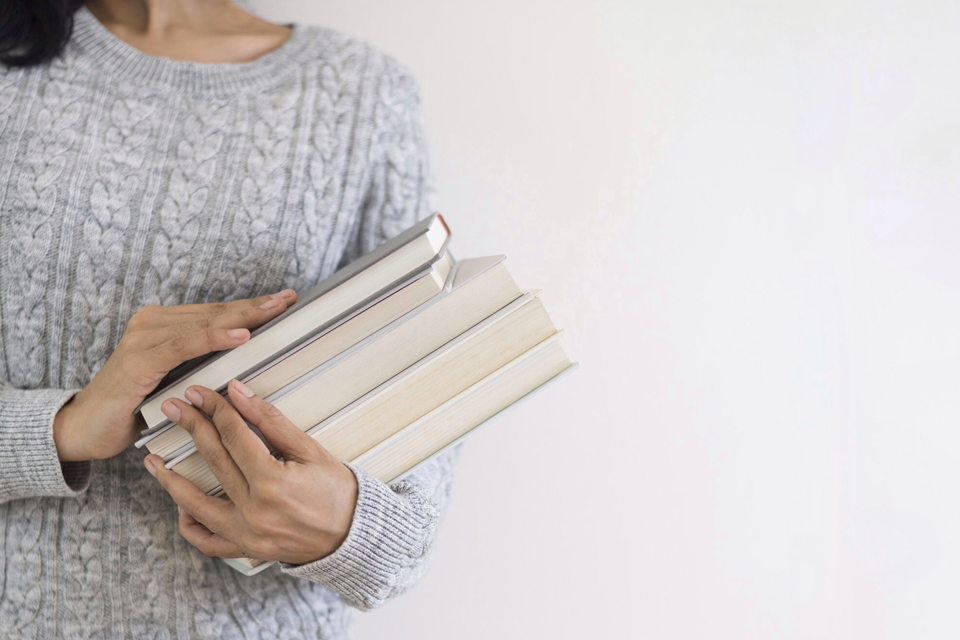 One month. That makes 30 days. And 20 books? Something doesn't add up, right? I am here to tell you that everything adds up just fine (complete with the Math and the break up of hours to achieve this goal).
Not an impossible feat at all.
Let's jump in straight to the Math; I have a gut feeling that's what you are here for.
The mathematics for the nerds
I lean towards books that are 300-350 pages. Bigger books lure me only if they are very captivating, which often is not the case. An exception is the brilliant Anna Karenina (check this where I wrote I would skip Anna Karenina if it was a new release) that swept me off my feet. That's just how I am as a reader.
Enough about me; back to the topic. Let's say a book has an average number of 350 pages. That adds up to 350 x 20 books = 7000 pages in a month. Let a month have 30 days with 8 weekends and 22 weekdays.
Now,
My average reading speed is 50 pages in 30 minutes or 100 pages in 1 hour.
I start my day reading half an hour in the morning. I usually pick a nice and soothing read and it helps calm me down before the day begins. Then by night I clock in another 1.5 hours.
Calculations :
Goal for one month = 20 books = roughly 7000 pages
No of days in a month = 30 days = 22 weekdays +8 weekends
Total hours read in a weekday = 2
Pages read in a weekday = 100 x 2 = 200
Pages read over a month on weekdays = 200 x 22= 4400 pages
On Saturdays and Sundays, I clock in an average of three hours a day.
Pages read on a single weekend = 100 x 3 = 300
Pages read over a month on weekends = 300 x 8 = 2400 pages
Total number of pages read in a month = 4400 + 2400 = 6800 pages
That makes it 19 books and a partially read book. Now, we need to clock in 200 more pages over the whole month to finish the goal of 7000 pages.
Picture this. Say you put in 5 more minutes each day. Maybe catch up on a bit of reading on your commute or maybe skim through that e-copy while waiting at the grocery store. How does that add up?
The extra reading time over a month = 5 minutes/day x 30 days = 150 minutes =2.5 hours
Extra reading done by read 5 extra minutes a day = 250 pages
Which brings us to,
Total pages read in a month = 6800 + 250 pages = 7050 pages
That's 20 books completed and a wee bit into your next read. All in a month's time. Brilliant, huh?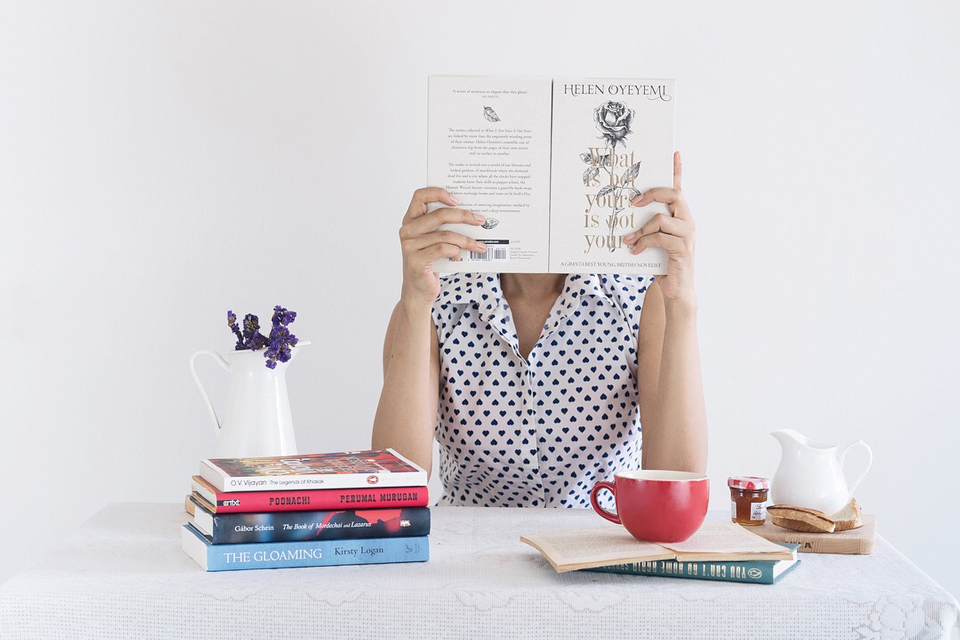 Anomalies
The Math looks all nice and shiny on paper (screen?). But quite often, it does not work out this way.
The books on your pile may be thicker than 350 pages.
Some books deserve more time and reflection to understand the core matter within the pages.
You might not be able to read on some days. There is work, social life, family, meet ups, work lunches, trips over weekends; a zillion things can take up your time even if reading is a priority. Or some days you might just not be in a mood to read!
The reality & the (un)necessary disclaimer
Did all the mathematical bits scare you? Personally I don't care about the numbers read over any period of time. My goal is to only to find the time to devote to reading good books. Since my TBR pile is a HUGE and spilling all over the place, I try to make a dent in it with a few pages each day.
Here are a few facts:
I don't think I have read 20 books in any month. But I am positive I have read 17 or so in some months. And yes, positive that I have often read 7000 pages (bigger books problems).
In March, 2018, I read 7 books only. That was all I could manage. And that's okay.
This year I've been hooked to some TV shows (Suits, The Marvellous Mrs. Maisel) and I have read lesser than usual. Not sorry at all.
I read multiple books at a time. So after 50 pages in a book, I shift to another book. I am a distracted reader and this works best for me. Otherwise I get bored.
I also read different genres and formats over a month.
Of course, this post makes no sense if I do not repeat the disclaimer that you should never run behind numbers. Dedicated bookworms know without a doubt that it isn't the number of books that you read that matter but what you read and how the book affects you. Never go on a reading spree to add books to your Goodreads challenge. Rather go on a reading marathon to find joy and comfort in quality reads.
Final Verdict :
If you've made it this far, congratulations! I hope you will make an effort to read ten more minutes than usual, each day. Reading is not a competition or a number game. But if you love books, there are ways to fit them in your daily life. I am planning a series of posts on how to get more reading done as well as how to find those two hours (in my case) to read everyday. Stay tuned. If you struggle with a specific aspect of reading, I'd love to hear about it.