A Lady and Her Husband by Amber Reeves – Finding Your Place in a Man's World
24th January, 2017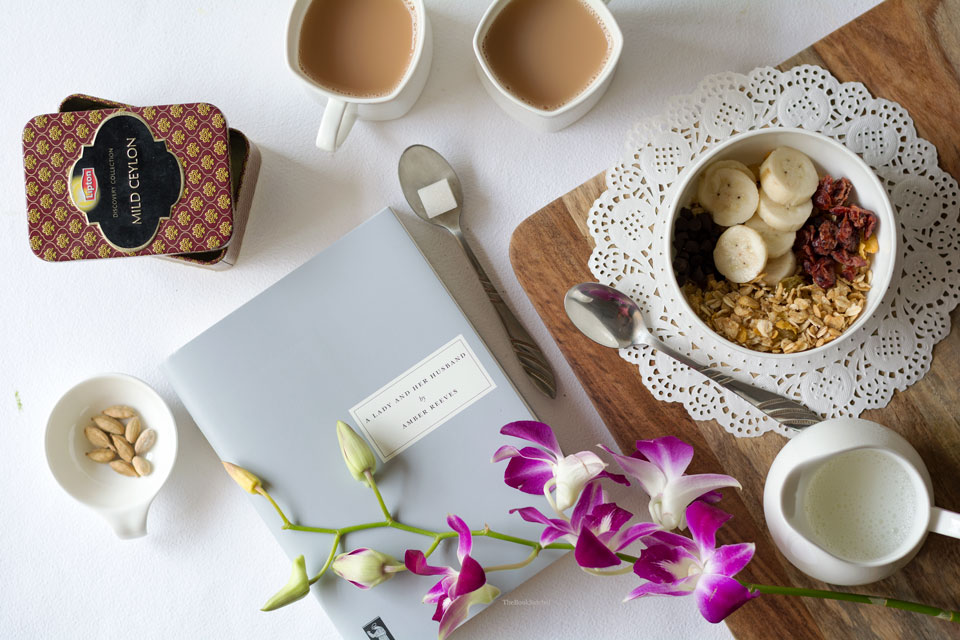 A middle aged woman decides to go out of her comfort zone to observe the world and learn from it. She looks back at her marriage and home and sees them all in a new light.
Review
Mary and John are a happily married middle aged couple with three children- Laura, Trent and Rosemary. They are well off and own a chain of tea shops that serve the best tea in the neighbourhood. The novel starts with a conversation between Mary and her youngest daughter, Rosemary, who tells her that she is engaged and wants to be married. Even though Mary is happy for her daughter, the realisation that her children are going to lead separate lives and no longer need her in an active role vex her. Mary's husband, John, and Rosemary come to the conclusion that they should offer her something to distract herself. Rosemary, a budding socialist at heart, manages to convince her father to give Mary the responsibility of overseeing the employees who work at their family business – Imperial tea shops. She is excited about her suggestion because she feels – "… here would be mother's chance. She could leave her artificial opulent home and go out into the world, the man's world that she had never seen. She could touch it, study it, find out her own place and her own value from it "
Mary is reluctant and finally she agrees after John persuades her. She hires a secretary, Miss. Percival, to inspect the working conditions of girls who work in their tea houses. As Mary steps out of her sheltered, comfortable life at home and sees the world, plain as it is, she is fascinated. She wants to make a difference and even picks up pamphlets to educate herself on the ways of the world. But as she progresses forward, she is faced with the question whether her opinions matter in a man's world.
Reeves is very clever in pointing out the way things function in the real world. At times, she is blunt in the deluge of Rosemary's feministic ideas; at other times she is subtle in a show-not-tell technique. Notice how the title says A Lady and her Husband and not the other way round. I think it is a fine title considering the time when this book was published. Mary realizes that there are two different worlds, that of a man and that of a woman, when she summarizes as such – "This is what Miss. Percival must have meant when she talked of a man's world. It was a world that cared more for things, for arrangements than for people." In the beginning, Mary does not realise that even though the woman runs the household, the man has a final word in important decisions. This is shown by how Mary is initially hesitant about Rosemary's suggestions and how she feels she should even ask her son before deciding to take up the job. Later, when she understands the pitiable conditions of the working girls who have to wear heels all day and eat in damp cupboards, she suggests to her husband, John, that he increase their wages and administer some reforms. This makes John fly into a rage and dismiss her ideas as 'silly reforms' and 'not practical'.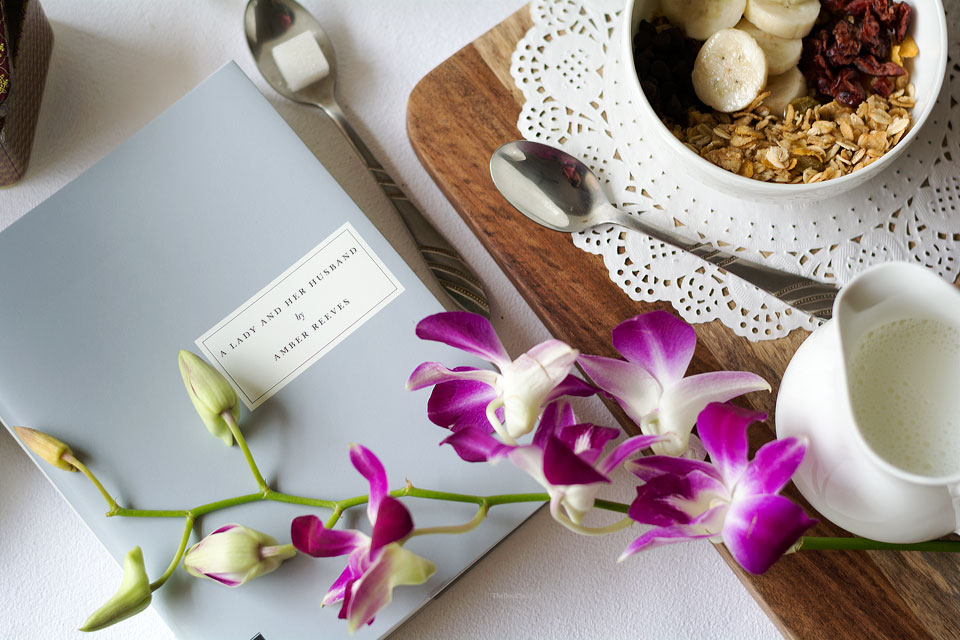 This said, the novel is in no way a dreary read about business politics and class struggles. There are hints of sarcasm and humour throughout the novel. Take the example of Laura's fascination with expensive lingerie and Rosemary's fondness for ethically produced panties. Mary, as a much older woman compared to the two and a mother, tries to make sense of these opposing views.
I love how Amber Reeves brings out the change that befalls Mary. It is when she ventures out of the four walls of her happy home, that Mary matures into a whole woman. Initially she is a sheltered woman leading a happy married life, doting on her children and running a household. Later she evolves into one who wants to make herself heard even though she might be thinking using her heart and not head in a business matter. I loved the stark contrast we see in Mary towards the end of the novel – She rents an apartment on her own (which made me think of Virginia Woolf's A Room of One's Own)and teaches herself how to manage a house so that she can think in a clear headed way without anyone else contributing their share to her decisions.
There is a strong commentary about how marriage affects women who belonging to different generations. When Laura's ideals get suffocated by marriage and motherhood, Rosemary fears her own marriage will take a similar toll on her and starts having cold feet about the wedding. Later she announces that she will not compromise even after marriage and says –
"I shouldn't feel that just because I am married to you, I ought to admire things I should hate if I weren't. I am not going to be loyal to you, Tony and worship your likes and dislikes. I am going to be loyal to what is beautiful and brave. I think marriage ought to complete one's life, and make it wider and finer, not narrow it down."
At the same time, Mary and John have a peaceful marriage without any arguments. However this is because Mary never had any opinions other than those of her husband. When they start having differences, Mary sees hues that she had never noticed before in their marriage.
The writing has a steady pace and offers a mix of political and feministic ideas mixed with the trivialities of a normal family. I found Amber Reeves to be a charming writer and the book to be a brilliant one on British social reform  If I could change one thing about the book, it would be the long chapter about Mary ruminating her thoughts after renting an apartment in London. I felt the pace staggers a bit here. The chapter is absolutely necessary to the storyline because this is when for the first time Mary has the luxury of thinking her thoughts out loud, without external influences. When I read the ending, I must say I was a bit surprised. I was hoping for a feminist cliché ending. However I was able to appreciate the thought process of the characters and arrived at the conclusion that it was a good ending indeed.
Final Verdict :
A Lady and her Husband draws a compelling picture of the position of women, both in the household and in the society, in mid-20th century. It shows a man's world through the eyes of a woman, who wriggles out of the womb of a comfortable home that had always shielded her from the truth. Highly recommended.
Title : A Lady and her Husband
Author : Amber Reeves
Publisher : Persephone Books
Published : 2016 (Originally in 1914)
Language : English
Pages : 341
Rating : 4.5/5
Much thanks to Persephone Books for a copy of the book. All opinions are my own.
Have you read A Lady and her Husband? 
Share this post
[easy-social-share buttons="facebook,twitter,google,pinterest" style="icon" template="grey-circles-retina" twitter_user="thebooksatchel"]