Indian Books Published in 2016 to Add to Your Diverse-A-Thon TBR
21st January, 2017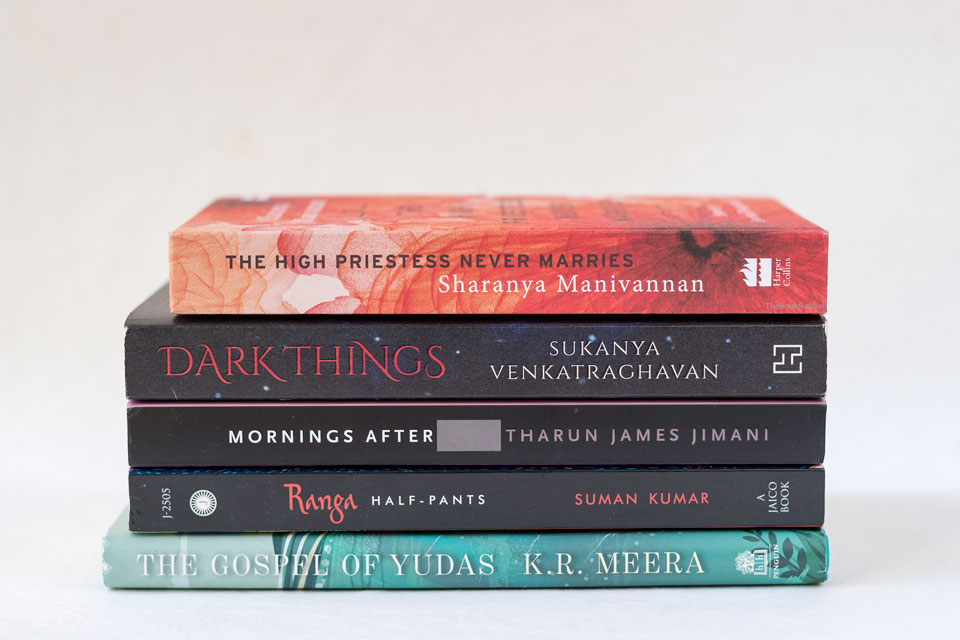 What do we have here? The second round of Diverse-a-thon! And why do we have it? The goal is to  celebrate diversity in literature by reading diverse books all week long. You can participate by reading own voices books, books by marginalized authors and diverse books.
This year Diverse-a-thon is hosted by Joce (check her video for more info), Christina Marie, Monica and Simon. This Diverse-a-thon has included bloggers from other social media as leaders for a wider reach – Mara (Instagram) and Naz (Read Diverse Books blog). The readathon runs from 22nd to 29th January, 2016. Discussions will be held on Twitter under #Diverseathon hashtag. Follow the official Twitter account (Diverseathon) for all details.
Here is a list of twelve books published in 2016 that you might want to add to your reading list. This is by no means an exhaustive list of Indian fiction in English published in 2016. I have included a few that I have enjoyed and others that I have high hopes for and want to read in the future. I have put together fiction, short story collections, non-fiction and light reads. This list does not include poetry. Feel free to add your recommendations on poetry (or otherwise) in the comments below.
2. Swimmer Among the Stars by Kanishk Tharoor
An interview with the last speaker of a language. A chronicle of the final seven days of a town that is about to be razed to the ground by an invading army. The lonely voyage of an elephant from Kerala to a princess's palace in Morocco. A fabled cook who flavours his food with precious stones. A coterie of international diplomats trapped in near-earth orbit. Swimming Among the Stars is a collection of surreal, magical stories. (from Goodreads synopsis)
3. Death under the Deodars by Ruskin Bond
Ruskin Bond recounts the deliciously sinister cases of a murdered priest, an adulterous couple, a man who is born evil, and the body in the box bed; not to forget the strange happenings involving the arsenic in the post, the strychnine in the cognac, a mysterious black dog, and the Daryaganj strangler. As the elderly Miss Ripley-Bean, her Tibetan terrier Fluff, her good friend Mr Lobo, the hotel pianist, and Nandu, the owner of the Royal, mull over the curious murders, the reader will be enthralled and delighted – until the murderer is finally revealed. (from Penguin India blurb)
4. The Greatest Bengali Stories Ever Told by Arunava Sinha
These are stories of anger, loss, grief, disillusionment, magic, politics, trickery, humour and the darkness of mind and heart. The collection contains twenty one stories including Rabindranath Tagore's The Kabuliwallah in a new translation and Sarat Chandra Chattopadhyay's Mahesh. (from Goodreads synopsis)
6. Things to Leave Behind by Namita Gokhale
Set in the days of Upper Mall Road (for Europeans and their horses) and Lower Mall Road ('for dogs, servants and other Indians') in Naineetal, this is the story of feisty young Tilottama Dutt, whose uncle hangs when he protests the reigning order—and her daughter, Deoki, who will confront change as Indians and as women. (from Goodreads)
7. The Association of  Small Bombs by Karan Mahajan
When brothers Tushar and Nakul Khurana, two Delhi schoolboys, pick up their family's television set at a repair shop with their friend Mansoor Ahmed one day in 1996, disaster strikes without warning. A bomb—one of the many "small" bombs that go off seemingly unheralded across the world—detonates in the Delhi marketplace, instantly claiming the lives of the Khurana boys, to the devastation of their parents. Mansoor survives, bearing the physical and psychological effects of the bomb. Woven among the story of the Khuranas and the Ahmeds is the tale of Shockie, a Kashmiri bomb maker who has forsaken his own life for the independence of his homeland. (from Goodreads synopsis)
8. The Gospel of Yudas by K. R. Meera
Prema, daughter of a former policeman who tortured Naxalites during the Emergency is attracted to Yudas, an ex-Naxalite. Like his namesake, Judas sees himself as a traitor who betrayed his friends to the State. He is driven mad by this guilt and finds solace in alcohol. Prema tries to free him from the burden of guilt that he carries and in doing so attempts to find for herself what freedom is.
9. Mornings After by Tharun James Jimani
Sonya gives up the security of corporate life and starts a feminist webzine after being disturbed by the Nirbhaya assault case. When a Bollywood matinee idol expresses interest in promoting the launch of Sonya's publication in exchange for a little whitewashing of his latest misogynist transgression, she is faced with the age-old question of just how far can one go till the end stops justifying the means? Thomas, her lover of a mere couple of months, is suddenly burdened with contributing to food and lodging. Sonya, unable to apply her political stand to their abusive relationship, negotiates the fluidity and chaos of contemporary urban relationships in ways both familiar and unique. (from Goodreads synopsis)
10. Mr. Iyer goes to War by Ryan Lobo
When an accident leaves Mr. Iyer with concussion, he receives a vision of his past incarnation – he was the mythological warrior Bhima, sent from the heavens to destroy evil.An inventive, ambitious interpretation of Don Quixote for our times, Mr Iyer Goes to War is a playful, profound adventure. (from Goodreads synopsis)
11. A Long Era of Darkness by Shashi Tharoor
Shashi Tharoor reveals with acuity, impeccable research, and trademark wit, just how disastrous British rule was for India. Besides examining the many ways in which the colonizers exploited India, ranging from the drain of national resources to Britain, the destruction of the Indian textile, steel-making and shipping industries, and the negative transformation of agriculture, he demolishes the arguments of Western and Indian apologists for Empire on the supposed benefits of British rule, including democracy and political freedom, the rule of law, and the railways. This book will serve to correct many misconceptions about one of the most contested periods of Indian history. (from Goodreads synopsis)
12. The Great Derangement by Amitav Ghosh
In his first major book of nonfiction since In an Antique Land, Ghosh examines our inability—at the level of literature, history, and politics—to grasp the scale and violence of climate change. (from Goodreads synopsis)
Have you read any of these or are they on your TBR? Will you be participating in Diverseathon this week?
Share this post
[easy-social-share buttons="facebook,twitter,google,pinterest,tumblr" counters="1″ counter_pos="topm" total_counter_pos="right" style="icon" template="grey-circles-retina" twitter_user="thebooksatchel"]