Fables: 1001 Nights of Snowfall by Bill Willingham – The Most Beautiful Book
29th July, 2016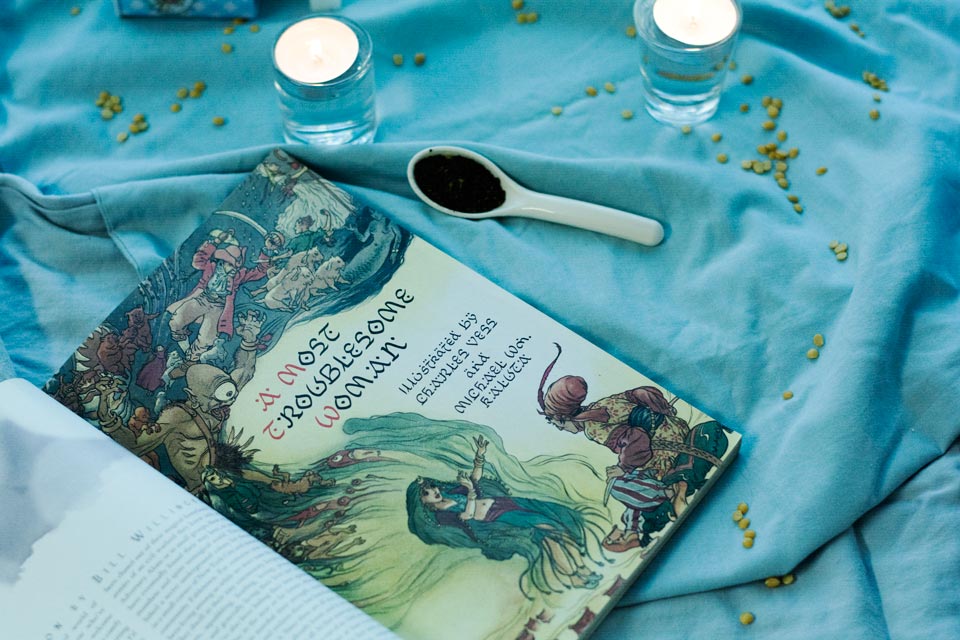 Snow White visits the Eastern lands for help to defeat the Adversary. However the Sultan has other plans. Can Snow White survive with a handful of stories?
Review:
Fables! Where do I start! Those who follow me on my Instagram would remember how excited I was when I started reading these. 1001 Nights of Snowfall is a standalone book which serves as a prequel to the Fables volumes. Read on, those who love fairy tale re-tellings – these stories are perfect for bed time reads, if you don't mind the original version that you grew up hearing, being trampled on.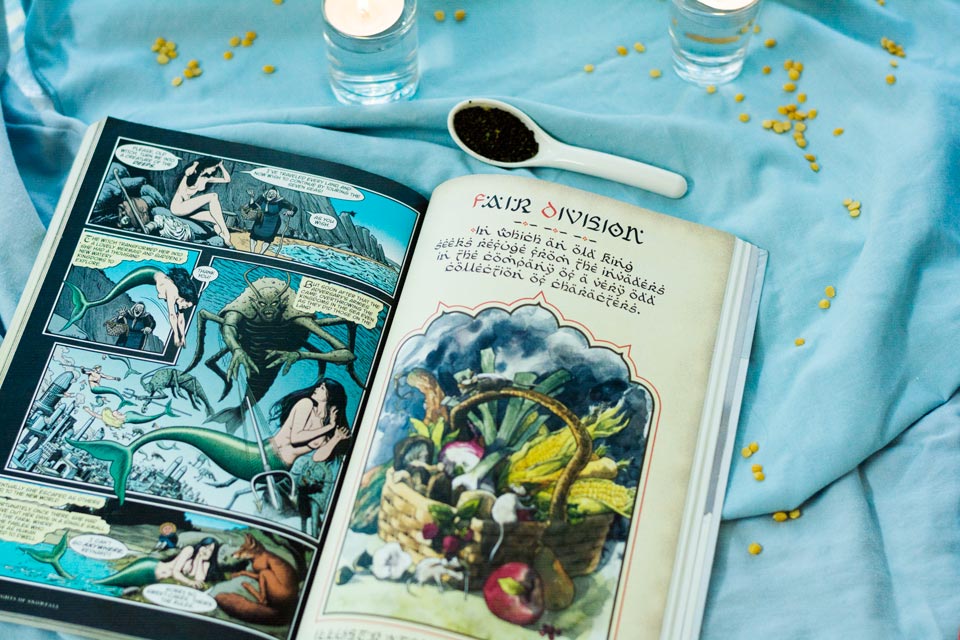 The fairy tale creatures are on the run from an enemy force named the "Adversary". They have found refuge in New York city and live as ordinary humans (or Mundys) concealing their powers. Snow White, who runs Fable town, needs help of the Eastern lands to wage a war against the Adversay which is why she comes to meet the Sultan. Snow finds herself at the mercy of a sultan who has the virgin he beds each night executed the following morning. To escape this fate of losing her head, Snow White offers to tell him stories. And thus begin 1001 Nights of Snowfall.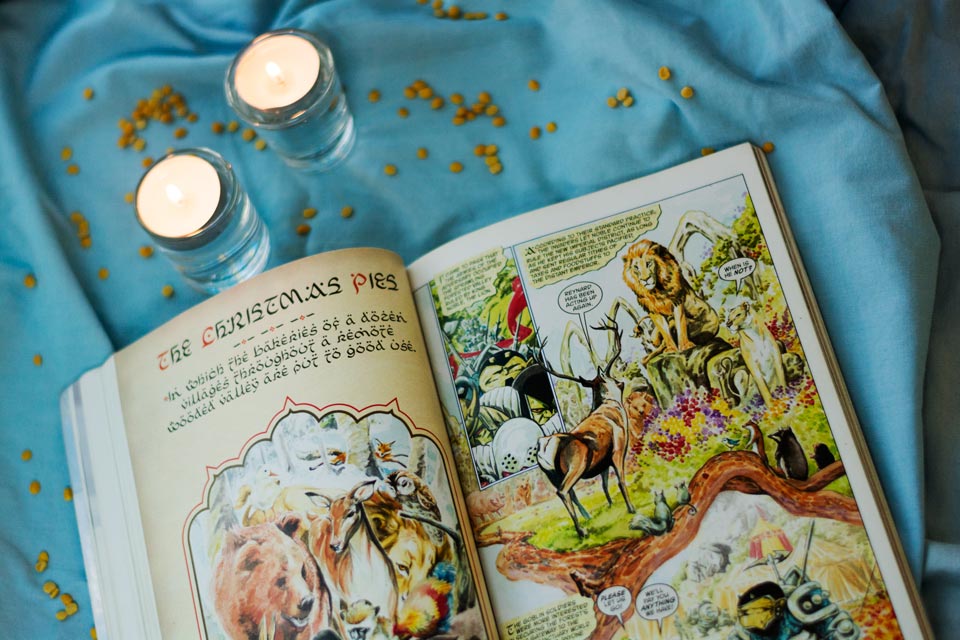 I ADORED this collection. I wouldn't say I enjoyed all the stories, but most of them were interesting. There is a story of a girl who has a disturbing history with seven dwarfs, glimpses of the heinous actions of the dwarfs and the fate that befalls them. I loved reading about The Big Wolf, son of North wind and a wolf. And that is why, my dears, he could "Huff and Puff" and blow the three pig's house down. He is the son of a wind after all. The same wolf crosses path with Red Riding Hood as well. The story of the prince who turned into a frog and saved himself while his family was slaughtered is heart touching. Equally terrifying is the story of a tribal girl who locked Rapunzel and owned a ginger bread house. Well, being named Frau Totenkinder, (which literally means dead children) it doesn't leave much to be imagined about her journey to become a well known witch.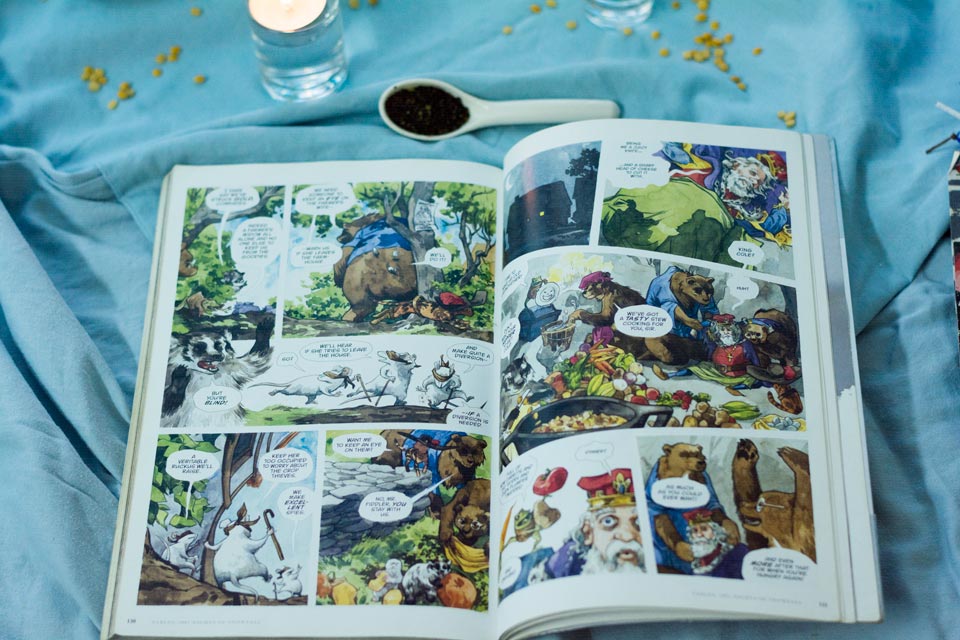 This is a book that makes you want to curl up with a big mug of hot chocolate and be lost in the world of the fable folks. I highly recommend this read. This would make a great gift for anyone who loves fairytale re-tellings.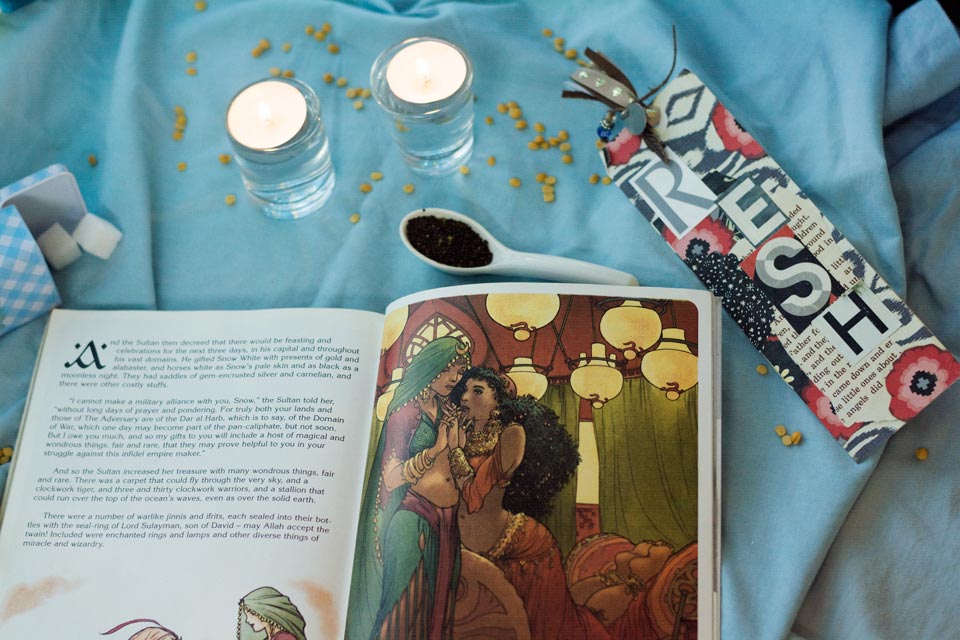 The book ends with Snow White meeting Schechzarade. Well, the rest is history. History that gave us 1001 nights. But that is a story for another day.
Warning : This book is suitable for a mature audience. There are some instances of violence and nudity and some stories might be a bit dark for children
Title : Fables : 1001 Nights of Snowfall
Author : Bill Willingham
Publisher : Vertigo Comics
Published : 2006
Language : English
Pages : 144
Rating : 5/5
Add to your Goodreads shelf
Bill Willingham is an American writer and artist of comics.He first gained attention for his 1980s comic book series Elementals published by Comico, which he both wrote and illustrated. He describes himself as "rabidly pro-Israel" and says that Fables "was intended from the beginning" as a metaphor for the Israeli-Palestinian conflict, although he argues that Fables is not "a political tract".
Share this post
[easy-social-share buttons="facebook,twitter,google,pinterest" style="icon" template="grey-circles-retina" twitter_user="thebooksatchel"]