Book Review: The Night Circus by Erin Morgenstern
5th December, 2015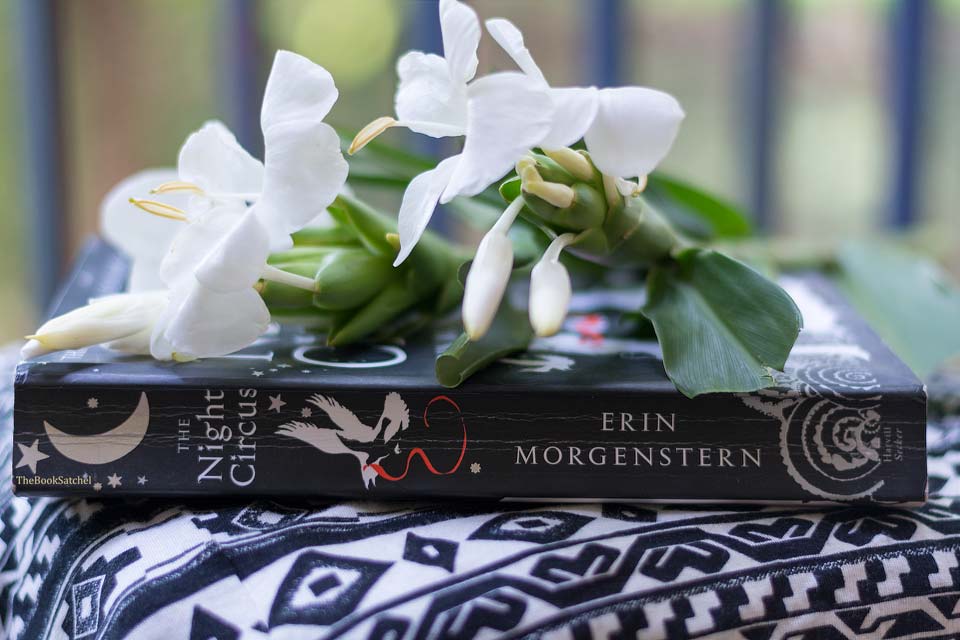 The Night Circus is a story of magic, romance and professional rivalry set in early 19th century in a mysterious circus tent that arrives without warning in fields around the world, between the hours of dusk and dawn. Hidden amidst the enchantments, unknown even to the residents of the circus, are two rival magicians, long dead, but living through a war that might lead to death or life.
Review:
A book with such a gorgeous cover can never be missed. The design is just so beautiful that you can't help admiring whenever you catch a glimpse of it on a shelf. And true to the design, within the pages lie the story of a tent in a splendid black and white décor with splashes of red around.
"People see what they wish to see. And in most cases, what they are told that they see."
Le Cirque des Reves (The Circus of Dreams) is a maze of tents containing enchantments that surprise your wildest imagination – a fire-eater who sculpts the flames in her bare hands, a greenhouse made entirely of ice, down to the last flower petal; a pool of human tears that transmits memories and poems that run down the trunks of trees, to name a few. The circus appears at midnight and disappears by dawn, in different regions, masqueraded as a coal truck and holds magic that has the audacity to challenge the notions about circus.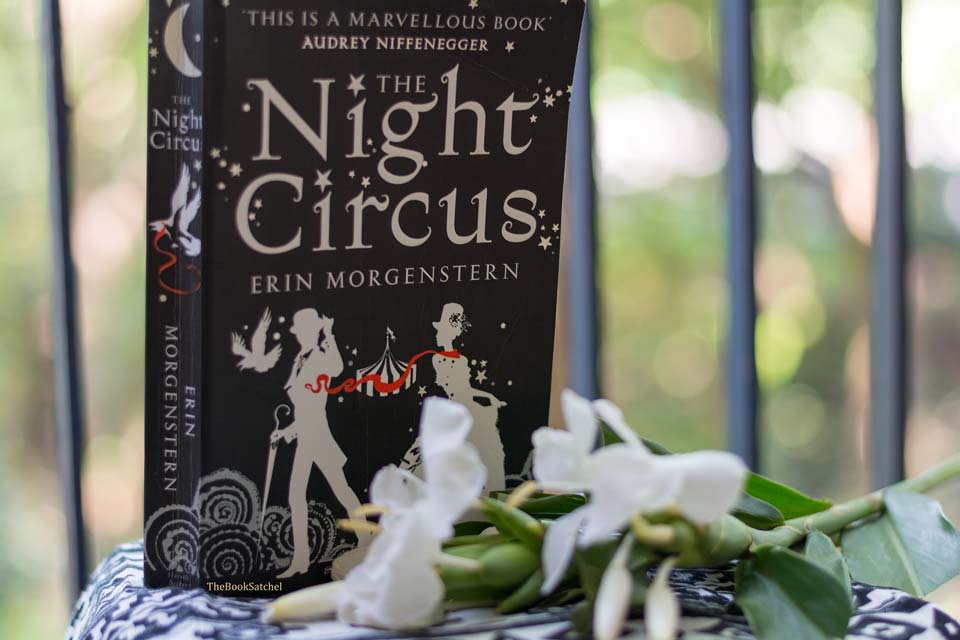 While it spreads wonder and enchantments around, there are dark secrets that it holds within itself, for the Night Circus is the arena where two young magicians Marco and Celia, unknown to themselves, are pitted against each other in a contest put forward by two rival magicians, Alexander and Prospero, with no rules except that only one will survive. Marco is trained by Alexander who thinks that magic can be taught to anyone with reasonable intelligence while Celia is trained by her father Prospero who believes that exceling in magic is an innate talent.
"The most difficult thing to read is time. Maybe because it changes so many things."
Morgenstern can be truly called a visual composer of beauty. The world of The Night Circus is elaborately designed to take your breath away. There are parts in the book which are not as convincing as you want them to be, but the author succeeds with stirring delight with subtle chills throughout (like how Prospero slits Celia's fingers and breaks her bones to make her perfect the mending spell). Read the book only if you are a big fan of magical realism, if not you might be heavily disappointed.
Title : The Night Circus
Author : Erin Morgenstern
Publisher : Harvill Secker, Random House
Published : 2011
Language : English
Pages : 387
Rating : 3.5/5
Add to your Goodreads Shelf
Erin Morgenstern is an American multimedia artist and writer. She has participated in National novel Writing Month since 2003, and first wrote what would become The Night Circus in November 2005. The Night Circus is her debut novel and the annual Locus Award for Best First Novel. She has written a series of short stories called Flax Golden Tales with Carey Farrell which is available on her website. She lives in New York.
Share this post
[easy-social-share buttons="facebook,twitter,google,pinterest" style="icon" template="grey-circles-retina" twitter_user="thebooksatchel"]