Book Review: The Heart Goes Last by Margaret Atwood
29th Jaunary, 2016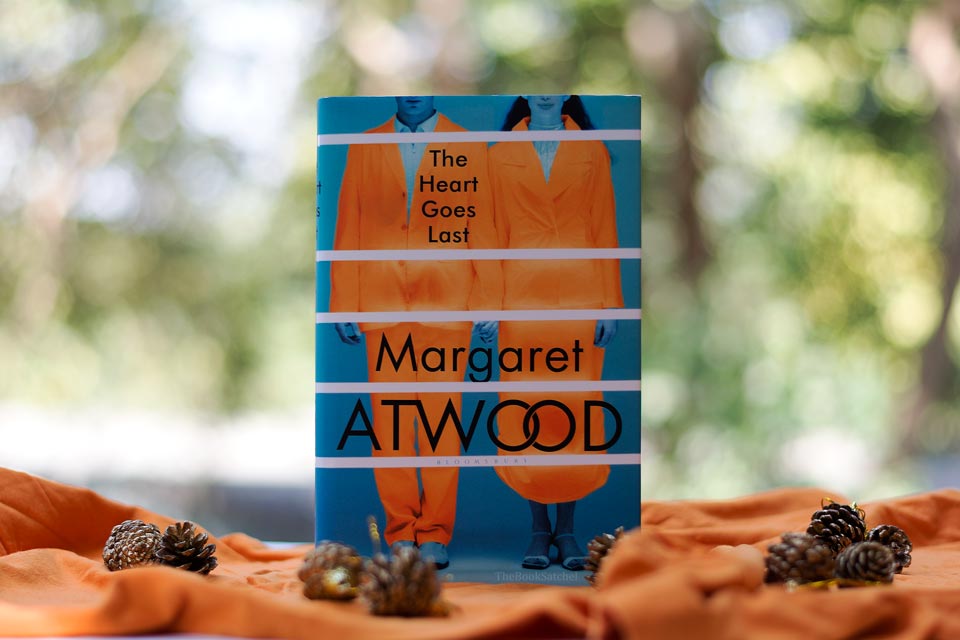 A couple sign up for a social experiment project whereby they can live in luxury for a month, the only condition being that the next month they have to stay in a prison while another couple called their Alternates take their place and live in their house. Each month the two couples repeat the house-prison-house schedule. But what is the prject actually about? And what happens to the marriage when they develop feelings towards their Alternates?
Review:
Get ready, all of you with evil twisted minds out there – here's the perfect book for you!
The Heart Goes Last is a dark (very) tale of our world in the distant future, marred by an economic crisis. The couple in the story, Stan and Charmaine are forced to live in a car on losing their jobs and all other possessions.  So when a social project named Positron, headed by Jocelyn and Ed, invites volunteers, they sign up hoping for a better life in the experimental city of the project. Only condition – They have to live in a beautiful 1950s styled house with lovely chinaware and trimmed hedges for one month  and the next month they have to move to a prison cell, live like convicts and help run the city. Stan looks after the chickens in coop and Charmaine knits teddy bears for charity (Remember the teddy bears. It is a dark dark tale) while in prison. While they serve their time in prison, another couple, their Alternates, would live in their house. The Positron project is a closed world, no contact with anyone outside its walls and everything the residents need (or even more – the food is super delicious) is available inside the walled city.
"The past is so much safer, because whatever's in it has already happened. It can't be changed; so, in a way, there's nothing to dread."
Life is good, alternating with the Alternates, with whom they have are not allowed to have contact with. But things turn topsy turvy when Stan and Charmaine develop sexual fascinations with their Alternates. Under the pressure of conformity, erupt silent betrayals, guilt and discomfort. As Stan tries to pursue the girl of his fantasies, he discovers some secrets of his wife as well as some truths that might shake the foundations of the project. There are so many secrets spilling out of each page, trust me! And the twists, Oh my! Twists one after the other and a perfect climax (*read as evil and super sinister). I loved this read.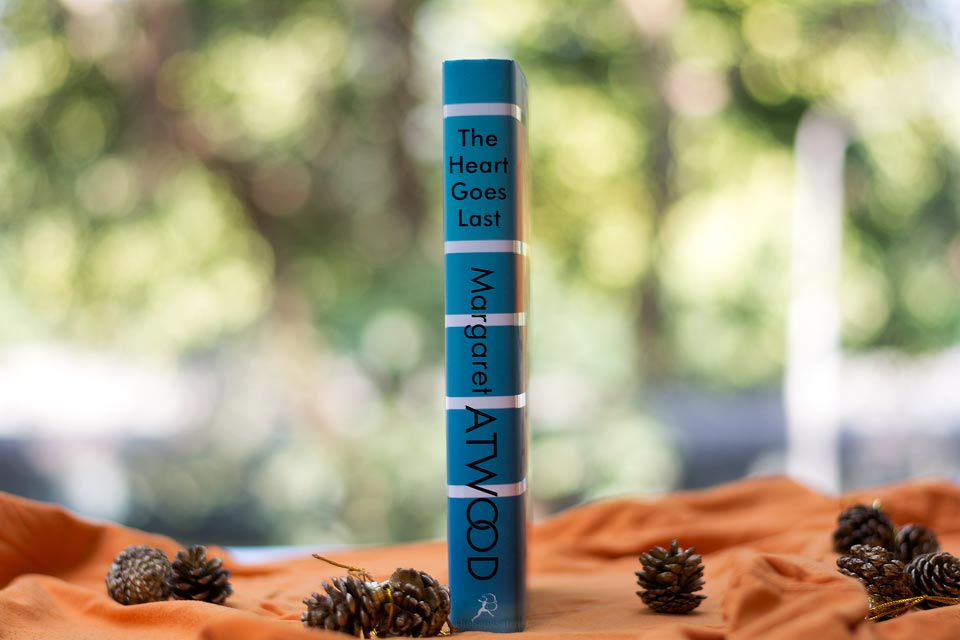 What I couldn't comprehend throughout was Jocelyn's character, her sudden changes in mind- good to evil to good and so on. I did not feel convinced by how she narrowed down Stan to be her choice of 'help' to clear the mess . And also, everyone seems to be sex-starved throughout. I mean, why is that? It is a little weird.  And yes,the book has an exciting yet disturbing storyline. (Remember the teddy bears? *evil evil* And Charmaine's secret job? *evil evil*).
I loved the fast paced narrative in The Heart goes Last. Atwood has a knack of talking about very disturbing matters with an ease that does not disgust. The story does bear a resemblance to 1984 by Orwell, but perhaps it is a cliche that the dystopian literature may often fall into, so no complaints. My heart pounded heavier as I turned each page. So I would recommend this to anyone who likes to clap hands in glee after reading dark story lines.
In a nutshell this is one amazing work by Atwood. A must read for dystopian literature fans out there and high up on the list for those who want to dip their toes in this genre. Be warned that there are some disturbing situations described, like the manufacture of sex-bots, sex slavery etc, so this book might be more suitable for a mature audience.
About the edition : Just could not end this review without talking about this edition. It is absolutely gorgeous with a bright coloured jacket (that blue and orange are dashing to look at) that has a trade soft feel. The pages are thick, and hence a delight to read. Highly recommended. Trust me, get the hardback if you buy the book.
Title : The Heart Goes Last
Author : Margaret Atwood
Publisher : Bloomsbury 
Published : 2015
Language : English
Pages : 320
Rating : 4/5
Add to your Goodreads shelf
Margaret Eleanor Atwood, is a Canadian poet, novelist, literary critic, essayist, and environmental activist. She has won many awards for her works and has been shortlisted for the Booker Prize five times, winning once. Atwood is also the inventor, and developer, of the LongPen and associated technologies that facilitate the remote robotic writing of documents. Atwood has penned down many poetry and short story collections. A few of of her well known works are The Handmaid's tale, The Blind Asassin, The Heart Goes Last and Oryx and Crake.
Share this post
[easy-social-share buttons="facebook,twitter,google,pinterest" style="icon" template="grey-circles-retina" twitter_user="thebooksatchel"]