Someone at a Distance by Dorothy Whipple – Heart wrenching Tale of Choices, a Marriage and Two Women
26th July, 2016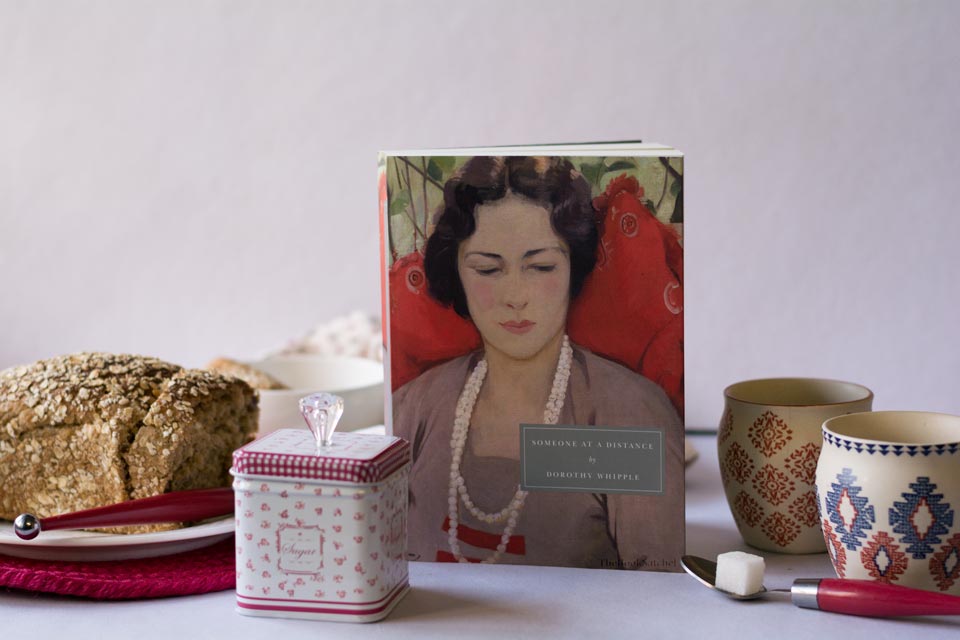 Someone at a Distance is the story of an ordinary family torn apart by the entry of a French woman named Louise. It is the story of trust, love and family bonds. It is the story of how to live even when the biggest tragedy strikes you on the face, unexpected.
Review:
Someone at a Distance is my first Persephone and I am glad I started with a Whipple. This particular book was recommended to me many times by several friends and when I read that Dorothy Whipple is described as the "Jane Austen of 20th century " by J. B. Priestly, my curiosity was severely aroused.
This book was such a breath taking read that I kept postponing reading the last thirty pages for many days because I didn't want the book to end. I read the novel quite a while ago, specifically on a day that began with oats and raisin bread topped with melted cheese and a huge pot of coffee filled for enough re-fills. This was such a perfect read with breakfast.
In the first few pages we are introduced to a regular middle-class couple, Avery and Ellen North. They live in a large comfortable house and love their son and daughter to bits. Avery is a charming and handsome man working as a publisher with a good pay. Ellen spends her time in gardening and loves the art of slow living through the routines of the day. Avery's mother is a lonely widow who resents Ellen and alleges that she is not paying enough attention to her, even though she does care for the old lady. The old lady, not content with the attention her own family members give her, advertises  for a companion. This request is answered by a French lady, Louise, who was recently rejected by her lover for someone higher up on the social ladder. She is bitter towards life and is set on destroying happiness in the lives she comes across.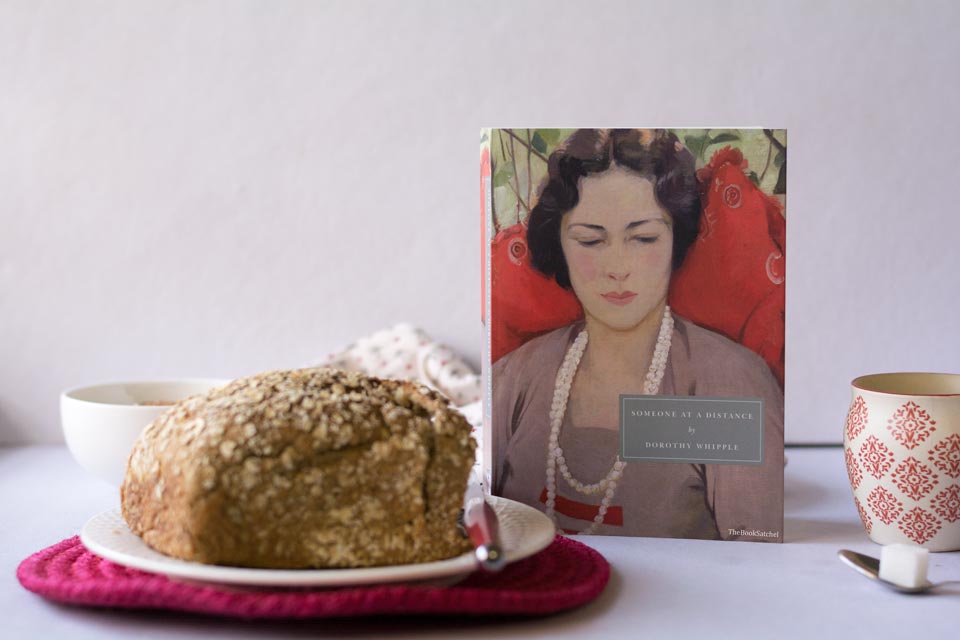 This book can even be called a cold war between two women though they hardly confront each other directly after the truth gets known. Ellen is the epitome of perfection in a wife while Louise is femme fatale. Louise reminds me a lot of The Bad Girl by Mario Vargas Llosa. Incidentally Louise's favourite fictional character is Madame Bovary who inspired Llosa to model his character in the novel The Bad Girl. I love how Whipple gives a brilliant character sketch of Louise in a way that leaves a bitter taste in the reader's mouth. Whipple is a genius at drawing the reader to subtle references to the short sightedness and trusting nature of Ellen and the manipulative mind of Louise.
For me, Ellen is the main character in the novel. I loved Ellen's transformation from being happily consumed in the daily tasks of running the house to an independent woman brave enough to take life by the horns. I found two scenes in the novel particularly touching – One where Ellen stands in front of the paperwork containing financial information of the household, completely clueless on what 'tax returns' even means, and then slowly trudges her way through them; teaching herself the tasks she had always taken for granted. Another scene I loved is when Ellen thinks about breakfast even when everything around her is falling apart.
This scene as a stand alone re-asserts that she still is confident that she can hold together what remains of the happy family.
""Ellen turned away, sick at heart. She went into the kitchen. Breakfast. They must have breakfast. Whatever happened, you always had breakfast."
The title got me thinking for a long time. The label 'Someone at a distance' can be applied to each of the principal characters in the novel, in different contexts. The book presents the effect of dissolution of a marriage on a woman who was always dependent on her husband. Add to this the fact that she is a mother and hence worries constantly on how this unexpected turn of events would affect her children in the present day as well as on their personal relationships in the future. As a reader, I loved being part of Ellen's decisions and the way she builds her life back after being struck by a violent breach of trust. I loved the way the novel ended too. A similar ending penned by another writer would have had me raising my eyebrows. But this book was just so perfect.
Hats off to Whipple's masterful writing that engages the reader in an emotional turmoil throughout the read. This is a book I would recommend to those who do not fear being emotionally wrenched by a read and to everyone looking for a good book to pick up next.
Title : Someone at a Distance
Author : Dorothy Whipple
Publisher : Persephone
Published : 2008 (Originally 1958)
Language : English
Pages : 413
Rating : 5/5
Add to your Goodreads shelf
Dorothy Whipple is described as the "Jane Austen of the 20th Century" by J. B. Priestley.  Her work enjoyed a period of great popularity between the wars. However her popularity declined in the 1950s, but they have become popular again thanks to a recent revival of some of her works by Persephone Books. Someone at a Distance is her last novel. Other major novels include They were Sisters and They knew Mr. Knight.
Share this post
[easy-social-share buttons="facebook,twitter,google,pinterest" style="icon" template="grey-circles-retina" twitter_user="thebooksatchel"]