Seven Reasons to Read ADSOM by V. E. Schwab
31st May, 2016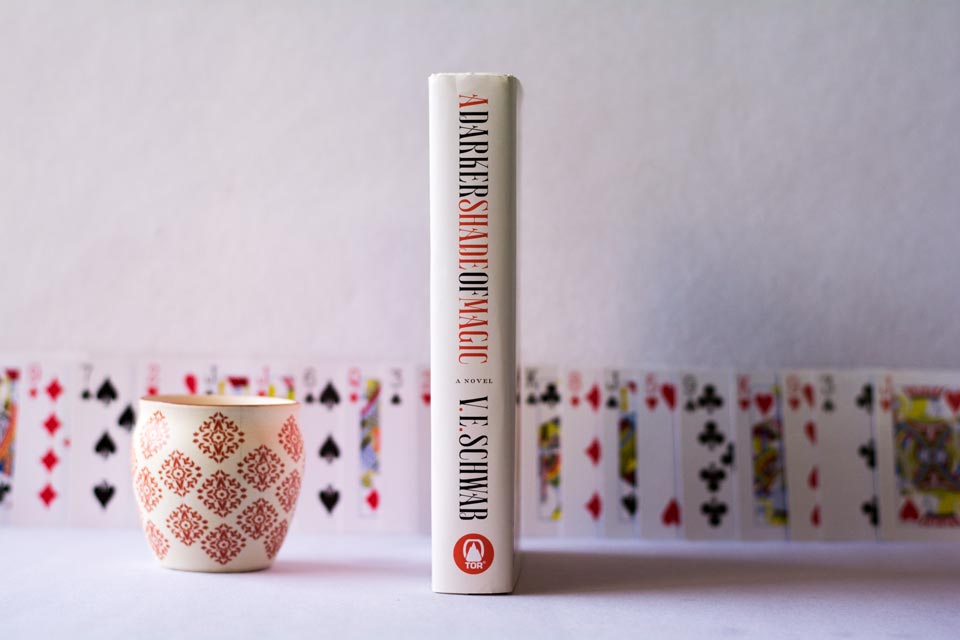 Kell is one of the last Antari, a rare magician who can travel between parallel worlds. He is brought up as an adopted brother to Prince Rhy of Red London, but treated more as a messenger between different Londons by the King. He has a dangerous hobby – smuggling for those willing to pay for a glimpse of the other Londons, and this dangerous diversion sets him up for accidental treason. Fleeing into Grey London, Kell crosses path with Delilah (Lila) Bard, a clever thief who dreams big. She robs him, saves him from a dangerous enemy, then forces him to take her with him. Meanwhile, Grey London is having royal problems of its own and the rulers of White London are growing greedy to establish their power. And then there is Holland, the other Antari, of White London, who doesn't seem to have a mind of his own.
ADSOM is the first in the series Shades of Magic.
1. LONDON(S)
Who can resist a book that has  four Londons? The reason I picked up this book is to visit the four versions of one of my top places on the wishlist. There is Red London (Kell's world) where magic is revered, White London (ruled by a pair of detestable villains) , Grey London (Lila's world) dull, unmagical and ruled by a half mad King George and the forbidden Black London, the city that was destroyed by magic itself long ago.
2. KELL's COAT
Read it, just to read about Kell's coat. It is a magical one with more than four sides (and even some unknown hidden sides) . Want a wardrobe change? Just flip the coat!
3. PORTALS
Only an Antari or Traveller can travel between the worlds. And there is a special procedure to follow.
4. A LADY THIEF
Who doesn't love a good heist? And when the thief in question is a lady who has no fear and is on the look out for adventure, BRING IT ON!
5. FRIENDSHIP OVER LOVE
It was such a relief that Kell and Lila don't have any romance scenes. They hold hands and RUN – from danger to not get killed.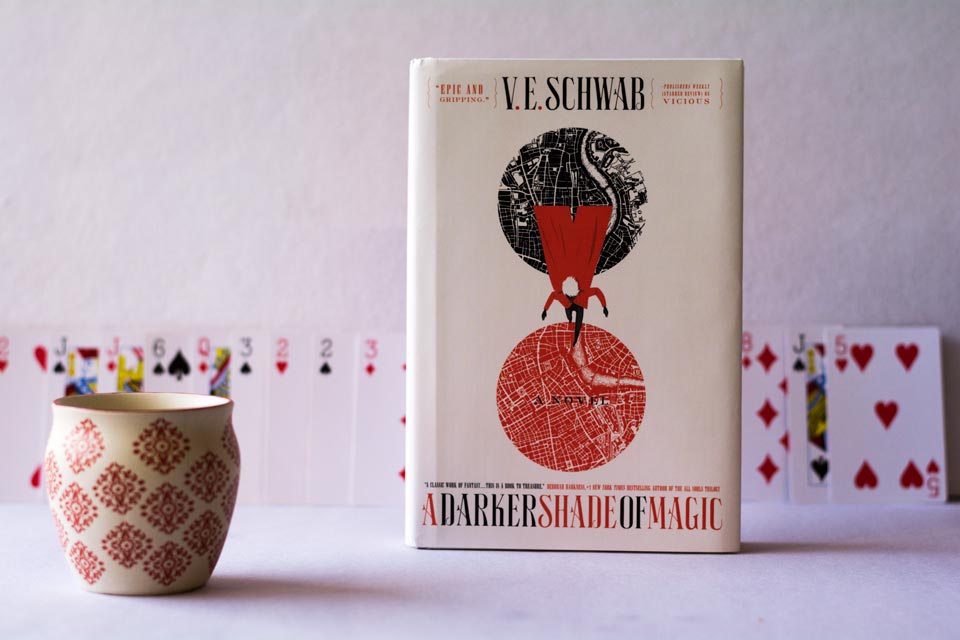 6. ADVENTURE
There is mad adventure in this one. An Antari who can travel between worlds with a hobby of smuggling artefacts between worlds, a thief who is eager to take an risk to see another London and the other Antari who seems to be under a spell.
7.DESCRIPTIONS
The world building is WOW. The river that flows through all four Londons has different features. Also, I loved how the Londons were described by their scents.
"Kell never noticed the faint aromatic scent of Red London clinging to his clothes, but whenever he traveled someone invariably told him he smelled like freshly cut flowers. Some said tulips. Other stargazers. Chrysanthemums. Peonies. To the king of England, it was always roses. Kell was glad to know it was a pleasant scent, even if he couldn't smell it. He could smell Grey London (smoke) and White London (blood), but to him, Red London simply smelled like home."
What I did not like?
Well, the ideas were not completely original. It is a mixture of the age old elements of fantasy with portals, different worlds and one good guy to save the world. There were times when it felt a lot like reading Neverwhere by Neil Gaiman. However, Schwab's convincing style of writing makes it a breeze to read. When I finished the book, I was eager to start the next one in the series.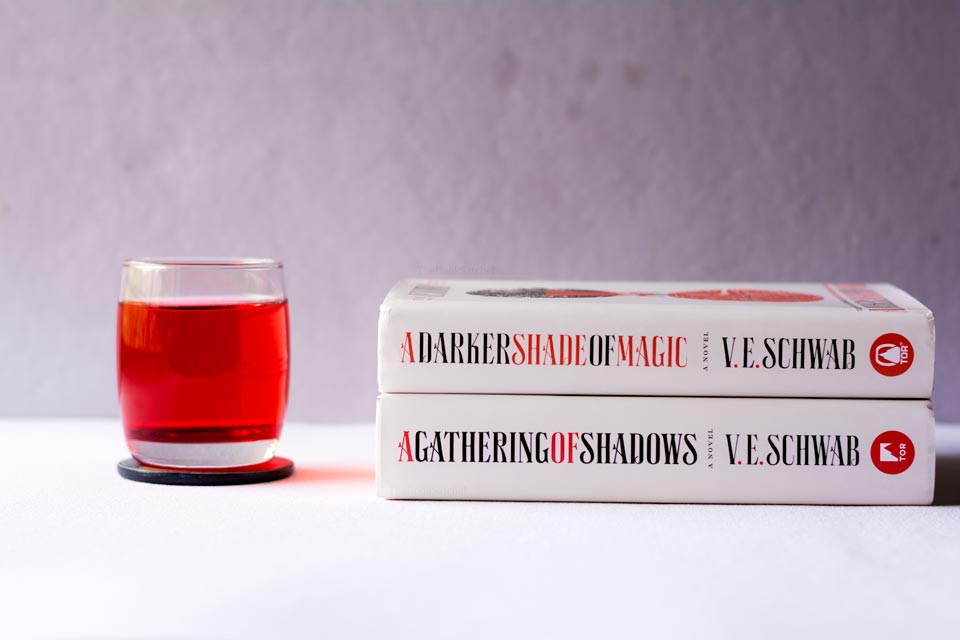 Final Verdict:
Excellent book for those who love fantasy reads or are looking forward to read a good story. There is blood, there is magic and a gripping adventure in this one.
Many thanks to Tangalene for this gift.
Title : A Darker Shade of Magic (Shades of Magic #1)
Author : V. E. Schwab
Publisher : Tor Books
Published : 2015
Language : English
Pages : 400
Rating : 4/5
Share this post
[easy-social-share buttons="facebook,twitter,google,pinterest" style="icon" template="grey-circles-retina" twitter_user="thebooksatchel"]
Victoria (V. E.) Schwab is an American fantasy author best known for her 2013 novel Vicious. She describes herself as the product of a British mother, a Beverly Hills father, and a southern upbringing with a love for wandering about. She is currently working on the third of the Shades of Magic novels.