This Book Depot is LIT (Cheapest Audiobooks & Ebooks)
3rd July, 2018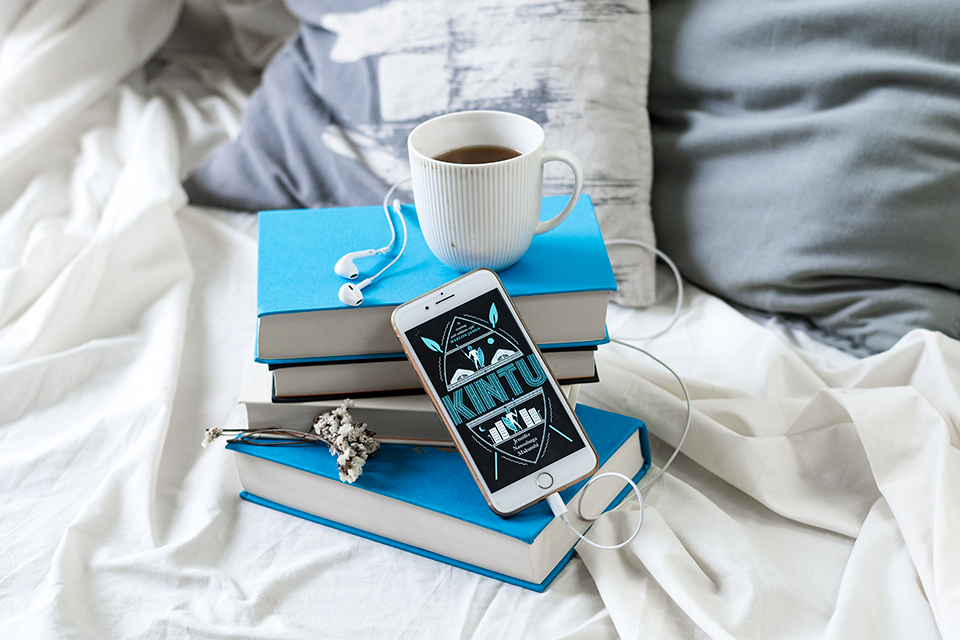 I've got news and it is the best news ever. Yes, it is bookish news. And… Okay, stalling never did anybody any good. How does unlimited audiobooks + e-books + magazines at an affordable price sound like? That's Scribd for you. I have been enjoying their collection of books for a while now and I think you might too.
Earlier this year, Scribd announced an unlimited book plan which gives its users access to thousands and thousands of books. In fact, Forbes called Scribd as the 'Netflix for books' after this new decision. I heard the words 'books' and 'unlimited' and jumped on the bandwagon. Reporting back, it has been a pretty good ride so far.
Getting personal, the Indian way
I live in India. And Indians love to read. According to the NOP World Culture Score Index, India bags the first place in terms of reading habits around the world. Statistics show an average reading time of more than 10 hours per week per person in India ( source1, source2). But readers in the Indian subcontinent have their share of disadvantages.
Severe lack of accessible, affordable and well equipped public libraries
The subcontinent paperbacks may not be released for all books and often may be released after a long period of time, say more than a year.
Sometimes the Kindle copies are as expensive as the physical books in case of some imprints.
The foreign editions (which are often prettier) often come under the category of Import editions. So more expensive.
Audiobooks are almost a no-no. There is no India specific Audible branch; so the international rate of $15 (Rs.1029) for a single book is quite on the steeper side.
Not sure how big of a disadvantage this is – but Netgalley has been limiting its review copies to International bloggers
What you get
As much as I wanted to be swayed away by the nice and clean look and books on display in the Scribd app, I knew the best way to go about it was to see if I could get the ones that I've been craving for. I checked my wish list of books and did a quick search for four books that were on high priority. And guess what? I found them ALL!
1.Florida by Lauren Groff
2.Kintu byJennifer Nansubuga Makumbi
3.Frankenstein in Baghdad byAhmed Saadawi
4.All the names they use for God by Anjali Sachdeva
Deconstructing the money bits
Let's talk money. It is nearly impossible to put together a calculation that accommodates all readers world wide. So I came up with a rough comparison using the 4 books from my wish list that I had searched for. Since a majority of readers prefer Book Depository to place their orders, I've chosen Amazon India and Book Depository as the choices for physical books. I've also included the prices of Kindle versions of books for comparison.

Now, the final round up. There are Indian readers who use Audible and international book sites similar to Book Depository and readers in other countries who use Kindle (India) copies. So here is a table comparing all the rates. Again, this is by no means a comprehensive comparison (approximating Audible books to cost $15 each). But it will help you get a rough estimate.

Note : All prices are rounded off to the nearest decimal. Prices of online retail sites and conversion rates hold true today but may vary in future.
If you are convinced already about giving it a try, read no further. You can sign up for a free trial using my Invite Link and this comes at no extra cost to you. And you can cancel any time you like if you think Scribd doesn't suit you. Scribd also has an annual plan if you choose to pay for a whole year upfront. This comes even cheaper and adds to approx. $7 per month (Rs. 480/month) for the same benefits.
Perks
Quick outline of some of the perks about the app:
It works on both iPhone and Android
a membership perks for students (sadly, US only).
There are also a variety of magazines such as Time's magazine, Harper's Bazaar, Esquire, New York Magazine, Apple magazine, Lonely Planet magazine, The Atlantic and more.
You can use Scribd in more than one device (3 browsers or 4 devices (source faq))
Titles can be downloaded if the publisher permits it; but you can open it only within the app. The book file will not be shared with you.
You can save books for later and make your own reading list categories; just like a digital library.
Authors are paid when you access their books (source- faq)
Unlimited with an asterisk?
The terms and conditions say Scribd provides an unlimited supply of books to the user. However, they can restrict your access if they suspect abnormal activity. Frankly speaking, I don't think anyone would reach that level unless you are trying your way around the system, as the Scribd editors point out here. Personally, I have faced no problems in my choice of books or reading habits.
My honest take on Scribd
Scribd is definitely handy for the modern reader. I've been loving listening to audiobooks while travelling, while doing chores and in place of my night time reading since I am too tired to actually read a book these days. The app cannot be used on Kindle (except Kindle Fire) or other e-reader gadgets. So I span out my e-books on Scribd for a long period of time so as not to strain my eyes. Also, I wish there were audio versions of all the books in the catalogue, some books are limited to the e-books. As I browsed the shelves more, I realized they don't have every new release out there; but they certainly have the books making waves that might be a bit pricey to acquire as soon as they are released. So this service is definitely a win for me as of now.
I love it.
Now the best part – You can try out Scribd free to help you decide whether you want to continue with their service or not. You can make a wise decision based on your personal reading habits, which vary greatly from person to person.
If you found this post useful, it would be very kind of you to use my Invite Link to sign up for a free trial. This comes at no extra cost to you. Happy reading. x
Let me know if you love the app, hate it or anything at all.