The Poison of Love by K. R. Meera – Haunting Portrayal of a Woman's Choices
14th March, 2017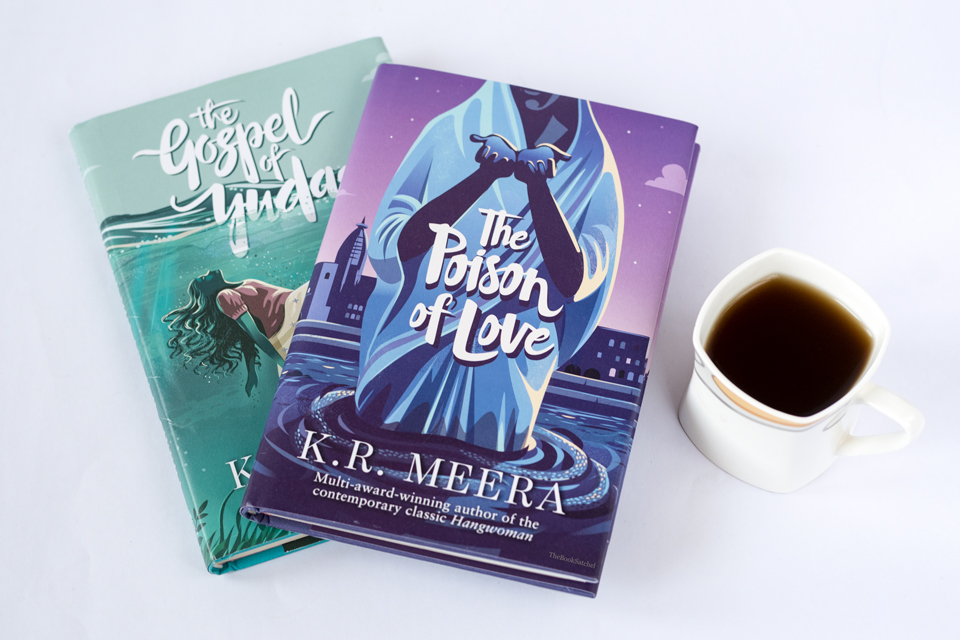 Tulsi seeks solace in Vrindavan after some distressing life experiences. However when her past catches up with her, she is distraught at the consequences.
Review
"…Look Tulsi, be practical! No man can ever confine himself to a single woman. That's the way men are built."
"What about women?"I asked.
"That's different. You are genetically tuned… I am bloody fed up"
This is an everyday scene in Tulsi's life – an IIT Chennai graduate with a promising future. She leaves her job and a better prospective husband, days before the wedding date, and elopes with Madhav. Madhav is a charming journalist who has an uncanny ability to attract women to himself. He had twenty seven girlfriends before Tulsi and Tulsi prides in being the twenty eighth and probably the last one. But the blissful days of marriage soon wear off and their lives get interrupted with ghosts of Madhav's past as well as some new faces.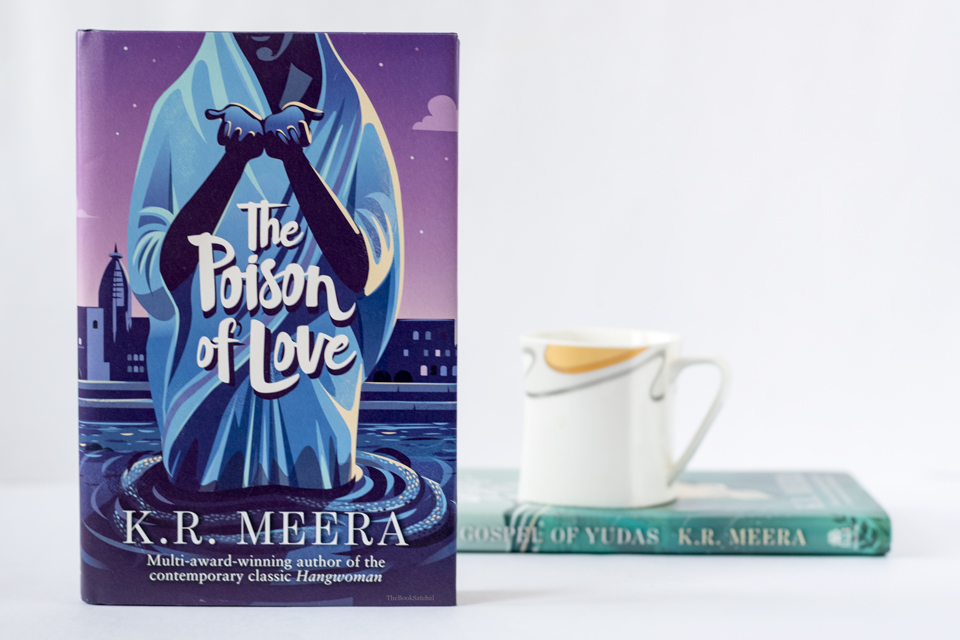 When we meet Tulsi, she is in Vrindavan and has dedicated her life as a Meera sadhu among widows abandoned by their families. She begs for alms, keeps the temple clean, chants Krishna's name and earns a daily allowance of Rs. 10, little rice and dal. The narrative goes back and forth between the past and the present to what made a brilliant student end up in a saint-like life.
Meera dissects the thoughts looming in Tulsi's head meticulously and convincingly. There are instances where I disagreed with Tulsi. But the author helps you see how broken she is and how it influences her actions. This is a good example of how an author can chisel a character to life in such few pages. Madhav's character is brilliantly portrayed as well. We see his manipulative sweet-talk, and his soft side that makes him a friend of all ladies. There are interesting passages where he justifies his actions that make the reader doubt whether he is actually in love with Tulsi.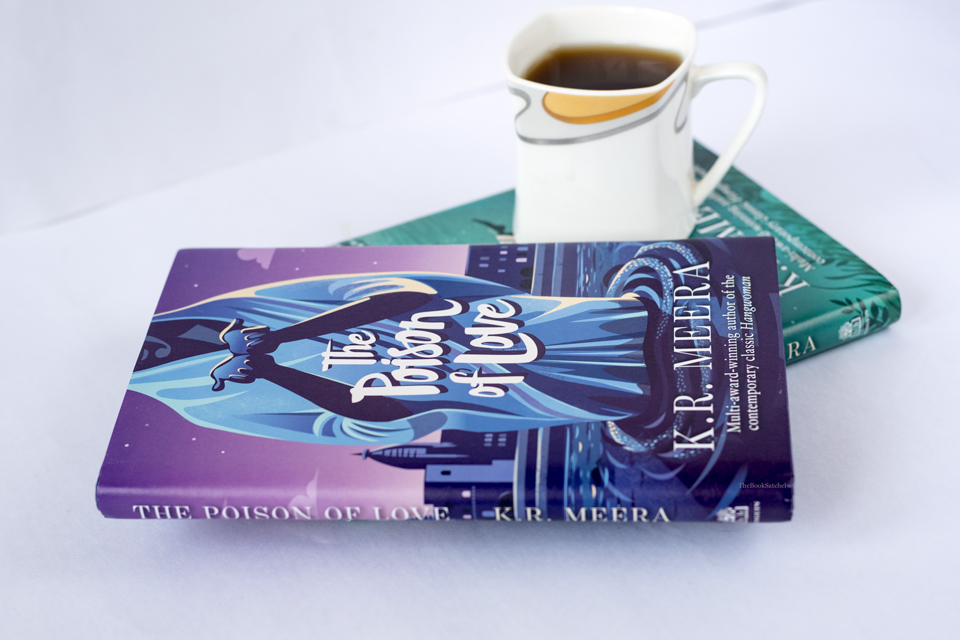 I love Meera's writing style. She uses spare prose and does not describe the whole situation. I was familiar with her style from The Gospel of Judas, that I have read and loved. I enjoyed The Poison of Love much more that The Gospel of Judas. She throws her words like darts that strike the right points and make your heart wrench. The novella is just over 100 pages, divided into six parts. Each part reveals something more about Tulsi's past and shocks the reader. At the end I felt so uneasy and helpless. I think the translation of the book is done really well. It captures the essence of what the novelist intended to convey – both the vicious and the tender parts.
I liked the subtle symbolisms in the book. Tulsi decides to become a Meera sadhu and spends her days worshipping Krishna, the god well known for loving many women. Coincidentally, Madhav, the philandering husband, has one of the many names of Lord Krishna. There are frequent instances of corpse eating ants, each one in a plot development that makes your heart twist.
Both Tulsi of The Poison of Love and Prema of The Gospel of Yudas are women who have tasted empowerment. They might not have had the best of relationships possible with men, or other family members. But K. R. Meera's heroines know how to make their choices. They are unapologetic about their choices and face the consequences with head held high.
Final Verdict :
A powerful novella indeed.This might become a favourite read this year. I will definitely be reading more from K. R. Meera. I have not yet read the acclaimed novel, Hangwoman. I plan to read it in the original language, Malayalam, hopefully soon. I had listed The Gospel of Yudas in a list of twelve books to diversify your reading. After reading The Poison of Love, I echo the same sentiments.
Title : The Poison of Love
Author : K. R. Meera ; Translated by : Ministhy. S. from the Malayalam
Publisher : Penguin Randomhouse
Published : 2017
Language : English
Pages : 176
Rating : 4/5
Disclaimer : Much thanks to Penguin Randomhouse India for a copy of the book.  All opinions are my own. 
Have you read any books by K. R. Meera either in the original or in a translated version?
Share this post
[easy-social-share buttons="facebook,twitter,google,pinterest" style="icon" template="grey-circles-retina" twitter_user="thebooksatchel"]