Do Not Say We Have Nothing by Madeleine Thien – Ambitious, Musical And Historical
3rd February, 2017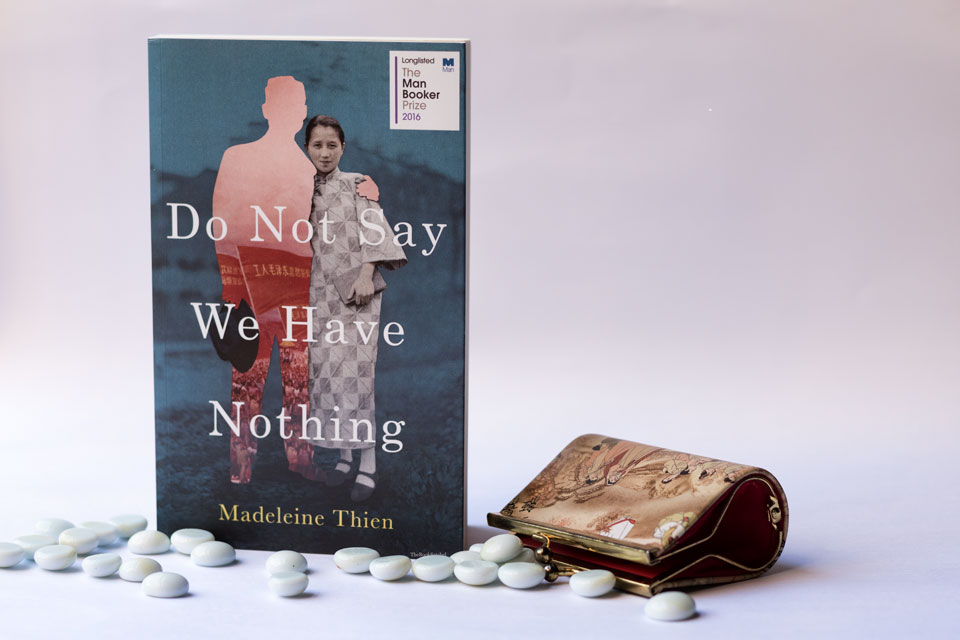 When Marie befriends Ai-Ming, a girl who has fled China in the aftermath of the Tiananmen protests, she does not imagine that it will send her on a journey to rediscover her father's past, the history of a country swamped in revolutionary ideas and the importance of both music and silence.
Do Not Say We Have Nothing has won several awards including the Giller Prize (2016), Governor General's Literary Award (2016) and was a contender in the Man Booker Prize shortlist (2016).
Review
"In a single year, my father left us twice. The first time, to end his marriage, and the second, when he took his own life. I was ten years old."
The novel is told through two parallel narratives. The first one, written in the first person, is told from the perspective of a girl named Marie, living in Canada with her Chinese mother. Her father Jiang Kai left to Hong Kong few years back and eventually committed suicide. The lives of the mother and Marie, are interrupted when a young Chinese girl, named Ai-Ming seeks refuge in their home after fleeing from the massacre in Tiananmen Square. The second thread of narration, told in third person, follows the lives of three friends – composer Sparrow (Ai-Ming's father), violinist Zhuli (Sparrow's niece) and the pianist Kai (Marie's father). As Marie comes to discovers truths about life in revolutionary China and uncovers her father's past, she decides to put together the fragments and understand the complete picture of his life, her legacy and the history of the country where her roots lie.
This was my first book that talked about the history of China, so I was fascinated to learn more about it. The book spans through almost fifty years of political history of China. The cultural revolution that happened in China was horrifying to read about. Thien delicately portrays the emotional struggles of the three musicians who yearn to do what they love but are limited by bans on creative expression. Playing the wrong kind of music can land you behind bars or even get you killed. The passages about 500 pianos being destroyed were heart breaking to read about.
"It was a time of chaos, of bombs and floods, when love songs streamed from the radios and wept down the streets. Music sustained weddings, births, rituals, work, marching, boredom, confrontation and death; music and stories, even in times like these, were a refuge, a passport, everywhere."
Music plays an important role in the narrative. Each of the three musicians get a sizeable chunk in the book with regard to their love for it. Each one reciprocates the pull of music in a different way. The book also talks a lot about silence – "Silence, too, is a kind of music. Silence will last."
There are many strong characters in the book. Personally, I was more keen to read about the second narrative that follows the life of the three friends who love music. Among the characters, Big Mother Knife is a favourite. Although her story is told in flash backs, she stands like a rock, unswerving to face what lies ahead of her. I loved the concept of having a 'Book of Records.' Because of curbs on creative expression, important details about the family and China's history were carefully hand copied and passed through generations. Both Big Mother Knife and Book of Records are significantly symbolic to the plot. While Big Mother Knife stands for the belief that you can survive all the odds that come your way, the Book of Records represent the stories and cultural values we pass on to the next generations. Following the journey of the book was a satisfying one and kept me going in the novel.
However Do Not Say We Have Nothing is not an easy read. I don't say this because of the subject matter. Rather, the writing saturates you after  a few chapters. I found myself constantly putting the book down and picking it up after few days and  read it over many months.
Final Verdict :
An ambitious novel, complex in scope, about a girl's journey into her father's past and the history of the country she hails from. Thien's writing is calm and musical, yet makes you shake your head in utter disbelief at how humanity is affected in a strict regime that restricts one's freedom to creative expression.
Title : Do Not Say We Have Nothing
Author : Madeline Thien
Publisher : Granta Books
Published : 2016
Language : English
Pages : 473
Rating : 3.5/5
Disclaimer : Much thanks to Granta for a copy of the book. All opinions are my own.
Did you read this book? What are your opinions?
Share this post
[easy-social-share buttons="facebook,twitter,google,pinterest" style="icon" template="grey-circles-retina" twitter_user="thebooksatchel"]