A Must-Read Dystopian Books Checklist for 2016
9th November, 2016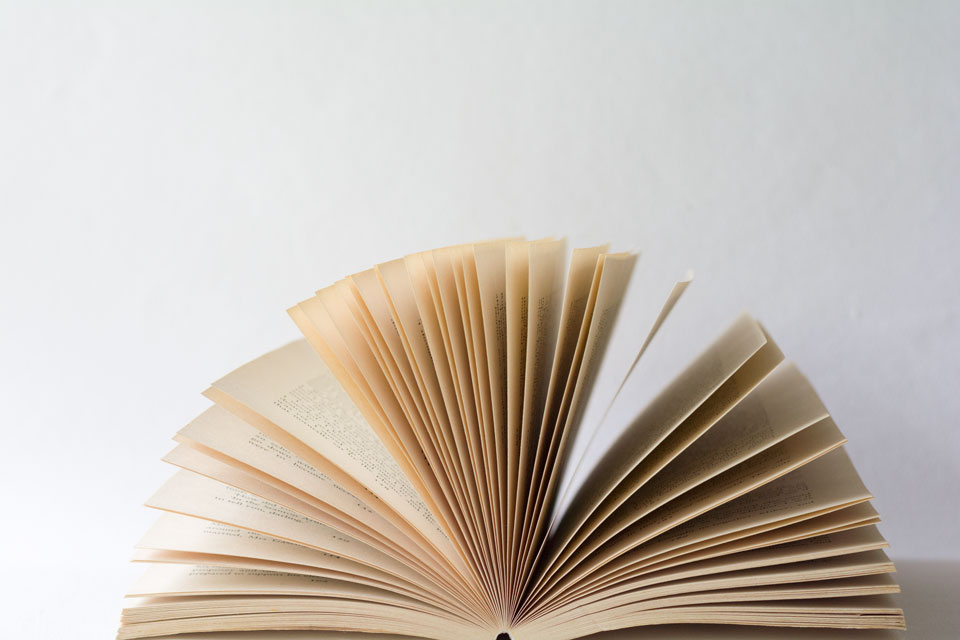 This year was a happening one with regard to world politics. Though the main focus has been on US elections and Brexit, tumultuous ripples have been appearing in many other countries such as India and Philippines, to name a few. There is a fog of fear that has enveloped the world in 2016, and somehow it doesn't seem to be clearing. Neither is the fear that has erupted inconsequential.
Maybe we need books to escape from the reality that is around us. Or maybe not. Maybe we need them to open our eyes. Maybe we need them to look around, think and examine what the future holds. Here are a few dystopian novels, some of which seem which seem scary enough to be a distant actuality. This list of books might hurt, but truth hurts!
Some of these books may fit in more than one genre. All books are linked to their GoodReads pages for further reading.
1. 1984 by George Orwell
1984 is synonymous with tyrannical governments and fascism. We owe phrases like '1984 era', 'Big Brother' and 'Big Brother is watching' to George Orwell. The book has a theme of oppressive surveillance and how fear is used to manipulate the people by manipulating the truth and curbing freedom of press. Reality is fast approaching this dystopian world.
What is even more scary? The present day intrusion into the private lives of the general public goes unheeded and are accepted as a part of life.
2. FAHRENHEIT 451 by Ray Bradbury
Guy Montag is a fireman whose duty is to burn the books that are forbidden. It is a brilliant take on how to make the public capitulate to an oppressive reign. Those who conform to the 'norms' set by the oppressors are rewarded. Guy transforms from soldier of the state to an independent free thinker, co-existing with ex-book lovers, which puts his life in danger.
3. THE HANDMAID'S TALE by Margaret Atwood
This story is frightening because of how realistic the evolution of the nation of Gilead is. Offred is a maid during a time when the number of fertile women in the world is dwindling. From a normal life as a working woman with a happy family, she is thrown into a world where women can't read, wear make up or have bank accounts. What's more – every month she waits and prays that the Commandt makes her pregnant so that she can bear a baby for the him and his wife. Also shown is the stark contrast between women in different social circles (eg : the Commandt's wife and Offred)
4. THE IRON HEEL by Jack London
This book chronicles the rise of an oligarchy of robber barons in America who force the middle classes under its thumb. The oligarchs gain hold of the economic and political mantle of the country. Revolution breaks out and the Oligarchs resolve to crush the resistance under their 'Iron Heel'.
5. THE CHRYSALIDS by John Wyndham
In this post-apocalypse world a holocaust has caused wide spread mutations among all life forms, and mutations of any kind are regarded as blasphemies – which means an extra toe implies that you are not in "the true image of God and hateful in the sight of God" and it can cause you to be executed.  The story talks of mental mutations as well, like telepathy, which isn't physically visible but seen as a threat. The book is metaphorical about the plight of minorities.
6. BRAVE NEW WORLD by Aldous Huxley
A dystopian world where identical human embryos are produced. During the gestation period the embryos travel in bottles along a conveyor belt through a factory like building, and are conditioned to belong to one of five castes: Alpha, Beta, Gamma, Delta, or Epsilon. The Alpha embryos are destined to become the leaders and thinkers of the World State. Each of the succeeding castes is conditioned to be slightly less physically and intellectually impressive. The Epsilons, stunted and stupefied by oxygen deprivation and chemical treatments, are destined to perform menial labor. A chilling read where 'divide and rule' policy survives.
7. THE QUEUE by Basma Abdel Aziz
Set in modern day Egypt, a centralized authority known as 'the Gate' is in power. Citizens are required to obtain permission from the Gate in order to take care of even the most basic of their daily affairs. The book is a mockery of the health care services that are promised by different countries. It gives a glimpse of a totalitarian regime that manipulates its citizens, yet doesn't provide supporters with what they truly deserve. The Queue pricks you with a choice between duty and moral conscience.
8. THE HUNGER GAMES by Suzanne Collins
The nation of  Panem is a country that consists of a wealthy Capitol region surrounded by 12 poorer districts. As a reminder of the power exercised by the Capitol, each district must yield two candidates to participate in the games. The 'tributes' are chosen during the annual Reaping and are forced to fight to the death, leaving only one survivor to claim victory. You can take the easy way out and watch the movies, which are eerily fear-inducing.
9. BATTLE ROYALE by Koushun Takami
This book, translated by Yuji Oniki, has been compared with The Hunger Games for similarities in plot. A class of junior high school students is taken to a deserted island where, as part of a ruthless authoritarian program. They are provided arms and forced to kill one another until only one survivor is left standing, Placing junior high students in a do or die situation, the reader gets an emotional look at betrayal, loyalty, and desperation for survival.
10. THE FLAME ALPHABET by Ben Marcus
In this book, an epidemic has struck the Jewish communities. The voice of children is lethal, so many abandon their loved ones and seek shelter. The book is symbolic of a rebellion against language and shunning of the voiceless. The Flame Alphabet makes the reader ponder what is left of civilization when we lose the ability to communicate with those we love and how toxic language really is?
Well, these are just books that were born in the minds of writers with an imagination. It is our duty that they remain 'just stories' and not a reality that the future generations have to live with. It is in our power to sculpt a beautiful world. And it will be possible, as long as we have hope.
On an end note, Dr. Martin Luther King Jr's quote seems apt :
"We must accept finite disappointment but must never lose infinite hope"
Have you read any of these? Feel free to add more to the list.
Share this post
[easy-social-share buttons="facebook,twitter,google,pinterest,tumblr" counters="1″ counter_pos="topm" total_counter_pos="right" style="icon" template="grey-circles-retina" twitter_user="thebooksatchel"]