The Mothers by Brit Bennett – Scandals in Small- town America
28th February, 2017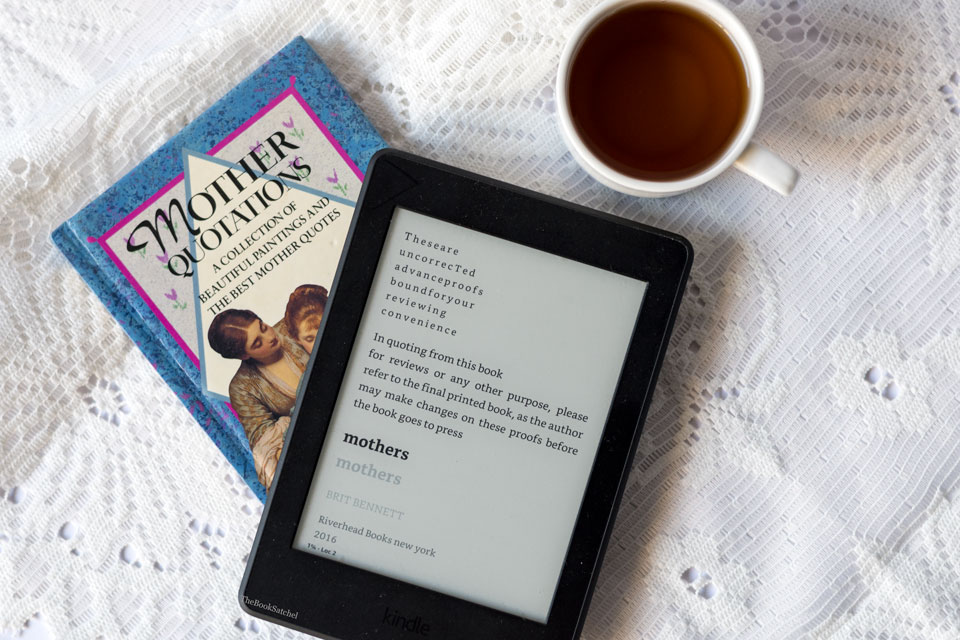 A coming of age story of three friends and how their choices shake the very foundation on which the friendship is based on.
In Brief
The Mothers, set in California, is Brit Bennett's debut. Nadia is a seventeen year-old living with her father after her mother's suicide.  Even though her father is a loved man at church for his helping mentality, he and Nadia have a strained relationship. Nadia starts secretly dating the preacher's son, an older guy named Luke and ends up getting pregnant. Nadia also befriends Aubrey, who becomes her best friend. Nadia is academically oriented and leaves the town full of bad memories to earn her place in the world. The pregnancy and the abortion haunt Nadia and Luke throughout their lives even after they part ways. Soon enough, Aubrey comes into Luke's life, unaware of his history with her best friend. And then, Nadia decides to come back to town.
The Good
The character sketch is very detailed and realistic. Brit goes through the thought process of each character (except the protagonist Nadia which I will talk about in the next section). My favourite one was Aubrey, so honest and naive, throughout the read. I loved the banter of the elderly ladies in the Upper Room at the church where Luke's father is a pastor and Nadia's father is a member. These are women who serve on committees and pray collectively about prayer requests. They seem so real and an utter delight to read about as they form their own guesses about the lives of the church members. Having these ladies is the strongest highlight of the novel. They complete the suffocating atmosphere of a conservative church in small town America. I love how Bennett has put forward strong messages like the place of women in society, judgemental eyes of the church, guilt and shame over one's actions. The book gets emotional at several places and Brit handles heart breaking scenes  such as the time when Nadia's dad finds out about his daughter's abortion many years later, or the one where Luke does not come to the clinic to pick the teenager Nadia, with ease.
The Bad
Even though the character sketch was amazingly done, I did not like the protagonist at all, nor could I connect with her. Throughout the read I felt the author is trying to gain sympathy for Nadia; but she keeps repeating mistakes like a pattern. At some plot developments, I felt myself screaming at Nadia "How could you" for the way she is indirectly treating her best friend Aubrey and how she is basically cheating everyone around herself and still putting up a straight face.
For me, the book read like a TV drama with complicated relationships and cliché twists rather than a book because poor choices seem to repeat themselves throughout the narrative. You do expect people in their 20's to be more responsible than repeat the same things they did as teenagers.
As for the ending, it did not feel right. It felt like a forced happy ending. I don't think the three friends, Nadia, Luke and Aubrey could have behaved that way after what they have gone through.
Final Verdict :
I liked Brit Bennet's writing and that explains the final rating I gave for the novel. She is a writer with a lot of potential. The book did not work for me, or rather I felt it was over hyped, is because I could not connect to the characters as a reader. I vouch for the book being a very impressive debut even though I had some problems with the read. If you like a book with complicated relationships, poor choices and broken families, the book will interest you.
Title : The Mothers
Author : Brit Bennett
Publisher : Riverhead books
Published : 2016
Language : English
Rating : 3/5
Much thanks to Riverhead Books for a proof copy. All opinions are my own.
Did you love The Mothers? Or did you feel it was hyped?
Share this post
[easy-social-share buttons="facebook,twitter,google,pinterest" style="icon" template="grey-circles-retina" twitter_user="thebooksatchel"]