The Men's Club by Leonard Michaels – When Men Talk
18th March, 2017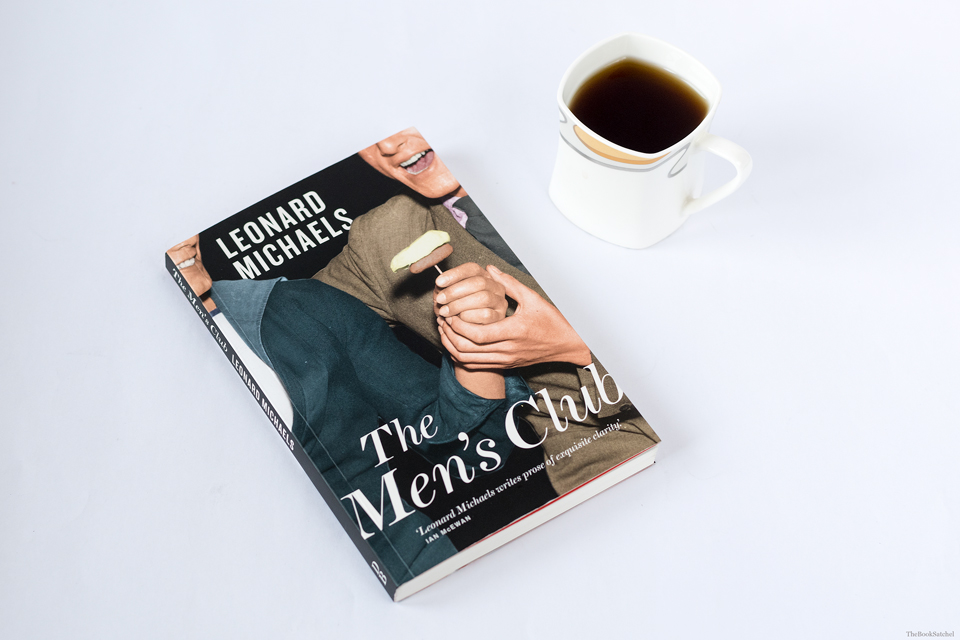 Seven men get together and talk. Yes, that's right. They talk for a whole night, slowly peeling off their masks and revealing their true selves.
Review
"Women wanted to talk about anger, identity and politics"
The first sentence sucked me into the story. What can men possibly want to talk about? The term 'talking' is often associated with females, both in a good and bad way.
The Men's club is set in 1970s in a suburban home in Berkeley, California. Seven men  get together in a room that "seemed an odd place for this business – all the plants, colours, artwork. It burst on every side with cries for attention, excitations, a maniacal fear of boredom," to form a men's club. None of them know what the club is going to be about. The men in the circle are friends and strangers to some of the others in the circle. As the evening wears on, the men start talking,
Each man has nothing to tell at first. As our narrator says, "To be wretchedly truthful, any social possibility unrelated to wife, kids, house and work felt like adultery. Not criminal. Not legitimate." One man claims he slept with six hundred women and has photographs of them. Another cannot get over one woman he met in the past. One talks about a woman he still looks for while going shopping and wonders if he will recognize her if he sees her in another outfit because he does not remember her face or know her name. One talks about his friendship with a girl which ultimately suffered from jealousy with his relationships with other girls and how he worked it out with her. One talks about how he confessed his infidelity to his wife and what he did to save the marriage. So on and so forth, as the men get intoxicated, they pour out their deep dark secrets.
I loved the sarcasm in the book. The book says about women, "Deprivation gives you something to fight for, it makes you morally superior, it makes you serious. What was left for men these days? They already had everything." Here are thought provoking ones about marriage, "A marriage bed has benefits. You fart in it and nobody is offended." Or "A marriage…Any little thing makes you angry. I go to the  grocery and forget  to buy coffee. Sheila says there is something fundamentally wrong with my brain. She looks like she wishes I was dead."
What I did not enjoy about the book is how it seemed to fall into a cliché that men look for love elsewhere and they cannot stay loyal to a wife. This felt repetitive and I got a bit bored in those pages.
However, I loved the climax. I did not expect that one coming. And I like how the book ended. I laughed at the end and exclaimed to myself , "Men!" and that sure sums up how good the ending was.
Final Verdict :
I would love to hear a review about the book from a guy's perspective, whether the book is realistic or not. I enjoyed the dark humour and men's viewpoints on loyalty, marriage, love and friendship. The book is just 150 pages long and a quick read.
Title : The Men's Club
Author : Leonard Michaels
Publisher : Daunt Books
Published : 2016 (Originally in 1981)
Language : English
Rating : 3/5
Much thanks to Daunt Books for a copy of the book. All opinions are my own.
Do you like mythological retellings? 
Share this post
[easy-social-share buttons="facebook,twitter,google,pinterest" style="icon" template="grey-circles-retina" twitter_user="thebooksatchel"]