Mariana by Monica Dickens – a Pursuit of Happiness
4th April, 2017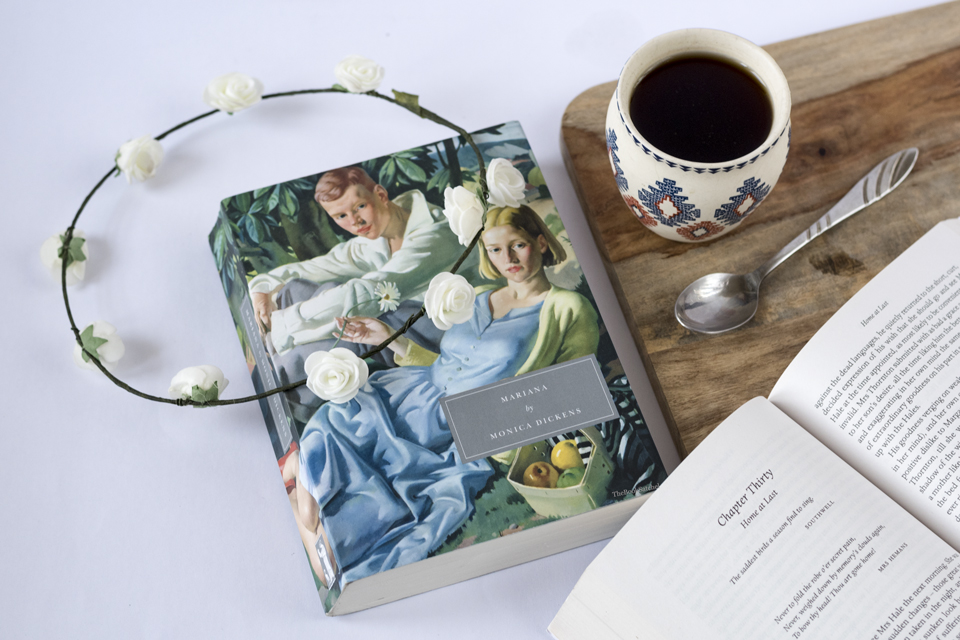 A coming of age story set in England and a pursuit of love and happiness.
Review
My first tryst with Monica Dickens was when I happened to find a copy of One Pair of Hands  and the surname Dickens caught my eye. I remember smiling to myself thinking readers might think that she is related to Charles Dickens, later to get my facts straight that she is indeed the great grand daughter of Charles Dickens. I loved One Pair of Hands (which made it to my list of favourite books of 2016), a semi autobiographical story of the time Monica worked as a cook. It gives an honest and extremely funny portrayal of the life 'upstairs and downstairs' in an English household.
Mariana, my second by Monica Dickens, is a much loved book and perhaps the one she is quite famous for. It is a delightful and charming coming of age novel set in England in 1930s. I was expecting to read the story of Mariana, only to discover that our heroine is named Mary. Monica Dickens alludes to Tennyson's poem, both in the title of her book and at several instances in the novel. Once, Mary has to recite the poem Mariana at drama school. Training in a drama school is a passionate dream she had for herself, until she realizes that she is not best suited for it. On another occasion, Mary waits impatiently in a house at Essex for her husband, anxious and in agony, like Tennyson's Mariana.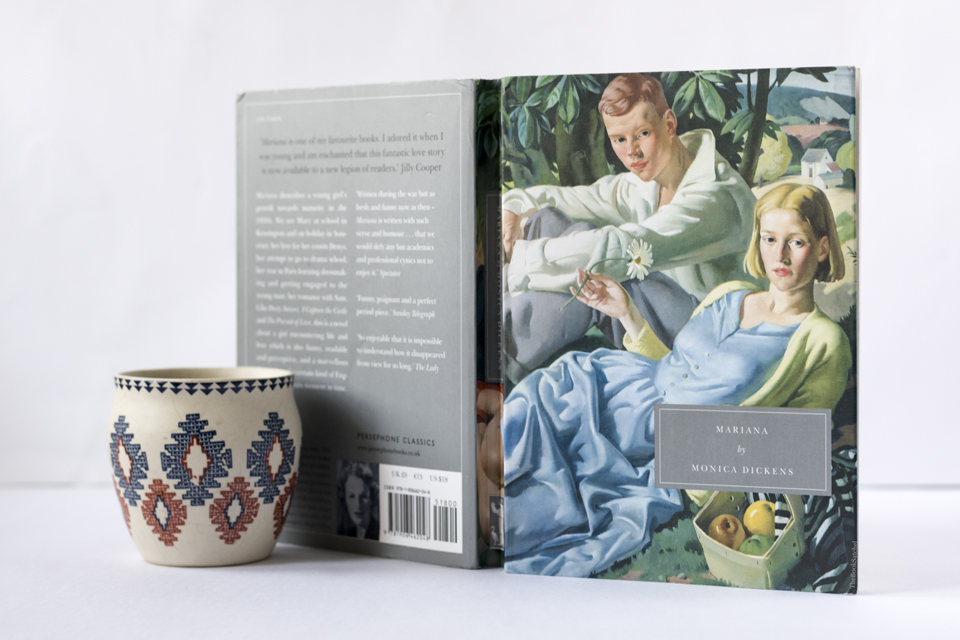 I loved how the writing progresses in the novel. Mary has the innocence of childhood, in her ideals of love and happiness, when we meet her first. She falls in love with her cousin and we smile at her delight of having her first kiss. Every 'first love' predictably ends in a bad way and our heroine tries to forget the marital dreams she had woven in her silly mind and decides to go to drama school.
I enjoyed following Mary's transformation from a naïve child who believes she is engaged to her one true love at the age of twelve, to a young lady eager to bob her hair and be fashionable for the cousin. Later she dives into drama school thinking she will end up being lucky like her uncle and learns the truth about her acting skills the hard way. This was a particularly hilarious episode in the novel. It is when Mary is plucked off to a Parisian life, she understands how much England means to her and she is wiser in making more practical choices. When Mary encounters love the third time, we see her blossoming into a mature lass who meets the guy she can depend on and with whom she wants to spend her life with. Each place that Mary spends time in inculcates in her a strength to face life.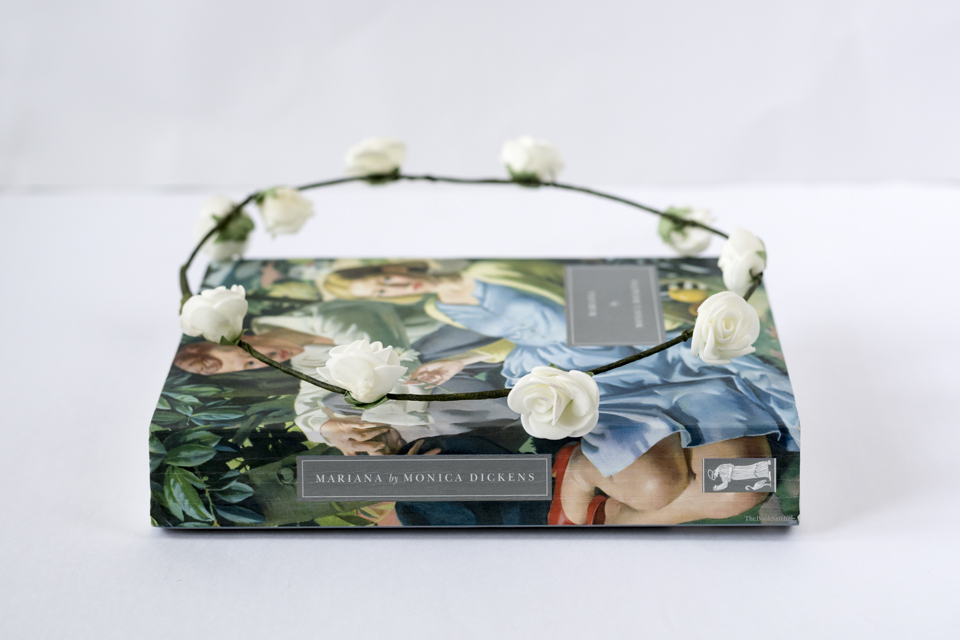 You get a sense of the place as the novel progresses. Charbury, Mary's favourite childhood home, is portrayed as the best place on earth, like a comfort blanket for Mary. She later reflects how different the place seems to her as an adult. However she still recalls Charbury and her life there when she is upset and is often reminded of the place by a familiar smell or nostalgic memories. Paris is exotic, wild and amusing. She gets a man who is head over heels in love with her and wants to marry her. Monica puts on her humour cap when she describes his mother "like a raven decked out in its stolen jewels". But it is when Mary returns to the dreary England after staying in Paris that she feels "…a feeling of damp, fresh security. Everything looked so right and so comfortably unexotic, like a cabbage." When she is back in England, she gets a sense of 'home' that cannot be found anywhere else.
The ending is what makes Mariana so perfect. There is an uncertainty, yet there is a hint of the ending the reader has been praying for, since the first chapter of the book.
Final Verdict :
Mariana is a charming and cosy read. I think it is a perfect book to read before bedtime. The book reminded me a lot of Nancy Mitford's Pursuit of Love and I believe I would have loved Mariana even more if I had read it before that one. Readers who love Dodie Smith's I Capture the Castle and Nancy Mitford's writing would adore the book.
Title : Mariana
Author : Monica Dickens
Publisher : Persephone Books
Published : 2008 (Originally in 1940)
Language : English
Pages : 377
Rating : 3.5/5
Have you read Mariana? Do you enjoy reading Monica Dickens?
Share this post
[easy-social-share buttons="facebook,twitter,google,pinterest" style="icon" template="grey-circles-retina" twitter_user="thebooksatchel"]