Book Review : Light Box by K J Orr
5th December, 2016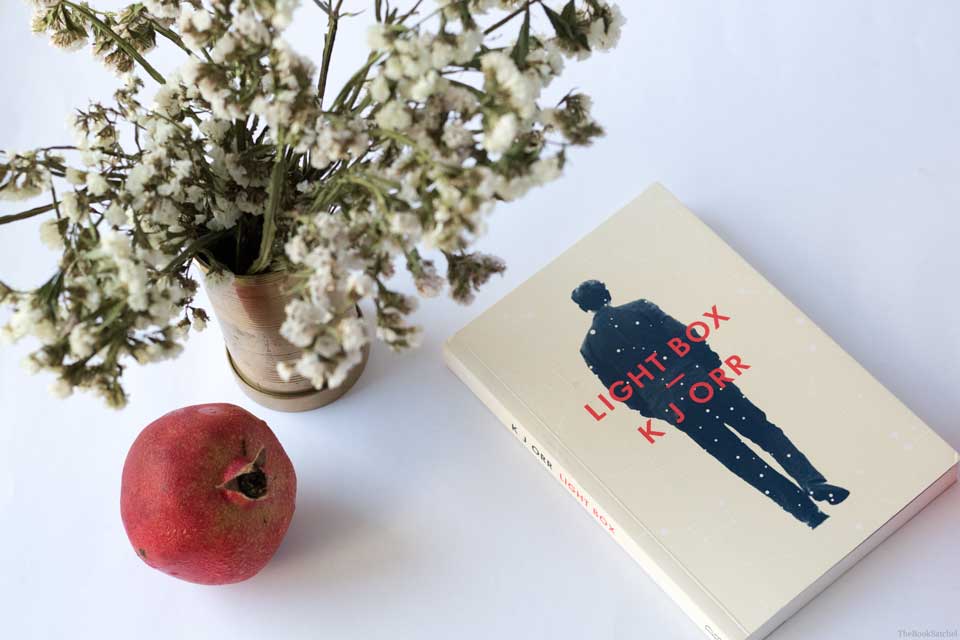 An astronaut struggles to adapt to life back on earth. A man who knew he would go blind one day realises that the day has finally come. A girl recollects the day she had her first periods and the other happenings around her which she has not be able to forget. A man journeys away from a wife in hospital. A couple meet a dying dog on the way.
Review
The Light Box is a collection of eleven short stories that are well grounded in real life. Orr explores her stories through different geographical locations- Siberia, Papua New Guinea, London and New York, all set in a contemporary world. She captures fleeting moments that are important at a personal level in some stories. Sometimes the prose falls into descriptions of  surroundings which inevitably weave the atmosphere of unsaid thoughts looming in the mind of characters.
Theme
There is no unifying theme throughout the book. Light Box explores the way people respond to change. When unpredictability or sometimes a forced change in the routine invades a person's life, he/she has to find means to surpass that wave. It is at this pivotal juncture that Orr builds her stories. Her stories explore the immediate areas around the crucial point and often end with an air of inconclusivity. I found the endings of her novels similar to Amos Oz's short stories – Scenes from Village Life. If endings that end on an indecisive note do not bother you, this will definitely be a good read for you.
Writing
The writing is spare in nature with no flamboyant descriptions. Each sentence is well crafted and the stories are more of an introspective nature. As you delve deeper into the collection the fine line between the reader and character disappears and the reader wonders what he/she would have done under similar circumstances.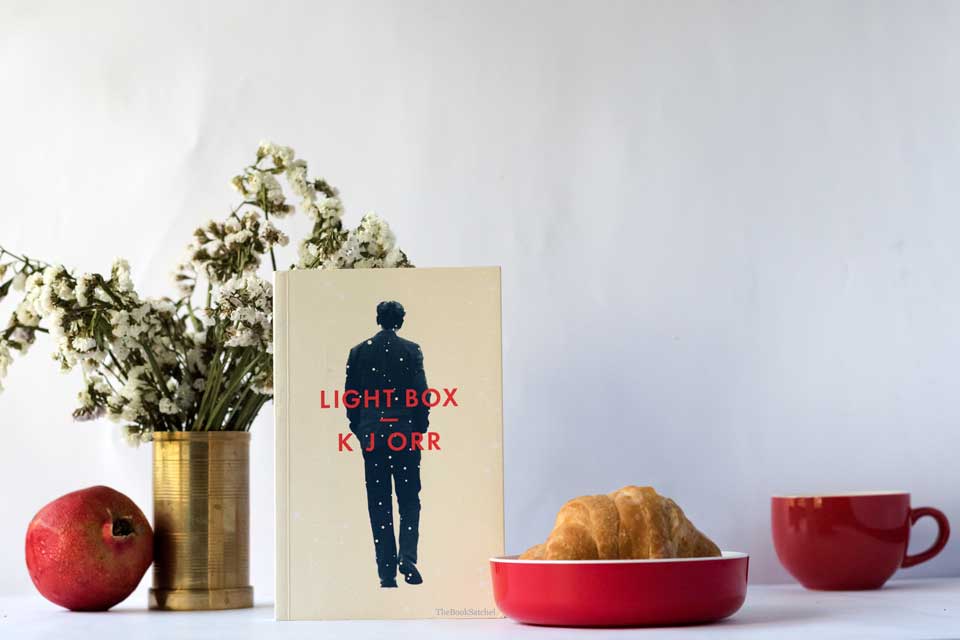 My picks from the Collection
My favourite story in the collection is Disappearances , which won the BBC National Short story Award 2016.  A retired, rich plastic surgeon starts a new habit of spending mornings in a café. He grows to enjoy the company of a local waitress. He enjoys her painting another past for him and plays along because he wants a new story about his life. However, when some ex-clients see him at the café, he fears they might spoil his plan for a new identity.
Blackout  is the story of a boy (two boys actually, one who kills himself) who knows that he would become blind some day. The story begins in a New York eye clinic when he is forty and soon to be blind. He recalls the Manhattan power-cuts and wonders how his life will change afterward. He remembers his mother blindfolding him as a child so that he is ready when he loses his sight.
The title is derived from the story The Human Circadian Pacemaker where a wife buys a light box to help her earth- returned astronaut husband to adjust to regular life. She worries "he'd come back with another man's face". The story shows the gaps that exist in their relationship amplified because of the new situation.
A newly met couple find a dying dog in By the Canal. The man kills it to ease its suffering. And this act affects their relationship.
Still Life is a beautifully written story. A father tries to help his teenage daughter come out of depression. She has started spending all day in bed after giving up college. He reads her fairy tales in bed, perhaps because he feels he can reawaken her child-like enthusiasm. Later he starts reading her engineering manuals, perhaps to gear her up for life.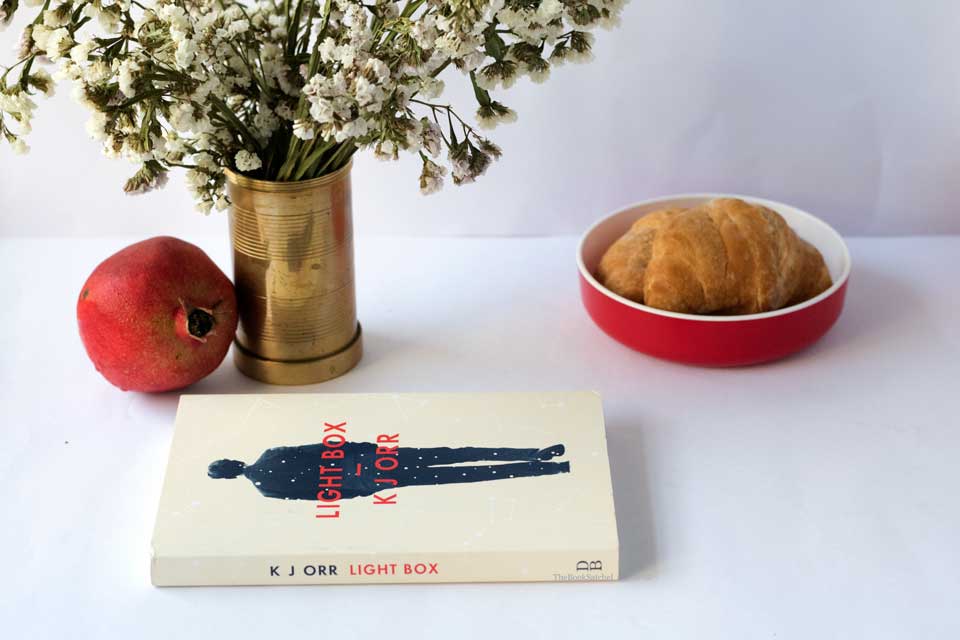 Final Verdict :
You might enjoy the stories if you like atmospheric reads and have no qualms about non-definitive endings. In some of them the reader will get to experience the setting of the story with little progress in plot, making him/her feel like an observer. In others, the reader becomes one with the character in the story and lives the tale. Overall, a good book.
Title : Light Box
Author : K J Orr
Publisher : Daunt Books
Published : 2016
Language : English
Pages : 182
Rating : 3/5
Much thanks to Daunt Books for a copy of the book. All opinions are my own.
Have you read Light Box or any of the stories mentioned? What do you think?
Share this post
[easy-social-share buttons="facebook,twitter,google,pinterest" style="icon" template="grey-circles-retina" twitter_user="thebooksatchel"]
K J Orr was born in London. Her short fiction has been broadcast on BBC Radio 4 and published by the Dublin Review, the White Review, The Sunday Times Magazine,Lighthouse and Comma Press, among others. Light Box is published by Daunt Books.