Fates and Furies by Lauren Groff – Unsettling and Surprising
3rd December, 2016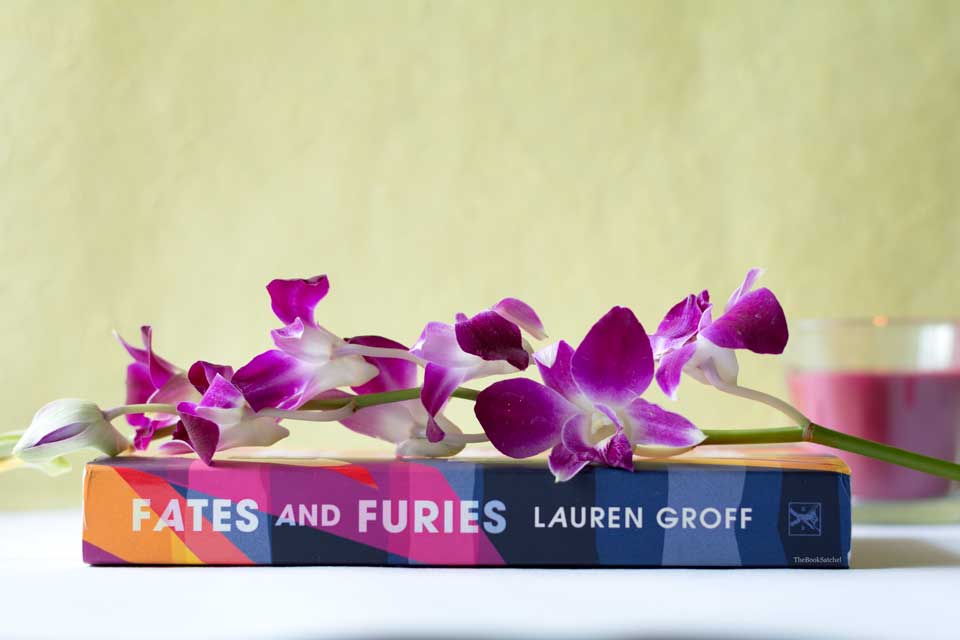 Lotto grows up in a privileged household but he has a difficult childhood. When he meets Mathilde he instantly falls in love. Their relationship is a mystery to their close friends and  family, but Lotto and Mathilde seem to be madly in love even after decades. Fates and Furies tells the story of the love, creative struggle and secrets that bind them together.
Review
Fates and Furies is the story of a marriage. The book is divided into two parts, Fates, that tells the story from Lotto's perspective and Furies, which tells the story of the union from Mathilde's point of view. Groff couldn't have ordered the narration in a better way. In Fates we hear the story of how Lotto and Mathilde fall in love and end up in a hasty marriage. Lotto has big dreams which Mathilde can support him in realizing. In turn, Lotto gives her stability and care: things which she craves for. The couple complement each other and remain physically intimate without breaking apart, much to the surprise of their friends who gamble on how short lived their marriage would be. In the second part of the novel, we hear this story of a happy marriage from the perfect wife that Mathilde was.
Well Fleshed out Characters
A man named Lancelot or "Lotto" struggles to succeed in life. His aunt and his parents believe he is destined to be someone great. Although he comes from a privileged background, Lotto experiences a difficult childhood. He finds solace in several sexual encounters until he meets Mathilde and falls in love. Their love is sudden and intense and he gets married to her, whereby Mathilde is introduced to Lotto's group of close friends and their get-together-parties.
Mathilde, on the other hand, is glamourous but quieter. She doesn't have many (or any) friends and steps into the role of an ideal wife very easily. Although both Lotto and Mathilde had aspirations, it is Lotto who succeeds to become a well known playwright after a failed stint as an actor, his initial career goal. Mathilde supports him financially by taking a job at the art gallery and socially by being the perfect hostess at parties . Lotto describes Mathilde as "She gave up her job years ago to make mine run more smoothly. She loves to cook and clean and edit my work, it makes her happy to do these things."
In addition, Lotto's friends and his family members make appearances for brief intervals in the novel.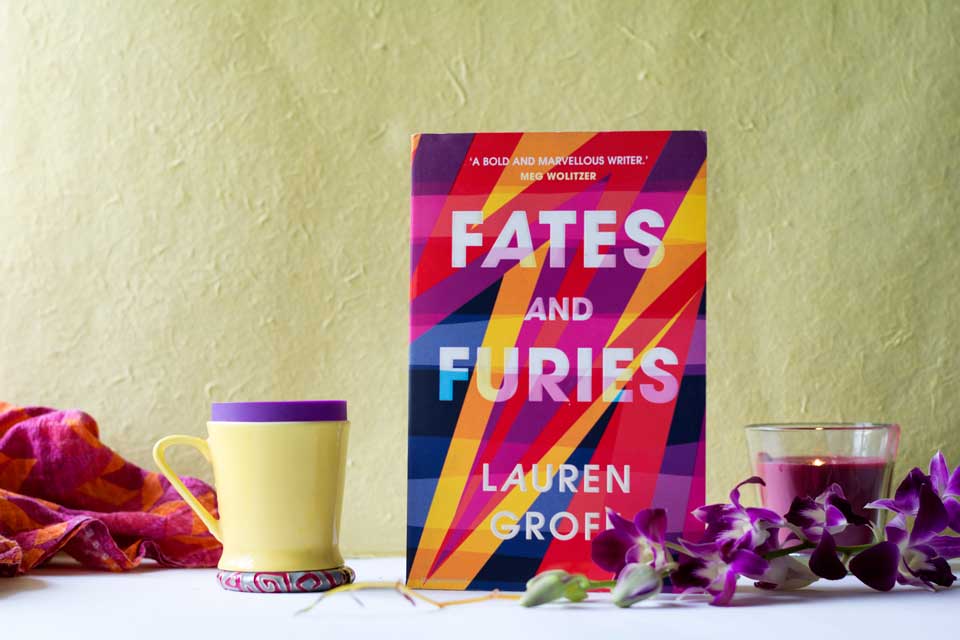 Perspectives
Memory is a strange thing. It modifies itself in the mind of the host as time passes. In Lotto's memory, Mathilde says yes to his proposal instantly and they have sex for the first time. In Mathilde's memory, she says no. Lotto's memories are happier while Mathilde's memories are dominated by her struggle to pay the bills and her sacrifices and misery.
Writing
Long periods of Lotto's life are conveyed through the plays he writes. Mathilde's narrative is much more fragmented and skips around different periods of her life. Lotto's narration has a dream-like voice while Mathilde has a more practical and furious tone to it. I found this change in style of the narratives very refreshing.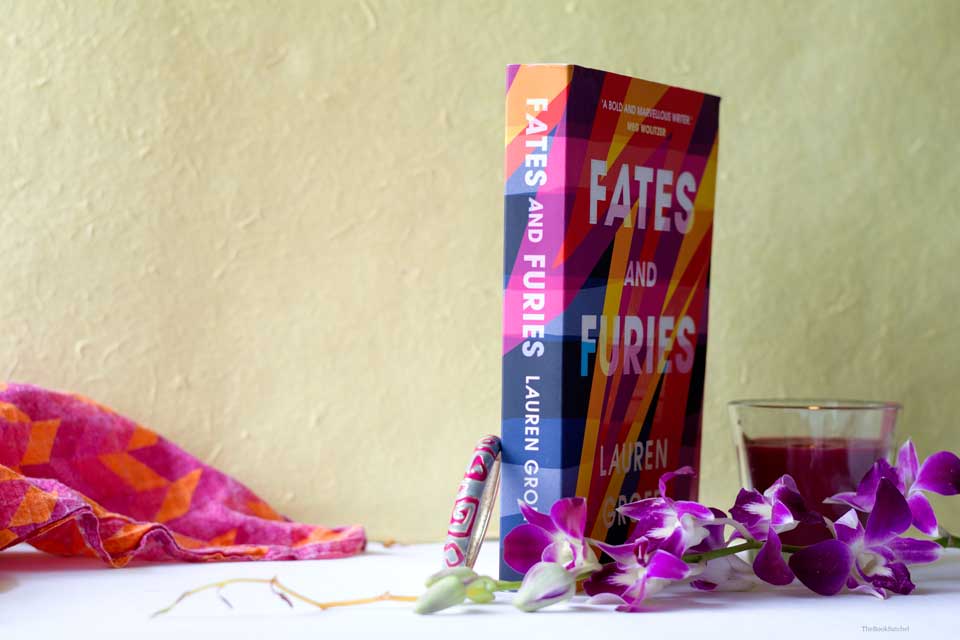 Fates and Furies
The name reminds me of the phrase 'calm before the storm'. That is just what book this is. The POVs of Lotto and Mathilde show the stark asymmetry in their memories of the marriage. You sail through Fates as a passive reader, as someone who sees the marriage from the public eye. Then comes the Furies, that plunges you into an abyss of truths and revelations. The story felt like a thriller in the second part of the novel, very different from the soothing narration in the first part.
Final Verdict :
I loved the read. Even though the language was beautiful, I felt the plot did not pick up during the whole first half of the novel (Fates). I was in for a literary tsunami in the second half (Furies), complete with plot twists, lyrical prose and a thrilling pace. If you pick this read I would urge you to form an opinion only after starting the second half of the novel, in case it doesn't grab you right away.
Chance plays a huge part in the novel. The book says " The gods love to fuck with us". Ultimately the reader is left to reflect on how much of one's life is chiseled by fate and how much by the fury of human mind.
You might be interested in this podcast on Litup Show – Episode 25 : Lauren Groff on Sex, Marriage and Feminism
Title : Fates and Furies
Author : Lauren Groff
Publisher : William Heinemann
Published : 2015
Language : English
Pages : 400
Rating : 4/5
Have you read any books by Lauren Groff? If you have read the book, did you like the difference in style of writing between the first and second halves?
Share this post
[easy-social-share buttons="facebook,twitter,google,pinterest" style="icon" template="grey-circles-retina" twitter_user="thebooksatchel"]