Effi Briest by Theodor Fontane – A Child Bride and her Marriage
19th June, 2017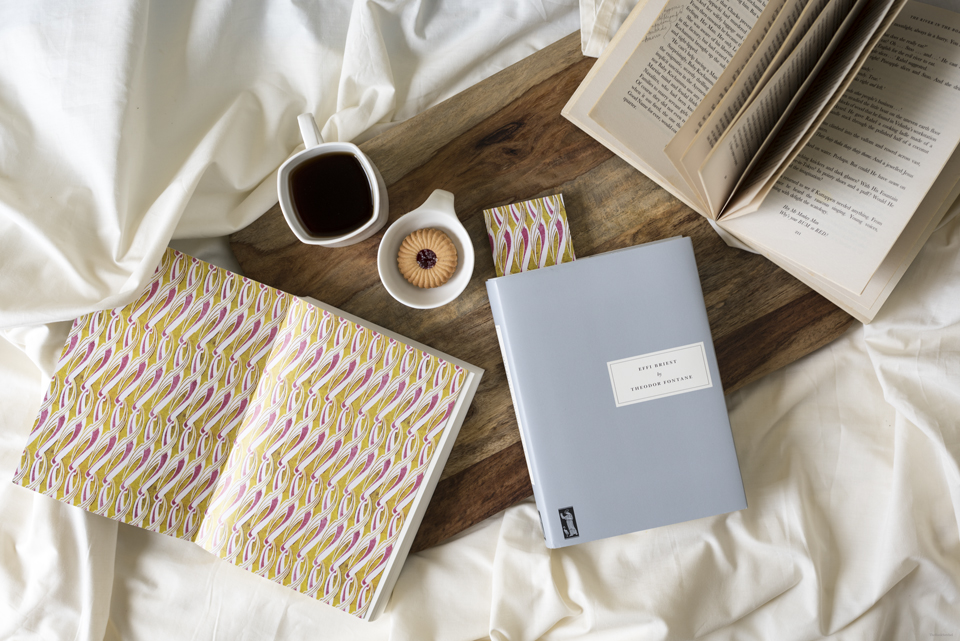 A young girl gets married to a much older man and she tries to be happy in the marriage.
Review
As the novel opens up we see our lively, bubbly seventeen year old heroine, the eponymous Effi, playing with her friends. She is telling them the story of an old suitor of her mother's who was turned down as he was not rich enough (nor in a highly respectable post). When she gets home she is given the news that the same suitor is now a civil servant in a prominent position and has asked her hand in marriage. Effi agrees to marry the middle aged Instetten and she justifies her decision to her friends who worry whether she is making a wrong one saying, "You don't understand, Hertha. Every man's the right one. Of course he has to belong to the nobility, have a position and be presentable".
However, the child-bride is extremely bored even before the actual marriage ceremony. Instetten's letters give her information, not love. The honeymoon trip is spent in museums that Effi has no interest in but something she gladly obliges. Their new house on the Baltic coast, has a haunted vibe, which scares the new bride. Soon she bears a child, but it does not seem to improve the situation in any way. Her new friendship with a dashing but cynical womanizer, Major Crampas, becomes something more than that. She desperately tries to have a fresh start by reclaiming her marriage, but fails in the process.
Fontane is a master of character sketches. He carves out Effi exactly the way she is- naïve and eager to settle down as a prominent lady in the circles. She might come off as a girl with a shallow mind, but actually she is just eager to have money, nice clothes and be a lady (or rather play-a-lady) before her friends. She believes love is something that would take root after marriage to a man with good prospects, much like the example her parents have set forth.
However when she is actually living the life she yearned for before her marriage, she is bored, realizes that her husband is "kind and good, but certainly no lover"and craves for friendship in the otherwise desolate neighbourhood. She does not find a good friend in the other wives and ends up finding a companion in her maid, Roswaita. Instetten is the calm husband (reminded me of Karenin of Tolstoy's Anna Karenina) whose aim in life is to climb up the professional ladder. He says, "I have no choice, I am in government service". He provides Effi with all the lavish necessities, but forgets that some things like expressing love and devoting time cannot be replaced. The age difference between the two does take a toll in the relationship as well. Effi does not love Crampas at any point; she knows what he is; but her age, her loneliness and suffocation drives her into his arms. But Effi is keen to save her marriage rather than be lead away from it.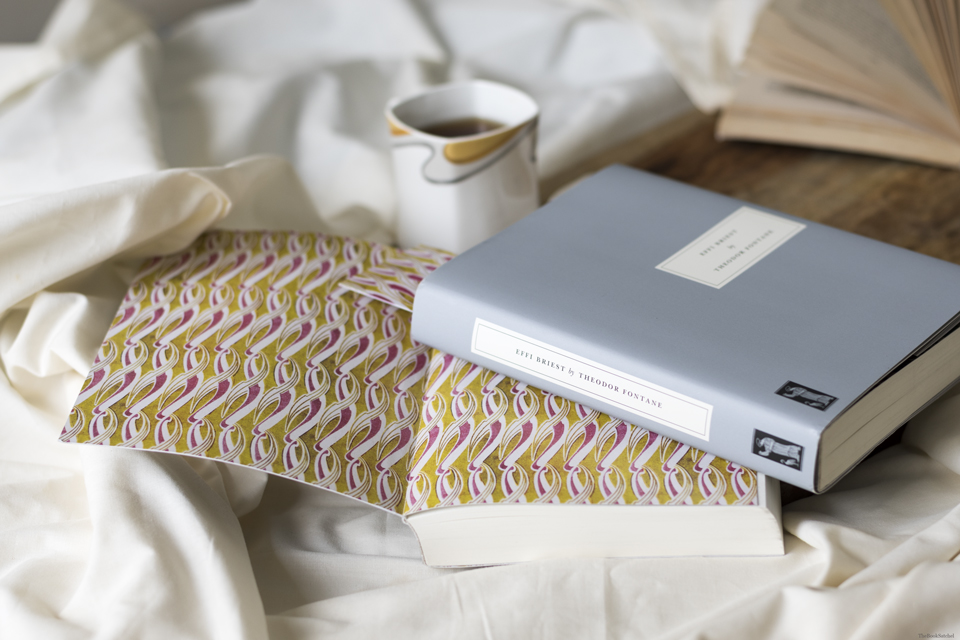 The setting of the first house where Effi and Instetten stay is wonderfully done. The atmosphere is synonymous with how lonely Effi feels in the big house. She is still a child, but is suddenly raised to the position of a lady. The house makes her feel scared and uncomfortable; all of the fears that she keeps to herself. She longs for friendship, has frequent nightmares and spends her nights listening to the curtains swaying upstairs (or the ghost of a Chinaman) that give a eerie vibe to the whole house. Instetten does not console her but rather dismisses her fears which show a starking contrast between Effi's needs and what she gets.
Fontane's writing brings out how evocative the meetings between the characters in the book are. When Effi meets her daughter after many years of being cast off from her husband's house, we realise that some relationships can never be mended. However some friendships, like the one between Effi and Roswaita, remain and it is almost as if only the maid saw her for what she truly was.
There is a strong commentary of the social standing of women during the time period. When Effi's affair comes to light, her parents are more concerned about their place in society than to receive the daughter back into the house. Effi herself retreats to a life of seclusion with her trusted maid and only friend; to be joined later by Instetten's dog, Rollo, who had always given her company on her lonely days at the first house.
Though I really enjoyed the book, I felt the tones in the book undergo drastic changes. I was completely immersed in the first hundred pages when the young Effi is made to stay in the house in the rural countryside with nothing much to do. She hears sounds and I was almost expecting a 'madwoman upstairs'. And then the novel changes abruptly from the Jane-Eye like tone to a calmer tone. After that we encounter a duel, which I was not convinced that a calm and sane man as Instetten would have indulged in, even if he came to know of his wife's affair. Perhaps the author wished to show the changes in Effi's life through the different tones but I felt the tones did not blend well as a whole. I was also bothered by the fact that Effi dies in the end of the novel, which seemed a bit forced. It reminded me of Gaskell's Ruth written during the same time period and seemed to convey that a fallen woman cannot have any other ending than death and maybe redemption through that. Effi's parents reconcile with her and accept her back into the house only when her health rapidly fails. Effi has a sad end indeed with her psychological burdens worsening her failing health. This made me wonder if her parents or anyone else would have heard her side and at least given a shoulder to cry on, if not forgive the mistake she has committed, would she have lived?
On a lighter note, what is with women in novels keeping letters from lovers in secret drawers? Why do they not destroy them? This novel too, like A Game of Hide and Seek by Elizabeth Taylor and Madame Bovary by Gustave Flaubert, sheds light on the affair through such letters.
Final Verdict :
This was a wonderful novel, overall. I laughed and empathized with Effi. I secretly prayed that she should have a happy ending because so many things were out of her control. This novel will stay in my mind for a long time as will the unfortunate, Effi.
Title : Effi Briest
Author : Theodor Fontane ; Translator : Walter Wallich from the German
Publisher : Persephone Books
Published : 2017 (Originally 1894)
Language : English
Pages : 314
Rating : 3.5/5
Disclaimer : Much thanks to Persephone Books for a copy of the book. All opinions are my own
Have you read Effi Briest? What are your thoughts?