Dorothy Whipple's debut Young Anne is a Promising Novel
3rd June, 2018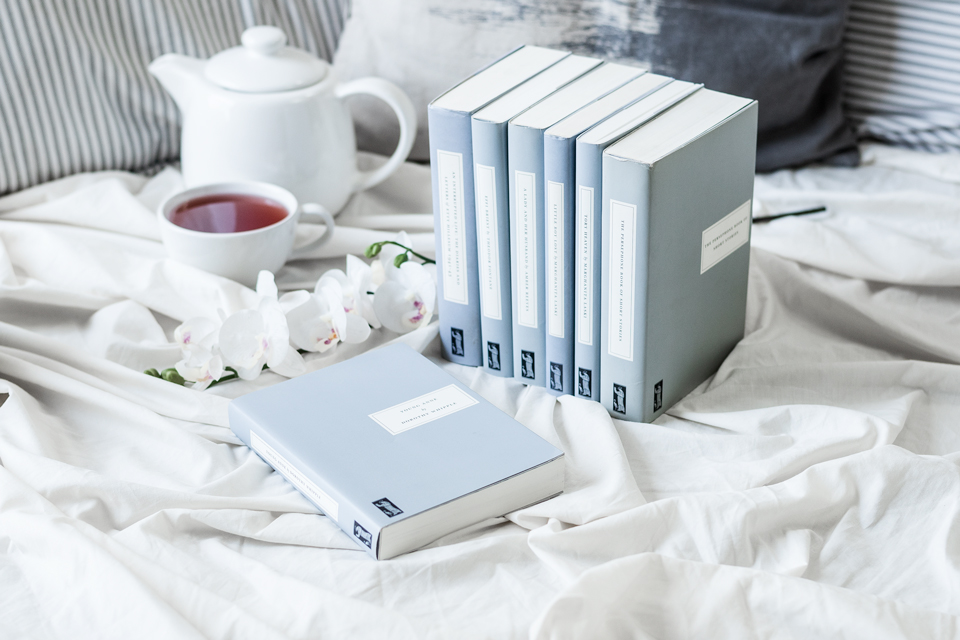 I would always be thankful to Persephone books (and to my friend Michelle @bookmusings) for introducing me to the wonderful writer, Dorothy Whipple. I was swept off my feet with her Someone at a distance that revolves around a marriage being torn apart by the entry of a French woman. I loved it so much that it is one of the 'Books that crashed on me like a tidal wave.' I remember having one of the longest book hangovers after reading the novel. Undoubtedly, I was thrilled to read her debut, Young Anne, which was republished recently.
In brief
Young Anne follows the life of Anne Pritchard from a young girl of five to a grown woman in her early twenties. We see all aspects of growing up – family, school, first love, first job and marriage. There is no suspense, no big surprises; just an ordinary life of a young girl and the circumstances that she endures.
Love
Love is a major theme in the novel – young love, unrequited love, love after marriage, love outside of marriage. Whipple delicately dissects all the different forms of love. The book is almost autobiographical with fictional sub plots which further deepened my interest in the book. I found a strong resemblance in the plot to Elizabeth Taylors, A Game of Hide and Seek, one of my all time favourite books. In spite of the similarity, the books are vastly different from one another. While Taylor offers an emotional tale of two lovers suffocated by their love, Whipple presents a simpler tale of a young girl and her indecisiveness when it comes to love.
Love
The novel definitely shows signs of being a debut. This novel and characters aren't as well fleshed as the ones in Someone at a distance. I was a tad disappointed with the sketch of George, Anne's first love, as I felt we needed to know him as a character in more depth when he reappears in the life of the married Anne. However, I loved Anne for how flawed she is. Being brought up with parents with whom she wasn't very close to, she finds a friend and companion in the maid, Emily. Sometimes she ponders on why tasks like folding laundry are limited to her and not to her brothers, pale signs of a feminist awakening. We love Anne at her finest, get pangs of a motherly disappointment when she is naïve; but throughout the novel we find ourselves rooting for the best to befall Anne.
Final Verdict :
Whipple's magic lies in her simple writing about life taut with the emotional complexities of her characters. I loved Young Anne. But Someone at a distance remains my favourite, which I found to be 'a heart wrenching tale of choices, a marriage and two women'. I am looking forward to devouring the other novels by Whipple now that all her books are republished by Persephone. Whipple is every reader's delight.
Title : Young Anne
Author : Dorothy Whipple
Publisher : Persephone
Publication: 2017 (originally 1927)
Language : English
Pages : 292
Rating : 4/5
Disclaimer : Much thanks to Persephone for a copy of the book. All opinions are my own.
Have you read any books by Dorothy Whipple? (Please do if you haven't)