Book Review : The Demon Hunter of Chottanikkara by S. V. Sujatha
27th July, 2017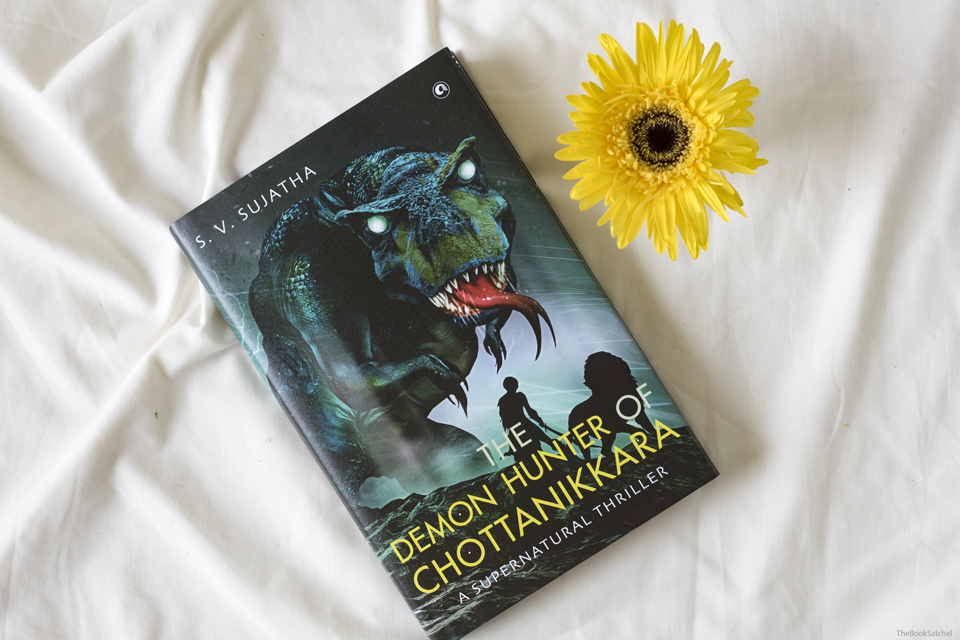 A girl and her lion hunts demons to keep the village a safe and happy place.
In Brief
In the village of Chottanikkara, Kerala, lives Devi whose mission in life is to slay demons. She hunts for them with her companion, a lion named Ugra, and kills them mercilessly. When a new demon frequents the village and stays unharmed by Devi's counter strikes, she gets curious. Thus she discovers the history of the village as well as her own which might force her to sacrifice more than she ever thought she would need to.
The Good
The words 'Chottanikkara' and 'demon-hunter' grabbed my attention. I have not read a fantasy book set in Kerala and what could be better than the fact that the demon hunter is a young girl? Also, her companion is a lion! (Yes!) This was an excellent setting for a fantasy read. It was refreshing to note that the other females in the book (Meenamma, Ela, Miricha) are equally empowered and stand their ground. They are keen on defending themselves and improving their skills, be it hunting or farming. I loved that there is no clichéd love interest in the book and the whole story is led by one badass heroine.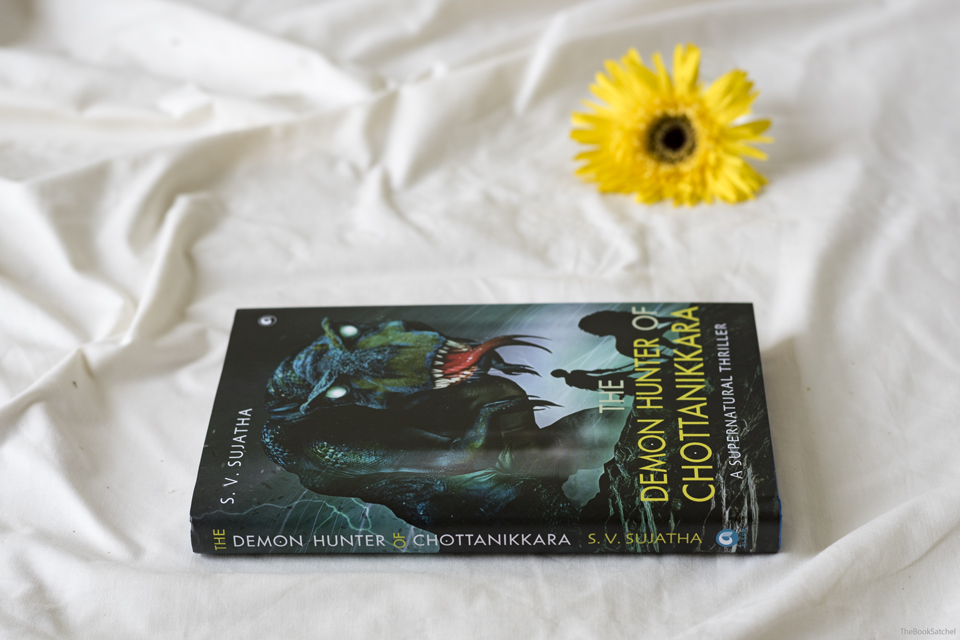 The Bad
I was grossly disappointed for almost seventy or so pages that I was contemplating not reading further. The pace was slow and did not grab my attention. It seemed dull to read a praise list of the things Devi had accomplished rather than the beginning to a story.
Another big problem I had with the book was that different words from different languages (of India) were used intermittently. Being set in Chottanikkara, I was expecting Malayalam words to be used in the book. But the book mixes Malayalam and Tamil words into the story that irked me. For example, marubhoomi (Malayalam), pei (Tamil), pretha and vriksha (vriksha is Hindi. It should be pretham and vriksham in Malayalam), are few of the words used. I think this might not bother a non-Indian or even a north Indian, but might not sound right to a South Indian.
The book mentions many different kind of ghosts and demons. It was nice if there had been more world building around them. I also wish the cover designer had shown a female on the cover than a silhouette that looks more like a boy. We definitely need books that empower young girls and since the book is about a girl warrior, it only makes sense to put a girl on the cover.
Final Verdict :
After an initial hiccup, the story picked pace and was enjoyable to read. The plot was predictable but charming nevertheless. I feel the novel would be more appreciated by middle graders (I have rated it as a Middle Grade read as well) more than young adults and it would be an inspiring one to read, especially for little girls.
If you are looking for more fantasy reads from India, check out Dark Things by Sukanya Venkatraghavan.
Title : The Demon Hunter of Chottanikkara
Author : S. V. Sujatha
Publisher : Aleph
Publication: 2017
Language : English
Pages : 190
Rating : 3/5
Disclaimer : Much thanks to Aleph for a copy of the book. All opinions are my own.
Have you read fantasy books set in India?