Book Review: The Grownup by Gillian Flynn
20th January, 2016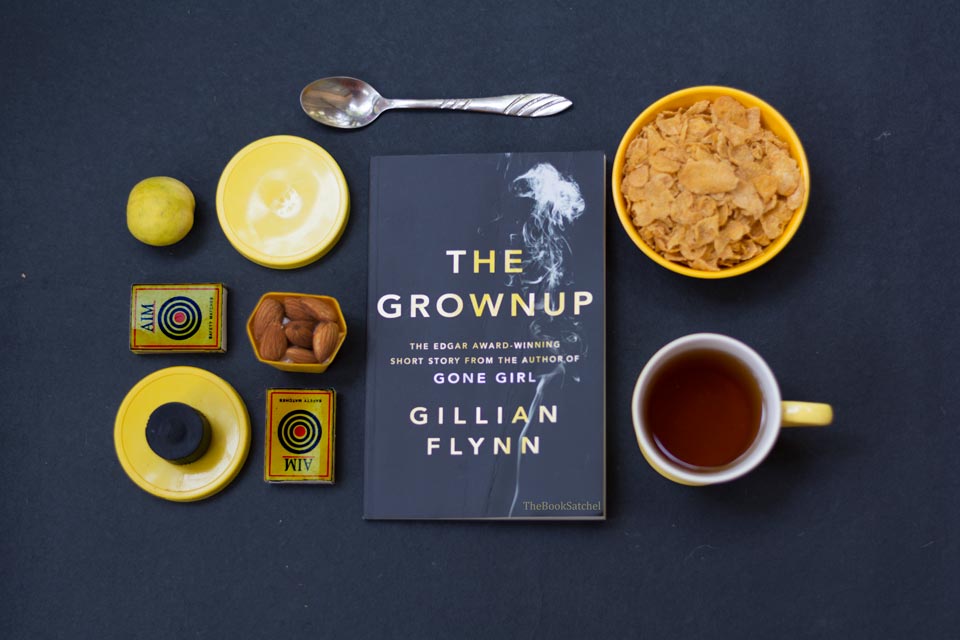 The Grownup is a short story by Gillian Flynn published in the form of a book. It is a hybrid between a thriller and a horror story with amusing plot twists.
Even before we know her name, our narrator bombards us with her routine work schedule that leave her exhausted and force her to look for a second job. The story starts with her complaining that she is too tired working six days a week, eight hours a day. Being the best at the job adds to her workload, she says. So she quits her full time job. She starts working as a as a psychic reader making predictions of the future from her client's attire, mannerisms etc. And at the back end of her psychic reading tent she continues her old job of giving hand jobs (now with a more flexible schedule than 6 days x 8 hours!).
Her business thrives at both ends. She has one special gentleman who visits her often (of course, for the back end service) and lends her books. Thriving businesses add to greed, right? So she agrees to do some cleansing at a haunted Victorian house at the request of a young lady named Susan to rope in a few extra bucks. She dreams big money. Our heroine's life is perfect. Or is it? Bizarre happenings and Susan's creepy (VERY) stepson Miles enter the picture. Are things as simple as they seem to be?
The story bears resemblance to Gillian Flynn's writing style of suspense and a manipulative female lead. The story is fast paced and with each page you ask "Who is the Grown up?". I did not feel the horror said to be embossed in the story, but I was more fascinated by the characters in it. I wish it was a longer book. Nevertheless it is a good read.
The Grownup is a short story that first appeared under a different title, What Do You Do?, in an anthology put together by George R. R Martin.
Title : The Grown Up
Author : Gillian Flynn
Publisher: Orion Books
Published : 2015
Language : English
Pages : 96
Rating : 4/5
Add to your Goodreads shelf
Gillian Schieber Flynn is an American author, screenwriter, comic book writer and former television critic for Entertainment Weekly. Flynn has published three novels named Sharp Objects, Dark Places, and Gone Girl, all of which are thrillers. She adapted The Gone Girl for the screen in the 2014 film of the same name directed by David Fincher. She identifies herself as a feminist and is often criticized for her unflattering female characters.
Share this post
[easy-social-share buttons="facebook,twitter,google,pinterest" style="icon" template="grey-circles-retina" twitter_user="thebooksatchel"]