Book Review: The Collected Works of A. J. Fikry by Gabrielle Zevin
26th November, 2015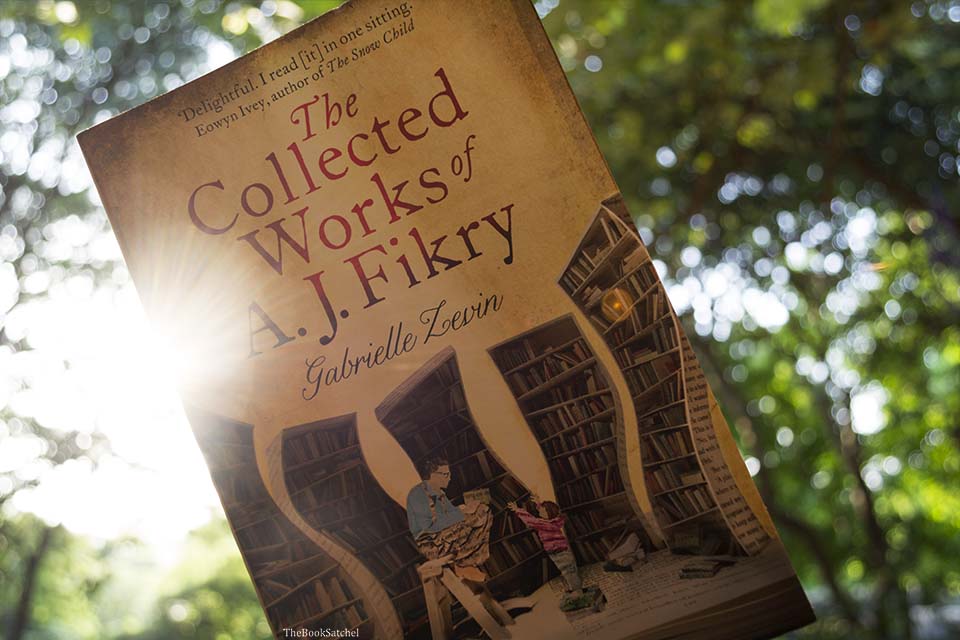 As evident from the title, this novel is all about books – book store owners, publishers, authors, publicists and readers. The story is about a book store owner and the dramatic change he undergoes when he is forced to bring up an abandoned child. As the story unfolds, it reveals the undying love of Fikry towards his dead wife, his fatherly love towards the child, his sister in law, Ismay's love for a husband who takes her for granted, the local police officer's admiration for Ismay and Fikry's blossoming friendship with the beautiful Amelia.
Review:
Also known as The Storied Life of A. J. Fikry (US), this is a book that would appeal to book lovers. A.J. Fikry is a lonely, hard-to-please, irritated widower who runs a book store at Alice Island. One day he finds that his rare copy of Tamerlane is stolen and a few days later a child is abandoned at the bookstore with a note asking Fikry to be her guardian. The story moves on to the changes that come in Fikry's life due to the unprecedented turn of events. The author has managed to portray the different aspects of Fikry's personality and his eccentric behavior in a lucid manner.
"You know everything you need to know about a person from the answer to the question, What is your favorite book? " – The Collected Works of A. J. Fikry
The novel is filled with discussions of contemporary literature which is a joy.  Avid readers will find themselves saying, "Yes, I agree. I hate that author" or "Exactly! That is how a book should be" or pondering on whether e-readers are good or bad. The book gives a glimpse about book related aspects such as ARCs, author events, book launches etc. Each chapter starts with Fikry's thoughts about a short story and I feel you would be able to connect more with the book if you have read that story first. Each character in the book is introduced with his/her relationship with books which can feel dreary at times.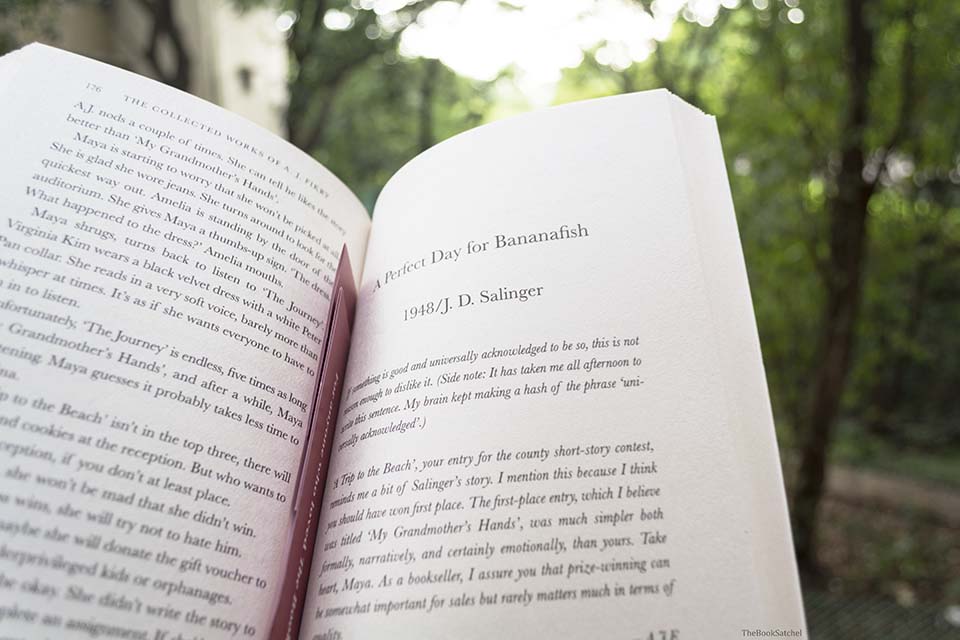 I had very high expectations because of the catchy title, but there were pockets of writing where I wasn't fully convinced about the story. Then again, there were other passages that I enjoyed reading through. I would call this book a light read with a simple story line. I would recommend this book only if you are an ardent book lover, else you might be bored half way through.
"The words you can't find, you borrow.
We read to know we're not alone. We read because we are alone. We read and we are not alone." – The Collected Works of A. J. Fikry
Title : The Collected Works of A. J. Fikry
Author : Gabrielle Zevin
Published : 2014
Language : English
Pages : 256
Rating : 3/5
Gabrielle Zevin is the New York Times Best Selling author of eight novels including The Storied Life of A.J. Fikry (2014), The Hole We're In (2010), All These Things I've Done (2011), Because It Is My Blood (2012), and In the Age of Love and Chocolate (2013). Her books have been translated into over thirty languages. The Storied Life of A.J. Fikry has spent over four months on the New York Times Best Seller List. Zevin is a graduate of Harvard University. She lives in Los Angeles.
Share this post
[easy-social-share buttons="facebook,twitter,google,pinterest" style="icon" template="grey-circles-retina" twitter_user="thebooksatchel"]