Book Review: Oranges are Not the Only Fruit by Jeanette Winterson
4th May, 2016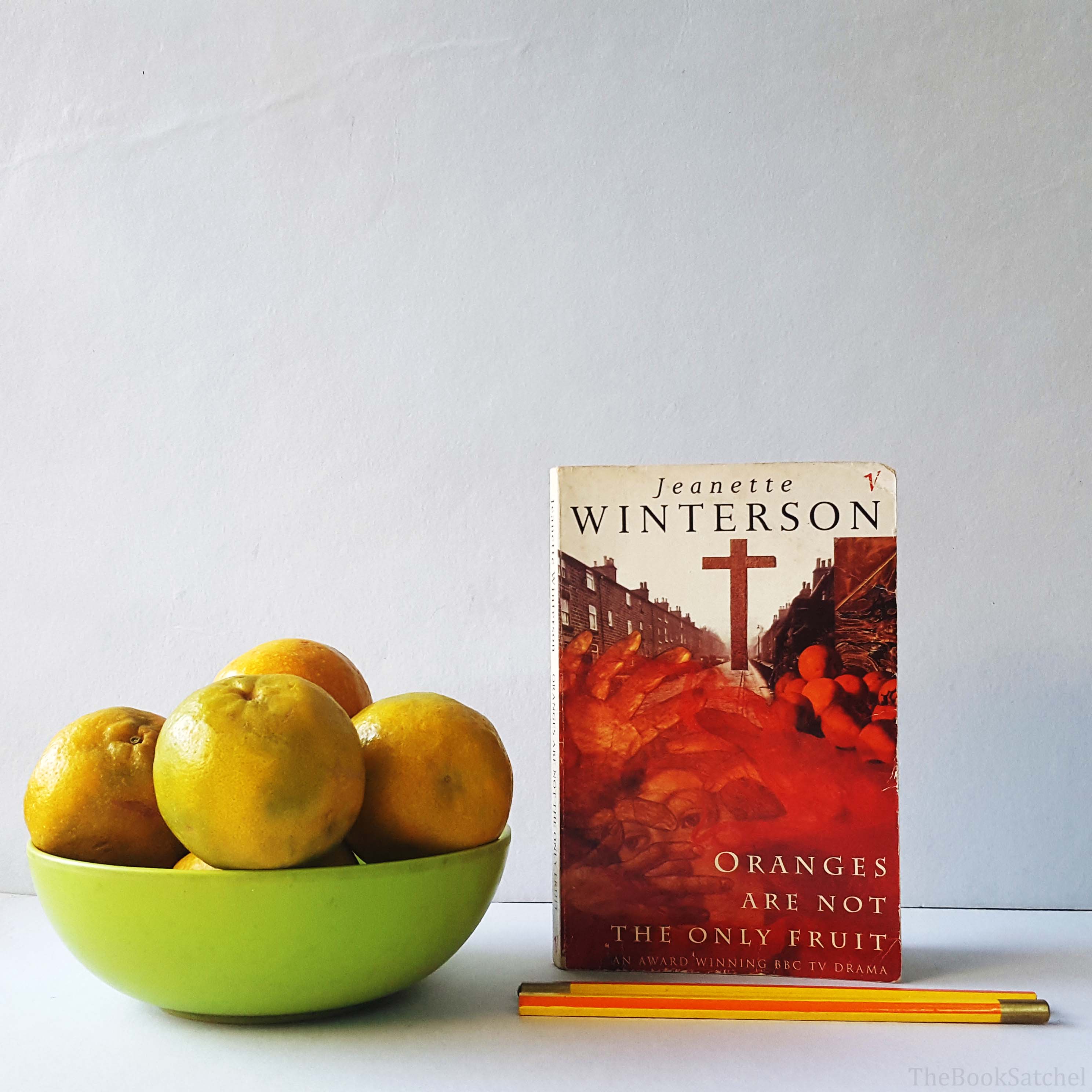 Jeanette, the protagonist of Oranges Are Not the Only Fruit and the author's namesake, pens down her life as an adopted child raised in Northern England and brought up on Bible Scriptures. Her mother thinks she is the Chosen one from God; Jeanette is beginning to fancy girls; and  she tries to define her relationship with her mother, God and self.
Review:
Oranges are not the only fruit is the story of a girl named Jeanette, growing up in Northern England as part of a small evangelical Christian church in which her mother is one of the most important local figures. She is fed on Bible scriptures and informed that schools are 'Breeding grounds' and neighbours and friends are 'devils'. Due to pressure from the local welfare committee Jeanette is forced to join school, and she begins reading books, thus opening her eyes to a world beyond her mother's teachings. She still loves God, but at fifteen she feels attracted to another woman resulting in a heavily disturbed heart of what is right and wrong.
"I have a theory that every time you make an important choice, the part of you left behind continues the other life you could have had."
Oranges are Not the Only Fruit is an autobiographical story with a number of themes. It can be categorised as a coming-of-age novel, the story of a girl who seems 'different' to many of her peers – both in terms of her religious upbringing and to some extent her sexuality. Though often called as 'lesbian fiction' (a description which the author herself condemns), the romantic interest is only a faint thread in the story. The novel is about Jeanette's relationship with God, her beliefs and her difficulties to live up to the expectations of her mother whom she loves a lot.
The novel is structured into sections, with the titles of the first eight books of the Bible, from Genesis to Ruth, each section talking about the different phases of Jeanette's life, from the age of seven. Brought up in a Biblical environment, Jeanette tries to explain herself through the Scriptures and question certain orthodox beliefs. It also shows how her approach to the Bible changes from an object of fear to an object of companionship when alone. What makes the story telling even more compelling is the inclusion of legends of King Arthur and the like in the Bible inspired passages.
The novel  is well written, absorbing and has moments of humor. I picked up this book unaware of the theme and without reading the blurb, so as the story unfolded, I was expecting a bitter, angry work of writing. I also thought it would be another story that denounces religion and God. I was surprised neither is the case here. It is only a truthful portrayal a heroine who turns out to be different from others around her and how she fights her own demons.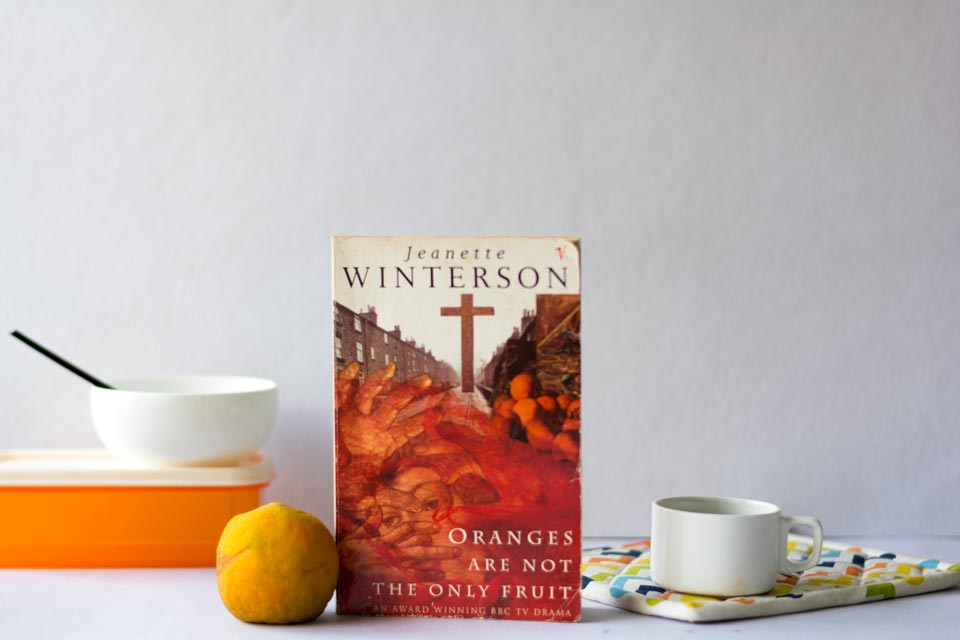 To Jeanette's mother Jeanette is unnatural, a Godless creature with passions against God. Jeanette however comes to accept her nature, to be happy with what she is. Such difference in perspectives strain their relationship, however the importance and closeness of family even when principles clash is beautifully portrayed in the novel.  This was a portion which I thought could have been elaborated a little more since it is yet another important theme in the novel.
I think this is a well written book. It is the story of  an adopted child of a Scripture obsessed mother and the changes in the relationship, when Jeanette discovers that she is a lesbian. There is a harmonious blend of religion, human bonds and principles. This is a short book and an easy read and I enjoyed the experience of reading it. The author exclaims that 'fact' and 'story' cannot be separated as easily as she thought, so how much of the book is inspired by her own life is up to the reader's speculation.
Title : Oranges are Not the Only Fruit
Author : Jeanette Winterson
Publisher : Vintage
Published : 1991 (Originally 1985)
Language : English
Pages :  171
Rating : 4/5
Add to your Goodreads shelf
Jeanette Winterson is an award-winning English writer some of whose novels have explored gender polarities and sexual identity.  Oranges Are Not the Only Fruit, her first novel, semi autobographical in nature, won the 1985 Whitbread Prize for a First Novel, and was adapted for television by Winterson in 1990.
Share this post
[easy-social-share buttons="facebook,twitter,google,pinterest" style="icon" template="grey-circles-retina" twitter_user="thebooksatchel"]