Book Review : A Man of Genius by Lynn Rosen
12th July, 2016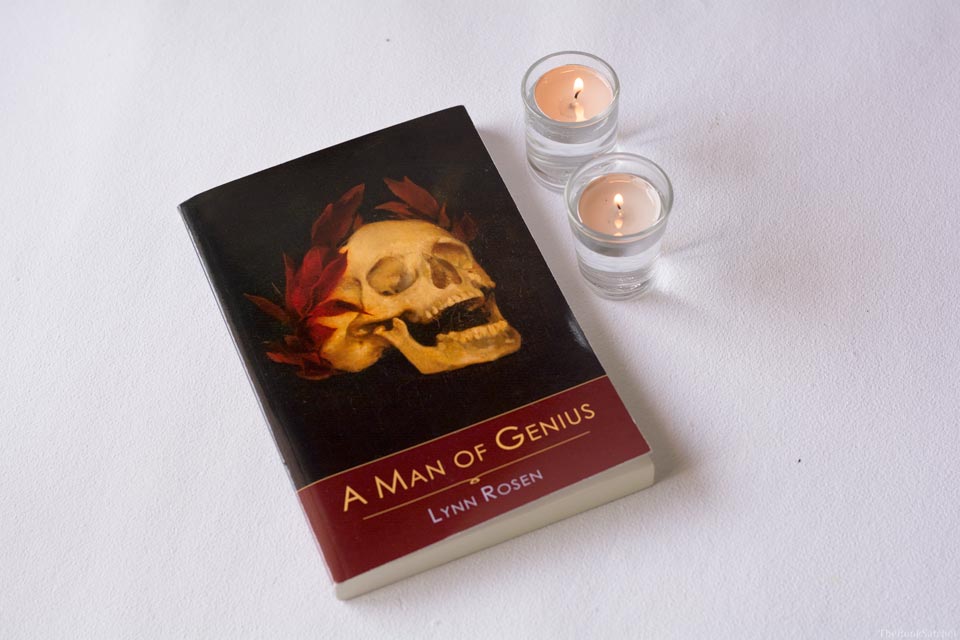 Samuel Garfton- Hall is an acclaimed architect who loves being praised and admired by everyone he is acquainted with. But at the heart of his fame lies a secret, a few murders and a question of moral judgement.
REVIEW
This is the story of a fictional famed architect named Samuel Grafton-Hall, and the relationships he had with numerous women throughout his life. Rosen focuses on each of the women his life – the first wife, Catherine Chardon, whose architectural talents were always belittled by him; Daphne Paul, who seduced him when she was just sixteen and his second wife, Elizabeth, who may or may not get a part of his wealth. There is a strange clause in Grafton-Hall's will that requires his widow, Elizabeth, who currently resides at the magnificent Upana Rose, to go to the Hesperus Walk for an audience with its current occupant (whomever that might be) and also agree to provide for the person. And the job of convincing Elizabeth to do so is on the shoulders of a promising young lawyer, Carlyle Richards.
WHAT I LIKED?
I liked the layers that added to the personality of Samuel Grafton-Hall. He is much admired for his vision and talent among his colleagues. But as we read how much he owes his wife Catherine for the brilliance of his work we feel disgusted. The truth was always concealed and the question remains who is the man of genius (or is it even a man?).
I loved comparing how different professional opportunities presented itself before women, especially Eizabeth and Catherine. Catherine was a brilliant architect, however she remained subdued under the thumb of her husband who took credit for her work without acknowledgement. Elizabeth, being a landscape designer, seemed to follow her true passions. Daphne seems to take the easy way out by seducing successful older men to get what she wants.
This book sounds like a murder mystery, but it is not. It is a story that unfolds about ripping off the mask of a man and in the process trying to understand the women in his life.
WHAT I DISLIKED?
This book progressed pretty slow for me. I do not mind slow paced reads, but I found the story predictable. Also, Peter (I see I haven't mentioned him yet, because he was not needed in the story) and Carlyle fall for each other. WHY? When they first met, he was trying to ruin her meeting with Elizabeth. Then in a few pages, he advises the housekeeper to make better meals for her and fixes up the meeting that he earlier ruined (WHY?). And later they fall in love. (WHY?). The romance felt out of place and deliberately put in just because there had to be one.
FINAL VERDICT
There is a nice story in there. It begins slow, and the pace picks up later. This wasn't a book for me. But someone interested in books about secrets and mansions might enjoy this.
So maybe borrow a copy?
Disclaimer : Many thanks to Smith Publicity for a copy of the paperback. This review is no way influenced by this circumstance
Title : A Man of Genius
Author : Lynn Rosen
Publisher : Una Publications
Published : 2016
Language : English
Pages : 235
Rating : 2.5/5
Add to your Goodreads shelf
Do you love books with Gothic undertones? Do you have any recommendations for me?
Why are all gothic stories set in huge mansions? (Now that is a question we need to talk LOTS about. Why? Can you think of any gothic themed stories not set in mansions?)
Lynn Rosen was born and raised in New York City. She has lived in Japan, the Midwest, and the East Coast, and been published in The Texas Quarterly and Caprice. A longtime fan of Gothic fiction, Lynn Rosen wrote her first novel—A Man of Genius in 2016.
Share this post
[easy-social-share buttons="facebook,twitter,google,pinterest" counters="1″ counter_pos="topm" total_counter_pos="hidden" style="icon" template="grey-circles-retina" twitter_user="thebooksatchel"]