Book Review: The History of Love by Nicole Krauss
9th April, 2016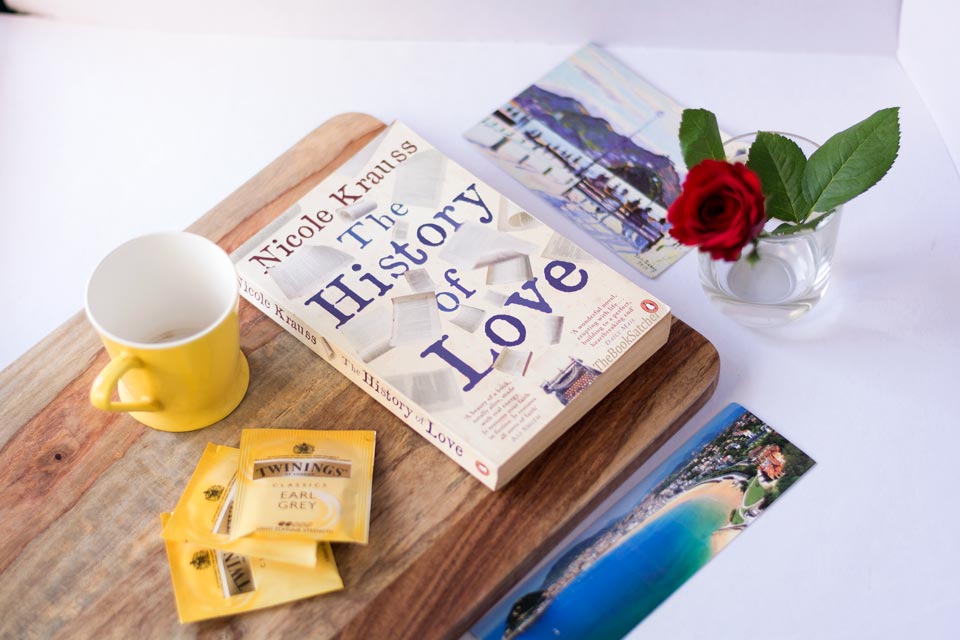 Fourteen-year-old Alma Singer is trying to make her mother feel happy and less lonely after her father's death. She thinks she might discover it in an old book her mother is lovingly translating and  sets out in search of its author, Zvi. Alma is named after a character in this book called The History of love and she believes that the real Alma must be alive somewhere.  Across New York an old man called Leo Gursky is an old locksmith, detached in nature and an attention-seeker. He spends his days dreaming of the lost love who, sixty years ago in Poland, inspired him to write a book, which is believed to be destroyed. The novel in the simplest way described is the story of Alma, Leo and Zvi.
Review:
"Once upon a time there was a boy who loved a girl, and her laughter was a question he wanted to spend his whole life answering."
Ever since I stumbled onto this quote, I had decided I should read this book. I was skeptical if the book would meet my expectations because it isn't very often that I pick up a book without any research on the theme of the novel (except the cases where there are irresistible cover buys). I am glad to say that I thoroughly enjoyed the read.
The story moves through the lives of three people – Leo Gursky, an old locksmith who is waiting for his death and at the same time reminiscing about his life and his one great love; Alma, a teenage girl named after every girl from the book The History Of Love, which was gifted by her father to her mother and Zvi Litvinoff, the author of the book. Alma's mother gets a request to translate the Spanish book, The History of Love by an unknown gentleman. Alma sets on a quest to find her namesake who she believes to be a living person while trying to make her mother happy again after her father's death. She also wants to dissuade her brother from believing that he is the next Messiah. Leo is a heartbroken man, a failed writer of a Yiddish book, who got torn away from the love of his life. Zvi is a small writer whose works have sold a few copies worldwide.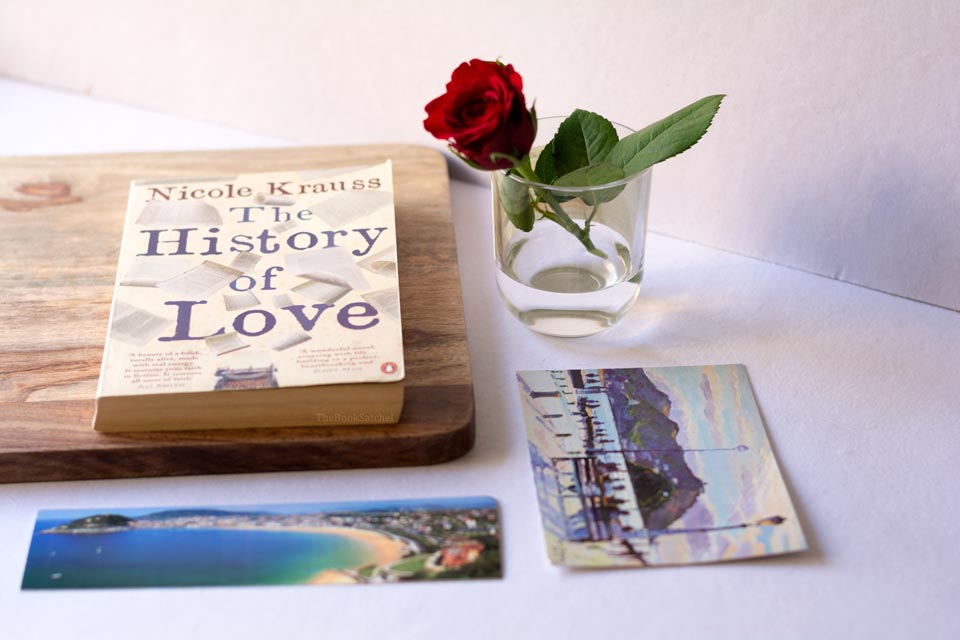 What makes this a realistic attempt is that not everyone finds what they are looking for in the way they imagine it to be found. The book tugs the emotions with beautifully worded prose. I loved how Krauss connected so many different things to a plot that has the lightness of a good story and the graveness of  emotions in play throughout.
Krauss's style of writing is calm and soothing. I love the way she has given different voices to the three narrators (if one may call them so). Leo Gursky has a detached, disappointed voice (and actions) that seeks attention and sympathy, Alma has lively, crazy narrative and Zvi Litnoff has one which is mysterious and secretive. Each voice is distinct yet blends well together. Each chapter talks a bit about their lives and in the end it all comes together in a strong and convincing climax.
Highly recommended for a light and satisfying read if you love stories.
Title : The History of Love
Author : Nicole Krauss
Publisher : Penguin UK
Published : 2006
Language : English
Pages : 272
Rating : 4.5/5
Add to your Goodreads shelf
Nicole Krauss is an American author best known for her three novels Man Walks Into a Room (2002), The History of Love (2005) and Great House (2010). Her fiction has been published in The New Yorker, Harper's, Esquire, and Granta's Best American Novelists Under 40. In 2010, she was selected as one of The New Yorker's "20 Under 40" writers to watch out for.
Share this post
[easy-social-share buttons="facebook,twitter,google,pinterest" style="icon" template="grey-circles-retina" twitter_user="thebooksatchel"]