Book Review : High Rising by Angela Thirkell
13th June, 2016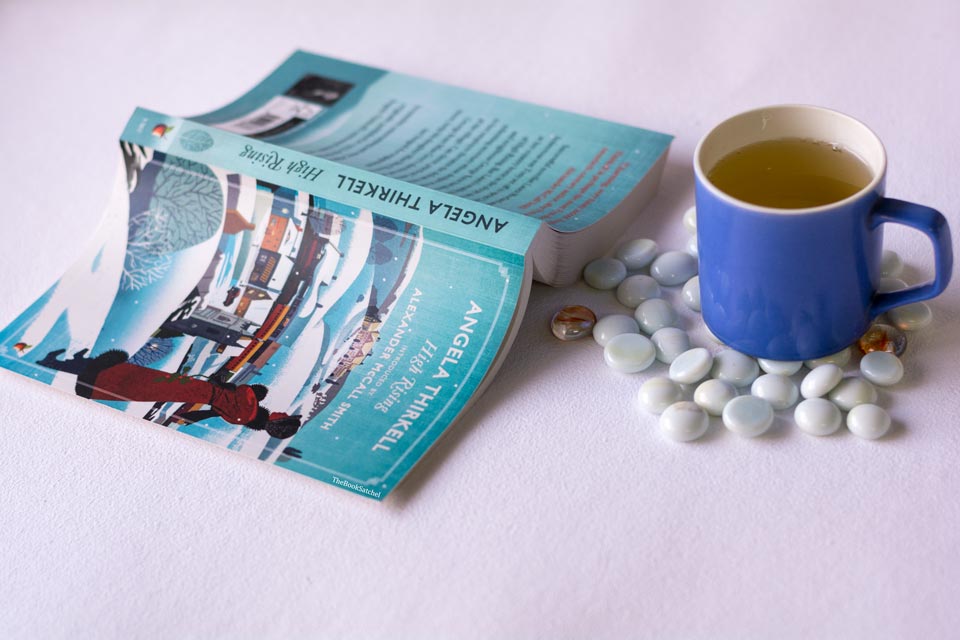 High Rising is the story of Laura Morland, a writer, and the affairs of the neighborhood around her. A story with a non elaborate plot about things going wrong, some misunderstandings and confusions and how everything falls in place in the end.
Review:
Angela Thirkell is a new author for me. She gained a place on my bookshelf when Virago reprinted her writings in absolutely stunning covers recently. What drew me to the book more than the name of the author is the fact that it is set in Barsetshire, the fictional county created by Trollope in his Barchester series (Book 1 being The Warden) which I have been reading since the beginning of this year. It is absolutely wonderful to dive into another series set in the same fictional region. It almost feels as if it is a real place existing in the world.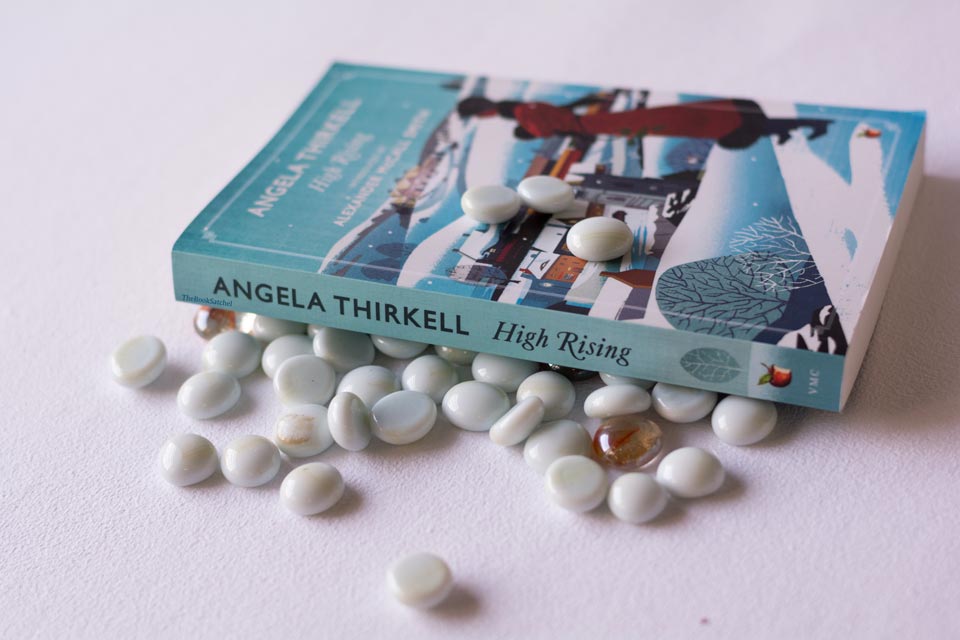 High Rising takes place between Christmas and Easter in High and Low Rising. It centres around the novelist Laura Morland, a widow who has turned to writing to support her four sons. Laura's writing falls into the category of 'good bad books' and I loved the way Thirkell presents her whole career in funny snippets. I think this must be the first book I have read about a 'chicklit writer' if we go by the definitions in contemporary literature. Especially wonderful are the well defined side characters; from the annoying Tony Morland to housekeeper, Stoker, and her gossips among the servants of the neighbourhood.
Laura's friends are a perfect group who gossip and try to organise one another's lives.  Their main concern is George Knox, a widower and author who Laura has been friends with for many years. His new secretary Miss Grey seems to nurturing matrimony plans with her employer. Will George be rescued from the ambitious Miss Grey? Will his daughter, Sybil find love in the young publisher Aldrin? Will she be as good a writer as George? Witty and humorous, High Rising takes us through love vs business and friendship vs bitter truths in this story.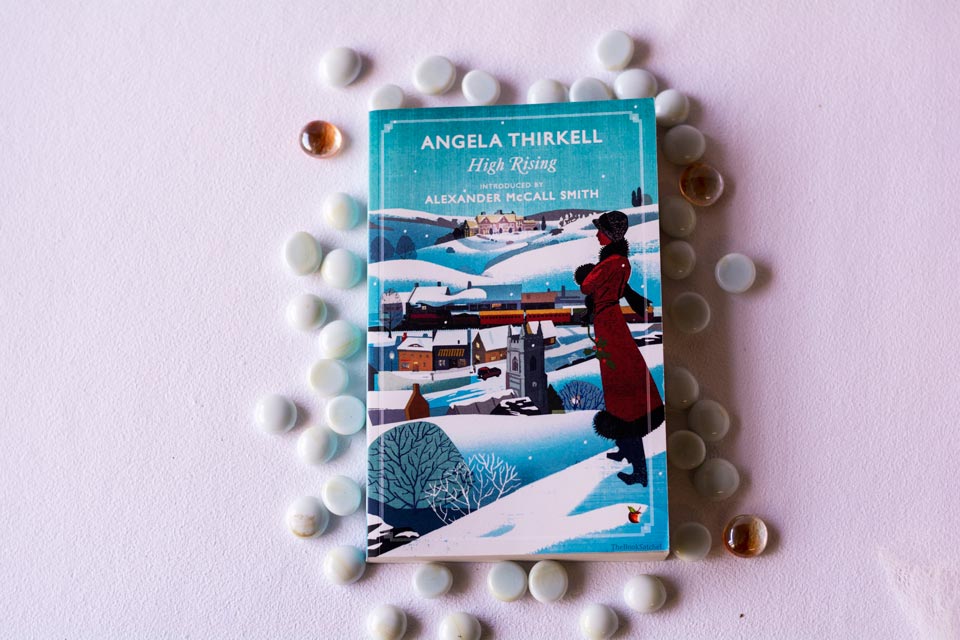 I was delighted to read this because of the humour instilled in the book. It was charming to read how all the folks were united in driving the Incubus (Miss. Grey's nickname) out of High Rising. Another fact that really struck me is how it is emphasized that we don't need to be winners all the time to be happy. Success and happiness are two different things and I loved how Thirkell puts the idea in a subtle manner in her novel. The plot is simple, language calm and the story very agreeable.
Pick this one if you love,
Jerome K Jerome, Barbara Pym, Gibbons and Wodehouse. This is a light fun read. It would be perfect for the summer vacation. After reading the book I am convinced why Thirkell was a prominent figure in the literary world in the 1930s, 40s and 50s.  I cannot promise that I would finish the whole series. But I might definitely pick a few more of them along the way.
Title : High Rising
Author : Angela Thirkell
Publisher : Virago Modern Classics
Published : 2012 (Originally in 1933)
Language : English
Pages : 283
Rating : 3.5/5
Add to your Goodreads shelf
Angela Thirkell was an Autralian and English novelist. Thirkell began writing early in her life in Australia, chiefly through the need for money. Later she worked at an Australian radio company. This career continued with journalism, stories for children, and then novels. Her success as a novelist began with her second novel, High Rising (1933). She set most of her novels in Anthony Trollope's Barsetshire, his fictional English county developed in the six novels known as the Chronicles of Barsetshire
Share this post
[easy-social-share buttons="facebook,twitter,google,pinterest" style="icon" template="grey-circles-retina" twitter_user="thebooksatchel"]