Book Review : The Green Road by Anne Enright
11th August, 2016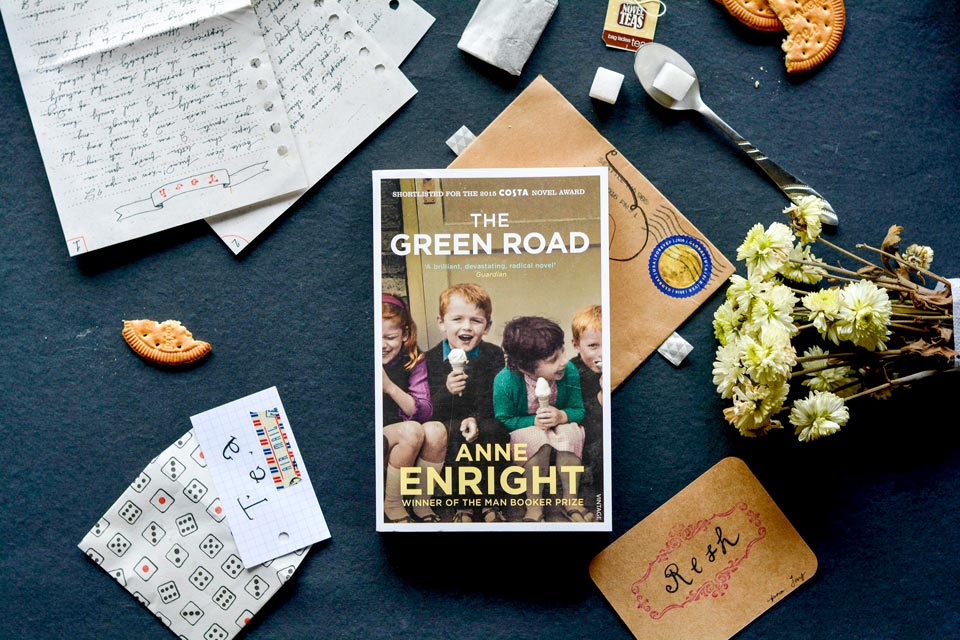 Set in a small town on Ireland's Atlantic coast, The Green Road is a tale of family bonds and relationships. Told in two parts, 'Leaving' and 'Coming Home', this novel is a slow tale of a family spanning over thirty years.
I bought this book after seeing the stunning cover. Previously I had seen the grim grey cover and was not that impressed. When I saw this cover I felt it sums up childhood, family, sibling love – everything that would attract me to read a family story.
The Green Road tells the story of Rosaleen and her children. As they grow up, Rosaleen's four children leave the west of Ireland and end up in vastly different kind of lifestyles. Constance is overweight, has health problems and a marriage to deal with; Hannah, the pretty one, is now an alcoholic; Emmet tries to makes the lives of those in developing countries better while his own personal life is in shambles and Dan, who wanted to be a priest as a child ends up in New York, marries his childhood sweetheart, later gets entangled in a string of affairs with other men.
In her early old age Rosaleen announces that she has decided to sell the house and divide the proceeds. Her adult children come back for a last Christmas. The reunion reminds them of bonds forgotten and helps them retrospect on their own lives as well.
1. THE WRITING :
I adored the first chapter. I almost fell in love with the book then and there. The scenes where the children sit around the table for dinner and when the family slaughters a hen to cook, I was transported to the childhood scenes that I have encountered in my life. And when a book does that in a few words, it is worth something. The chapter  made me feel how similar families are, in spite of being geographically so apart.
2. THE STRUCTURE :
Each chapter is narrated by one of Rosaleen's children. The next chapter does not begin where the last one ends. Between each of the chapters time races forward through years. The first and second chapters are set apart by eleven years.  I found this structure wondrous and fulfilling without being boring. And each chapter feels connected to the ones before and after as well without any awkward breaks.
3. DISTINCTION IN VOICES :
Writers often fall into the black hole of making all their characters sound the same. Not Anne Enright. Each character is distinct and wholesome throughout the book.
4. THE ENDING :
The ending is adorably realistic. No one gets those fantastic revelations; there is no happily ever after. There is happiness mingled with sorrow, just like any family's real story.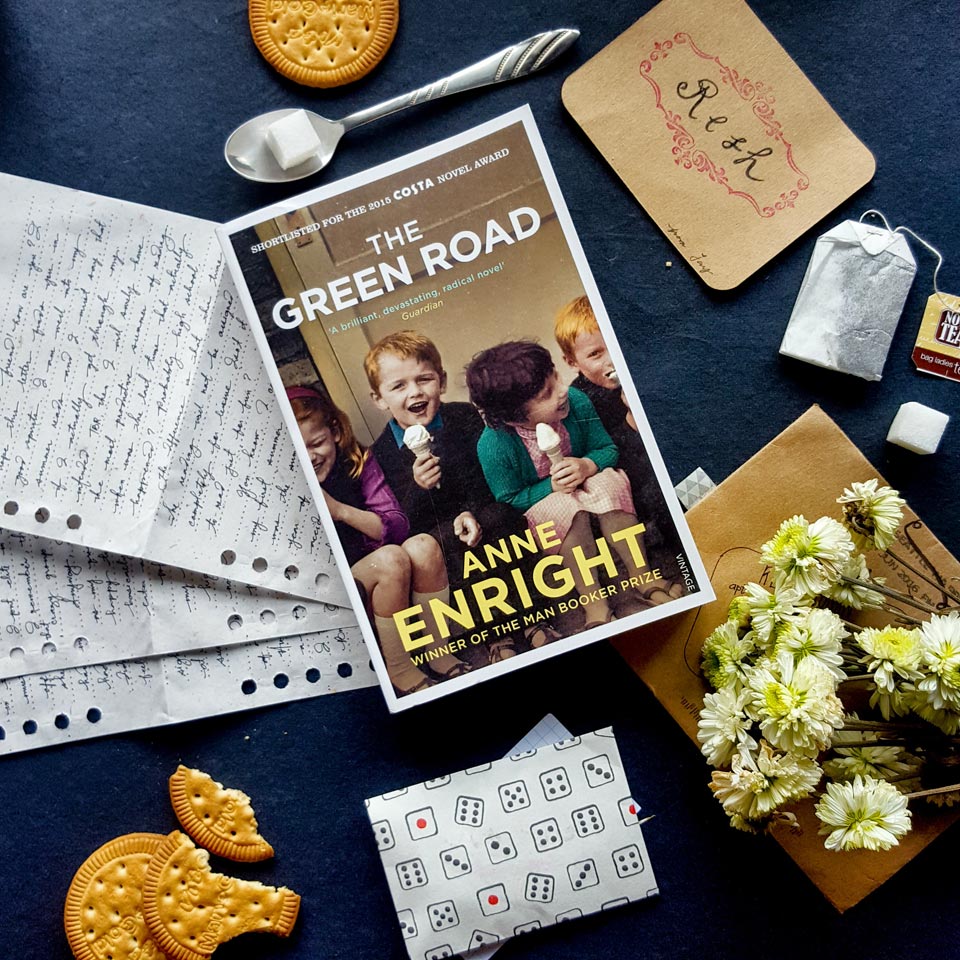 1. THE WRITING :
You might ask, "Wait, you just told us the writing is brilliant in the first chapter." It is. But the style of writing undergoes a drastic change after the first chapter. I felt as if it was no longer the same person who wrote the latter chapters. The first chapter has a certain charming descriptive beauty. It regains the beauty in the last chapter, but by then it is too late to be awestruck by the book.
2. LACK OF DEPTH :
We see vignettes of the lives of all the children. But I couldn't feel a connection to the characters. I did not feel the sorrow or the happiness I should have felt for them.
However, the novel does point out the inherent sibling rivalry, partiality of a mother to one of her children and other flaws in humans in a subtle and powerful way.
3. DAN :
I was really put off by Dan. Which is a shame as he has a chunk of lime light in the book. He doesn't seem like a guy who would fool around from Enright's descriptions, yet he gets involved with other men, but never in a meaningful relationship, more of in an 'only-sex kind of connections'. He seemed like a light headed, non-convincing LGBT character who himself doesn't know what his aspirations are.
I loved the first and last chapters. The middle is a good read, but not spectacular. Or perhaps this book isn't for me. I would recommend if you enjoy stories about  dynamics of large families.
This book was shortlisted for the Baileys Women's Prize for Fiction 2016 and 2015 Costa Novel Award; longlisted for the 2015 Man Booker Prize; and is winner of the Irish Novel of the Year 2015. So don't be put off by this review.
Title : The Green Road
Author : Anne Enright
Publisher : Vintage
Published : 2016 (Originally 2015)
Language : English
Pages : 320
Rating : 3/5
Have you read The Green Road? Or do you have a suggestion for an Enright novel for me to try out?
Share this post
[easy-social-share buttons="facebook,twitter,google,pinterest" style="icon" template="grey-circles-retina" twitter_user="thebooksatchel"]
Anne Teresa Enright is an Irish author. Before winning the Man Booker Prize for The Gathering in 2007, Enright had a low profile in Ireland and the United Kingdom. Her writing explores themes such as family relationships, love and Ireland's difficult past.