Book Review : The Graces by Laure Eve
24th November, 2016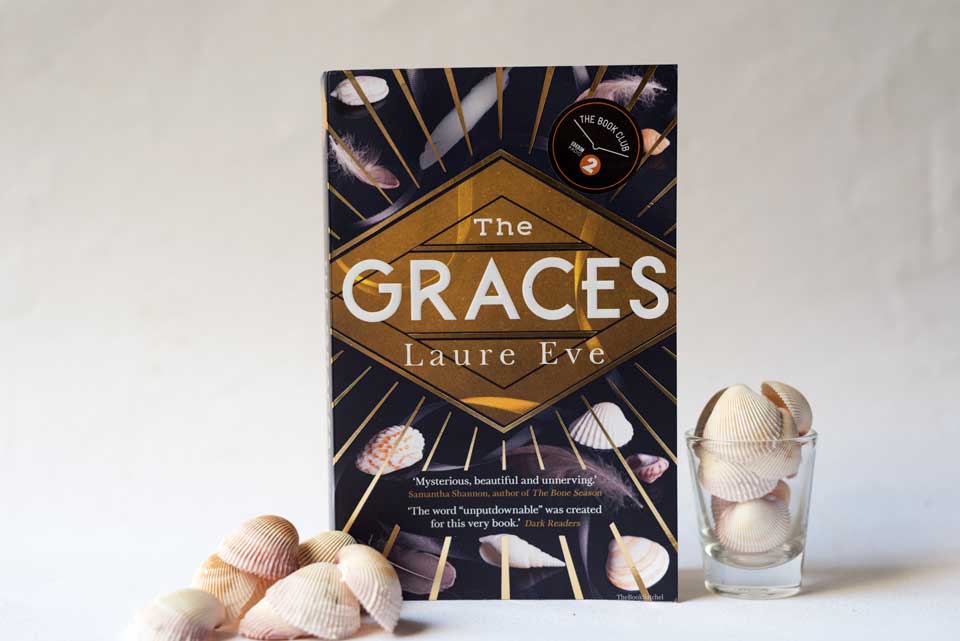 Fenrin, Thalia, and Summer are siblings in the Grace family. They are wealthy and charming. Not to mention that they are whispered to be witches, Everyone wants to be their friend. But luck favours the new girl, River, who wants to be a Grace more than anything.
With such a brilliant cover and the story being about witches, I was instantly attracted to the book. However, it was not as I expected the book to be.
The Twilight Comparison
After a few pages into the book, I felt the plot seemed familiar, too familiar – Twilight! A new girl. A group of mystical siblings. There is  the YA cliché of the one hot guy, Fenrin, who is the heart throb of every girl in town. The new girl has a crush on the hot guy. And so on.
About sexuality
When River says she doesn't like Fenrin (she actually does), Summer, one of the Grace sisters, says she must be gay. River denies being gay and the conversation rolls on. That seems to put Fenrin on too high a pedestal. Liking a person has nothing to do with being gay or not.
Unrealistic twists
At first it says, no outsider stays in the Grace group for long. It is not clearly mentioned what makes River worthy of an entry into the sibling group. What does she have that no one else in town has?
There is a website that proves that the Graces are witches and gives detailed explanations. River finds out who made it because he quotes a line from the website. How can that be conclusive? Anyone who has read the website can do that.  Also, there being a website out in the open – Why are the Graces not bothered at all by it?
The name
River hates her actual name, so she gives herself the new name 'River'. I could not understand why there is so much secrecy surrounding her name. Perhaps the mystery will be answered in the sequel.
Final Verdict :
I think The Graces had a lot of potential. I started the read with a lot of expectations. The blurb was fascinating and if it had been executed better, it could have been a major hit. The pace did pick up after a huge chunk of the book was over, but by then it is too late to hold a reader's interest. If you won't mind Twilight in a new bottle you might enjoy the read. Else, no.
Title : The Graces
Author : Laure Eve
Publisher : Faber & Faber
Published : 2016
Language : English
Pages : 415
Rating : 2/5
Much thanks to Faber & Faber for a copy of the book. All opinions are my own.
Have you read The Graces? Did you love it or hate it? Did any of these point bother you? Will you be reading the sequel? 
Share this post
[easy-social-share buttons="facebook,twitter,google,pinterest" style="icon" template="grey-circles-retina" twitter_user="thebooksatchel"]