Book Review: A Fine Balance by Rohinton Mistry
27th March, 2016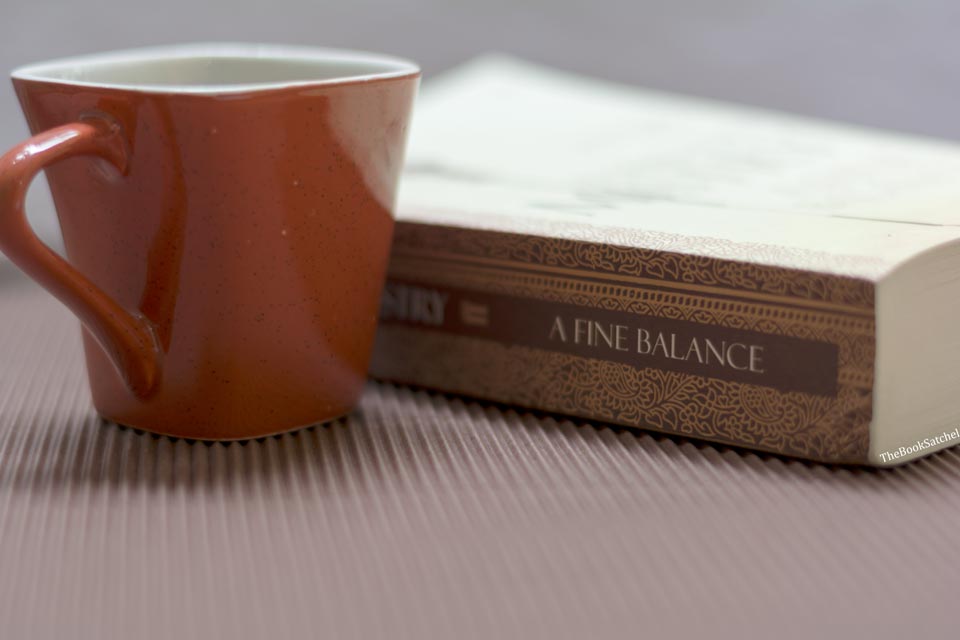 Four people from different backgrounds cross paths, what happens then? The book tries to define the fine balance between hope and despair as the four strangers share their stories with each other. And henceforth, innate virtues of humanity begin to cloud the divides of caste, class, religion and the realization of right and wrong.
Review:
I came across this book while searching about books set in the era of 'Emergency' in India when Indira Gandhi was the Prime Minister. As the story unfolds we see mushrooming callous government officials , employment programmes that benefit higher authorities rather than down-trodden masses , violence of rights of lower caste, all ensuing from a government struggling to prevent its downfall while being scarred by corruption.
"After all, our lives are but a sequence of accidents – a clanking chain of chance events. A string of choices, casual or deliberate, which add up to that one big calamity we call life."
Mrs. Dina Dalal, a Parsi widow in her early 40's, Maneck Kohlah, her paying boarder who she was forced to take in due to financial needs, and two Hindu tailors, Ishvar and Omprakash Darji, whom she hires to sew dresses for an export company are the four main characters about whom pivots the main storyline. All of them are fleeing from something – Dina from accepting charity from her brother's patriarchial household and forced remarriage, Maneck, is studying for a diploma to survive in a new world while his village in the mountains undergoes development (or destruction) by road construction and electrification projects leading to deforestation and the tailors, Ishvar and Om from caste, communal and institutional violence of Indira Gandhi's emergency rule. As Dina struggles to break free from the norms society has set for aging, single women, her life gets entwined in the stories of the other three.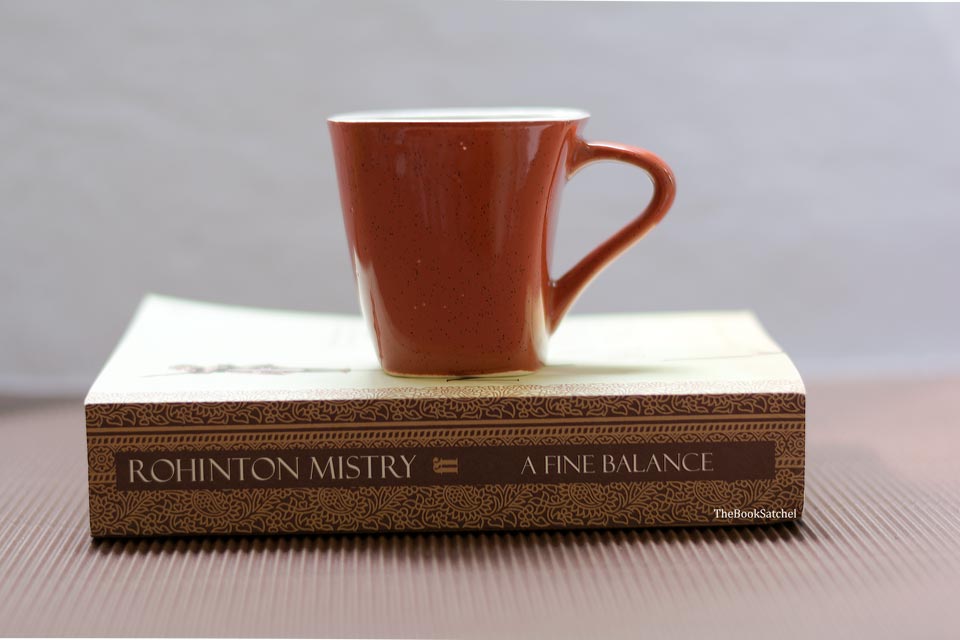 Another prominent character is the Beggar Master, who supervises the beggars in the city. He cares for the same people who he mutilates inorder to earn money for him. And surprisingly, they all love him. I was shocked beyond words in the descriptions where he keeps a notebook with future plans on expanding his business with new and innovative mutilations that would earn more sympathy and hence monetary benefits. He sees all this as an 'art' though. Even more surprising is how the four main characters of the novel find nothing odd about it. Perhaps it is their realization that life is cruel that makes them ignore it or their situation that cannot be resolved without his help that make them accept a dont-care attitude to his profession.
There are certain characters that I couldn't get acquainted with because their entry and exit seemed so abrupt that they are almost unbelievable. One such character is the proof reader who makes a brief acquaintance with Dina and Maneck on separate occasions and yet seems to remember every detail of his conversations even after many years. I found Maneck's return to the unnamed city after years to be wobbly as well as lacking the fineness that the earlier part of the novel has.
I wouldn't say it is the 'one' book that gives a reality check on the situation in India, especially during lesser fortunate times, but I would still recommend this one simply for the ambitious subject it has tackled and nearly succeeded. It is a good read on the search for kindness in inhumane scenarios.
Title : A Fine Balance
Author : Rohinton Mistry
Published by : Faber
Published : 2006
Language : English
Pages : 624
Rating : 3.5/5
Add to your Goodreads shelf
Rohinton Mistry is an Indian-born Canadian. His third book, and second novel, A Fine Balance (1995), won the second annual Giller Prize in 1995, and in 1996, the Los Angeles Times Book Prize for Fiction. It was selected for Oprah's Book Club in November 2001. It won the 1996 Commonwealth Writers Prize and was shortlisted for the 1996 Booker prize. His other works include Tales from Firozshah Bagh and Such a Long Journey. He was awarded the Neustadt International Prize for Literature in 2012.
Share this post
[easy-social-share buttons="facebook,twitter,google,pinterest" style="icon" template="grey-circles-retina" twitter_user="thebooksatchel"]