Book Review: My Brilliant Friend by Elena Ferrante
16th May, 2016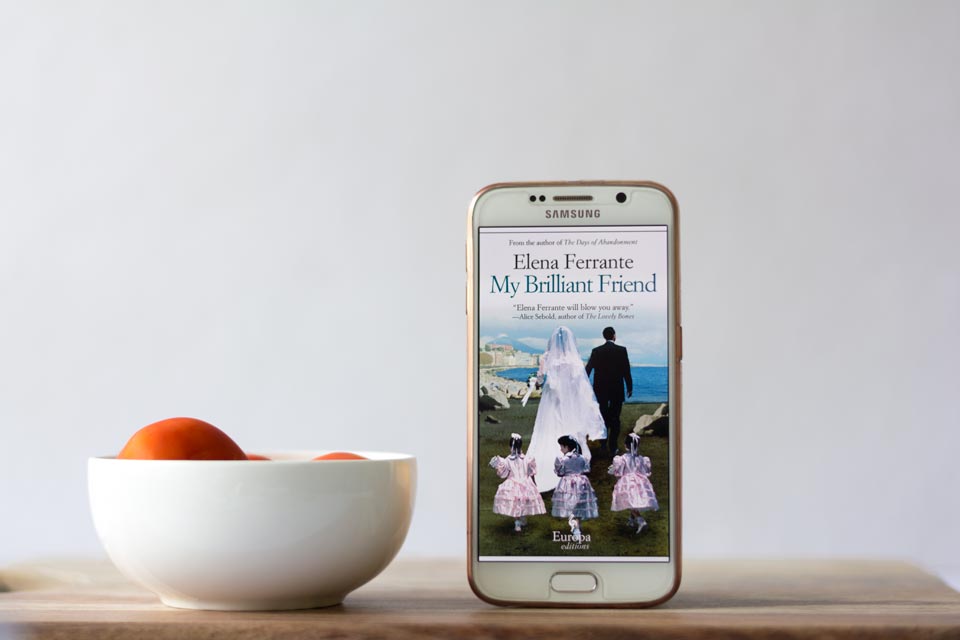 The story begins in the 1950s, in a poor neighborhood on the outskirts of Naples. Here is where the vicious Lila and the demure Elena meet and become best friends even though they are so unlike each other. As they grow older, their paths repeatedly diverge and converge, and the relationship between the two also undergoes many changes. Through the lives of these two girls, Ferrante tells the story of a neighborhood, where friends and enemies inhabit close quarters.
I was fascinated to read this work mainly because of the anonymity of the author- No one actually knows who Elena Ferrante is and where she resides. Also the narrator of the book is a namesake of the author, which makes it even more appealing to read. A big thank you to dear friends Dhanya and Krishnendu for gifting this book.
Review:
My Brilliant Friend' is the first in the series of Elena Ferrante's Neapolitan Novels. Translated from the Italian by Ann Goldstein, it tells the story of the friendship and rivalry between Elena Greco and Raffaela "Lila" Cerullo, over decades. The series opens with Elena, aged in her sixties, taking a telephone call from Lila's son who informs her that Lila has gone missing. The news does not surprise Elena in the slightest, on the other hand it makes her look back on her childhood and adolescence growing up with her lifelong friend during the late 1950s and 1960s.
"Nowhere is it written that you can't do it."
The novel in a nutshell is a memoir of Elena – her childhood, her family situation, her aspirations, puppy-loves at school and the innate jealousy and insecurities that accompany the friendship. Both Lila and Elena are extremely gifted students, but Lila is better of the two in her writing skills and ability to grasp knowledge. Their dreams are cut short when Lila has to forego her education while Elena gets to continue school. Lila educates herself with library books. She also taps all her creative energies even when she has to do her part of the household work. Ferrante has beautifully captured the transformation in the relationship between the girls as Lila grows into a beauty while Elena fares well at school, thanks to Lila's help, but does not turn out to be as attractive.
The character portrayal of Lila is brilliant. She is unpredictable, wild with a zeal to win whatever the odds against her may be. She questions norms, breaks rules and tackles the impossible. She is a character who cannot be generalized, for in some sections she does not want fame (like not even bothering to attend prize giving ceremonies) and sometimes she does (when she designs and creates a shoe). I would read this just to know more about Lila for when she reveals a peel of herself, she hides several complex layers beneath, veiled from  the reader. I so LOVE how Lila shocks you now and then.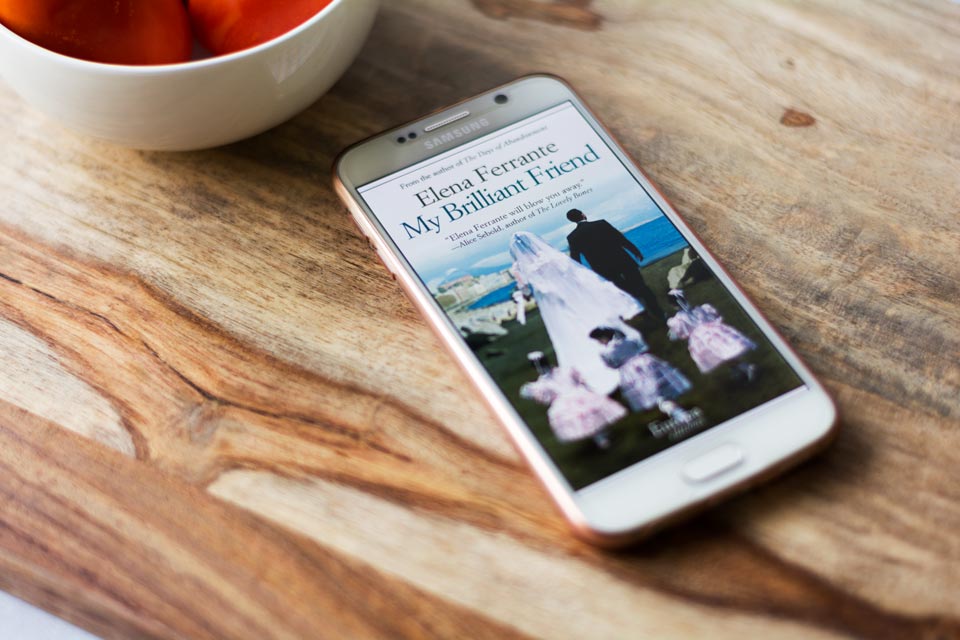 The novel talks about so many characters who stay in the same town. I often got confused, but Ferrante's constant reminders sprinkled throughout the book about each character and their relationship to the other person in conversation/context was very helpful. It helped me to keep a track of all the characters without going through the ordeal of making notes or drawing a family tree.
I have mixed feelings about this book. I did not absolutely love it, however I found the read very enjoyable. There were portions when I clearly knew what lies ahead but I had to trudge through a few chapters to see the conclusions in my mind as written word. But the dreary pages did not deter me from reading till the end. I so loved the climax (It was the slap-the-thigh-with-eyes-wide-open kind!!) and look forward to reading the second of the Neapolitan Series. I will put a review of the second book too, very soon. I am pretty sure the married life of Lila and the scholarly life of Elena would be very (VERY) interesting.
Final verdict: Light summery read, perfect to relax with.
Title : My Brilliant Friend
Author : Elena Ferrante
Translated by : Ann Goldstein from Italian
Publisher : Europa Edition (Kindle copy)
Published: 2012
Pages : 331
Rating : 4/5
Add to your Goodreads shelf
Elena Ferrante is an Italian novelist whose true identity is not publicly known. Her books, originally published in Italian, have been translated into English, Dutch, French, and Spanish, among other languages. The Neapolitan Novels are among her most famous works.  She was named one of the 100 most influential people on the planet by Time magazine in 2016. Not much is known about her wherabouts.  One rare interview by her appeared in the  Paris Review.
Share this post
[easy-social-share buttons="facebook,twitter,google,pinterest" style="icon" template="grey-circles-retina" twitter_user="thebooksatchel"]