Book Review: All the Light We Cannot See by Anthony Doerr
20th December, 2015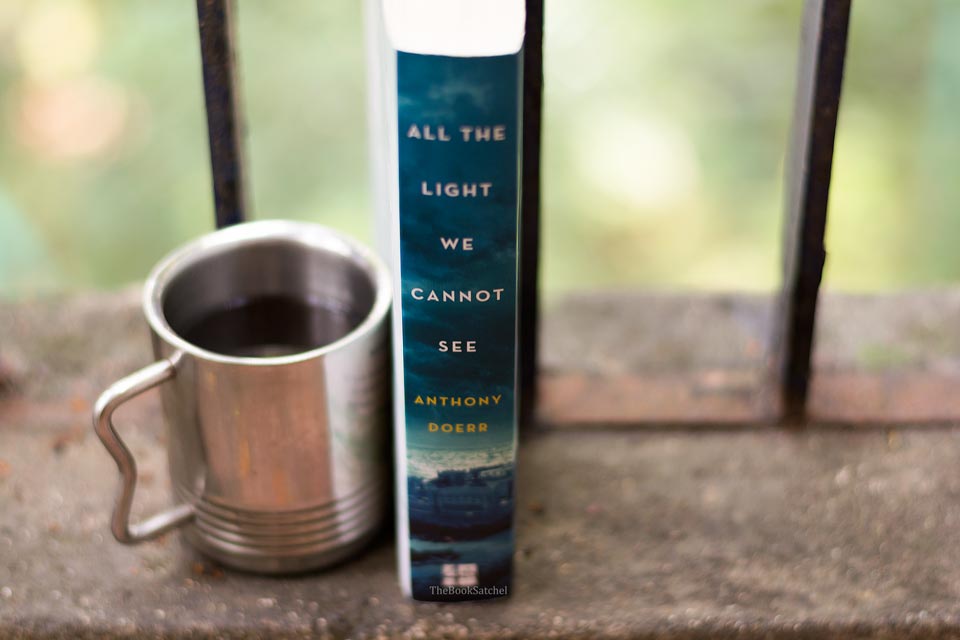 An ambitious novel about a blind French girl and a German boy who cross paths in occupied France as both try to survive the devastation of World War II. The stunning imagery interspersed with breathless moments make this one a true winner. The book won the Pulitzer prize for fiction in 2015.
Review:
What do you do when you pick up a book about war and stumble onto sentences like, "The eggs taste like clouds. Like spun gold", peaches described as "wedges of wet sunlight" and destruction as "At the lowest tides, the barnacled ribs of a thousand shipwrecks stick out above the sea"? Savour the book is what anyone would do and that is just what I did. This Pulitzer winning novel is a true delight to the senses tracing the times before and after the German occupation of France.
"But it is not bravery; I have no choice. I wake up and live my life. Don't you do the same?"
The story follows the lives of Werner, an orphan boy who fights his destiny to be sent to the mines and Marie-Laure, the blind daughter of a locksmith, who is forced to find refuge at Saint Malo during the war. Werner secures a place at the military school because of his skill at repairing radios and Marie-Lurie struggles through her handicap to lead a normal life. While we sympathize with Werner's choice to fight for the Nazis in order to fulfill his desire to learn engineering, we find ourselves weeping for Werner's best friend Frederik, an avid bird watcher, who can't deny his human sensitivity, leaving him to suffer the tragic consequences. You cannot help admiring the courage of Werner's younger sister, Jutta who resists the call to nationalism, her words pricking his conscience throughout his life. The world of Marie, though blind, who may or may not be under the curse of a diamond named "Sea of Flame" that her father is entrusted with by the Museum of Natural History, Paris, is recorded brilliantly, detached from repetitive stereotypes often penned down by writers. The narrative moves back and forth in time and as we read on, knowing the end that befalls the characters, we feel terrified for them, wishing we could help them in any way we can.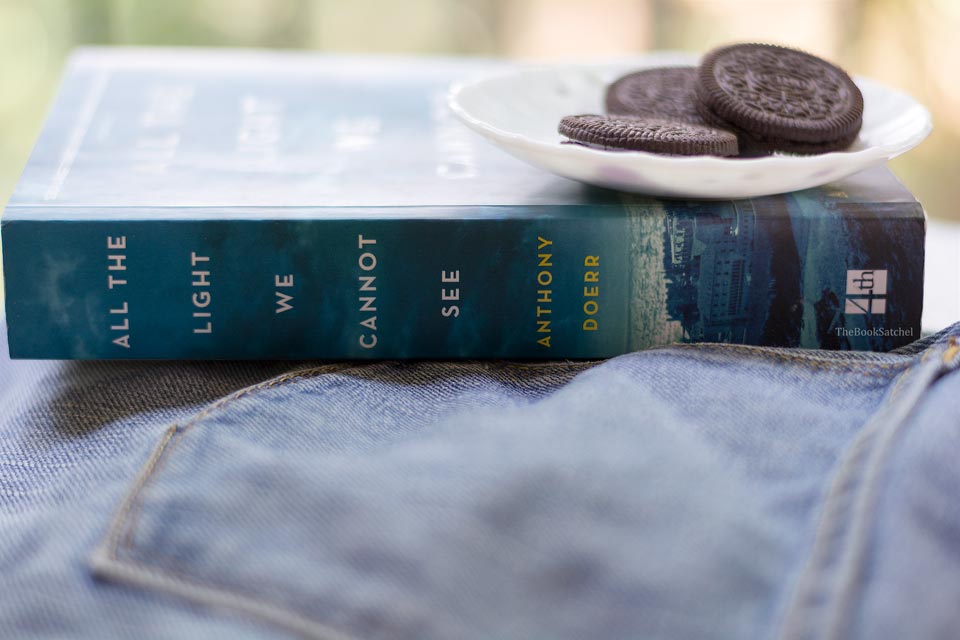 Doerr constructs a beautiful story, complete with elements of superstitions surrounding the curse of a diamond, inventions of technology, puzzles and miniature models that hide secrets within them, the allure of snails and mollusks, the science of evolution of carbon and above all the innate goodness of hearts that we cannot see. The writing is poetic, chapters very short and story bewitching. Be it the interplay of emotions of those fleeing for safety or the moral ambiguities of those at war about right and wrong, Doerr captures all of it in this well crafted story.
"How do you ever know for certain that you are doing the right thing?"
This is such an amazing read. It is one of the best books of 2015! I loved every minute reading this book. Read it!
Title: All the Light We Cannot See
Author: Anthony Doerr
Publisher : Fourth Estate
Published: 2015
Language: English
Pages: 544
Rating: 5/5
Add to your Goodreads shelf
Anthony Doerr's first published book was a collection of short stories called The Shell Collector (2002). Many of the stories take place in Africa and New Zealand, where he has worked and lived. His other works include About Grace (2004) and Memory Wall (2010). In 2007 Granta placed Doerr on its list of the "21 Best Young American novelists". Doerr's second novel, All the Light We Cannot See, was a finalist for the National Book Award for Fiction. The book was a New York Times bestseller and won the Pulitzer Prize for Fiction in 2015.
Share this post
[easy-social-share buttons="facebook,twitter,google,pinterest" style="icon" template="grey-circles-retina" twitter_user="thebooksatchel"]