The Big Book Box Espresso Edition – August Unboxing
24th May, 2017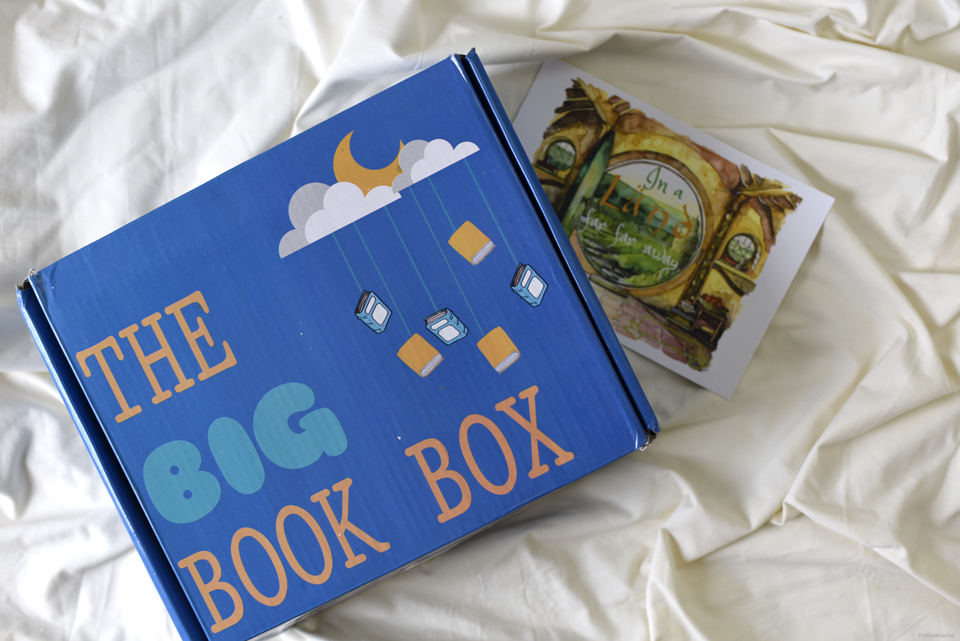 The Big Book Box is a subscription service based in India that is true to the name. It is a huge book box! Indian book worms are in for a treat because the eight book nerds who curate these boxes have taken care to put together some amazing books and goodies in one big package. I was very happy to receive a box from The Big Book Box team recently. And my! I was in for a pleasant surprise. More below!
Something for you guys-  you can get a discount of 15% if you are a first time buyer by using the code SATCHEL15. Returning buyers can use the code SATCHEL10 for a 10% discount. Go ahead!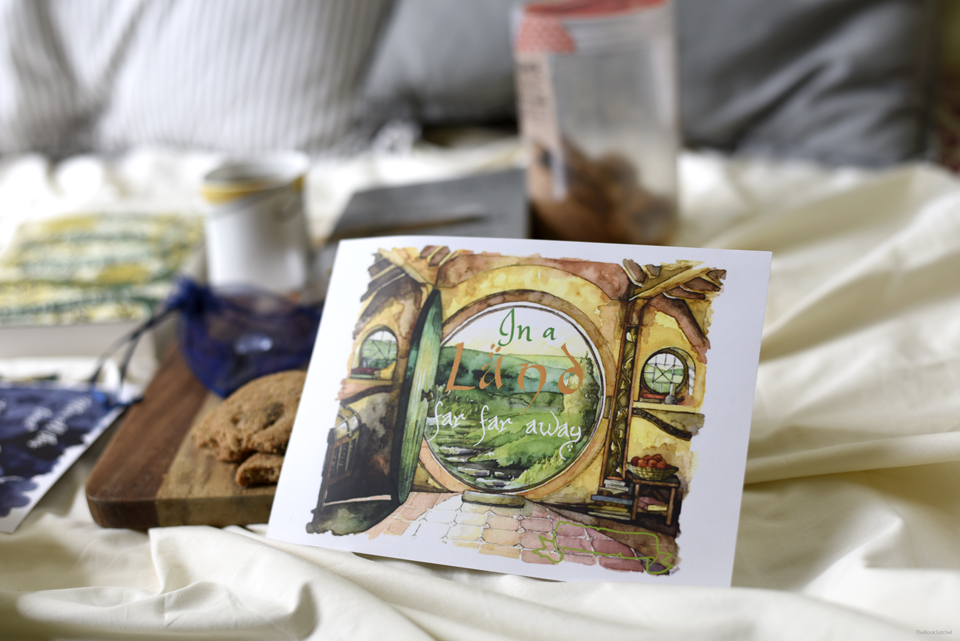 About The Bookish Box
The August Espresso box was themed 'In a Land Far Far Away' and contained some amazing goodies.
1.One Funko pop
2.One Lapel pin
3.Three postcards (Art by @captainaye_)
4.One brass bookmark from @literaryanomaly
5. Two magnetic bookmarks
6. Bookish badge
7. Coffee from Cafe Coffee Day
8. A box of chocolate chip cookies from Bake Brown
9. Barefoot magazine
10. A surprise paperback
11. A surprise hardcover book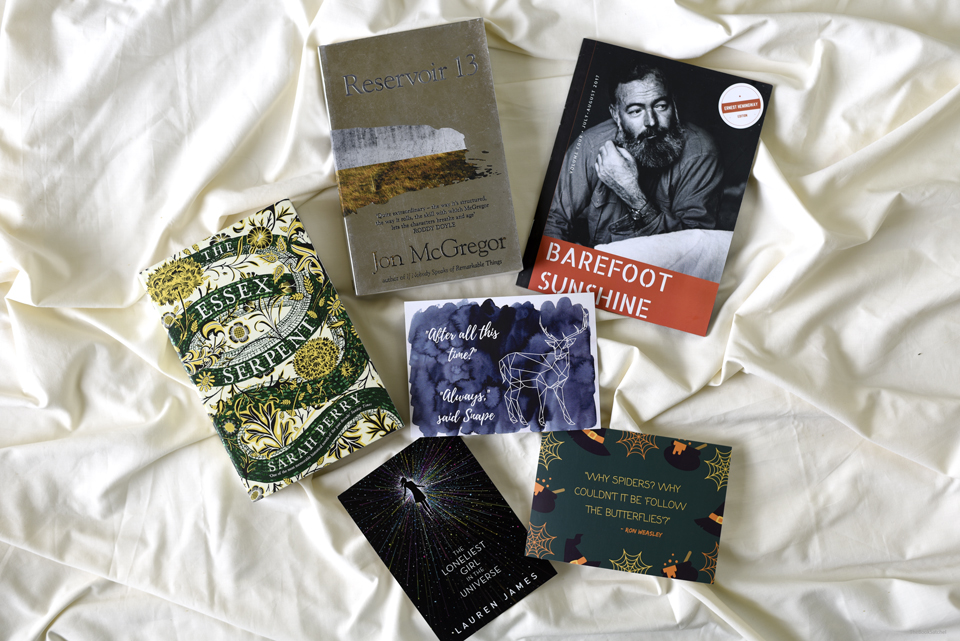 The Books
The Espresso box includes two books, a paperback and a hardback. The books shown below are paperbacks because I opted for them. The hardcover included in the August box was Beren and Luthien by J. R. R. Tolkien.
A teenage girl on holiday has gone missing in the hills at the heart of England. The villagers are called up to join the search, fanning out across the moors as the police set up roadblocks and a crowd of news reporters descends on their usually quiet home. Meanwhile, there is work that must still be done: cows milked, fences repaired, stone cut, pints poured, beds made, sermons written, a pantomime rehearsed. The search for the missing girl goes on, but so does everyday life. As it must. Reservoir 13 explores the rhythms of the natural world and the repeated human gift for violence, unfolding over thirteen years as the aftershocks of a stranger's tragedy refuse to subside. (More on Goodreads)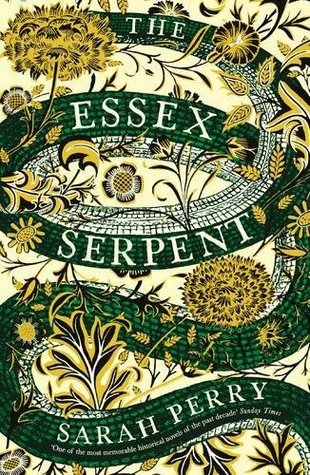 Cora is a well-to-do London widow who moves to the Essex parish of Aldwinter, and Will is the local vicar. They meet as their village is engulfed by rumours that the mythical Essex Serpent, once said to roam the marshes claiming human lives, has returned. Cora, a keen amateur naturalist is enthralled, convinced the beast may be a real undiscovered species. But Will sees his parishioners' agitation as a moral panic, a deviation from true faith. Although they can agree on absolutely nothing, as the seasons turn around them in this quiet corner of England, they find themselves inexorably drawn together and torn apart.
Set in Victorian London and an Essex village in the 1890's, and enlivened by the debates on scientific and medical discovery which defined the era, The Essex Serpent is a celebration of love, and the many different guises it can take. (More on Goodreads)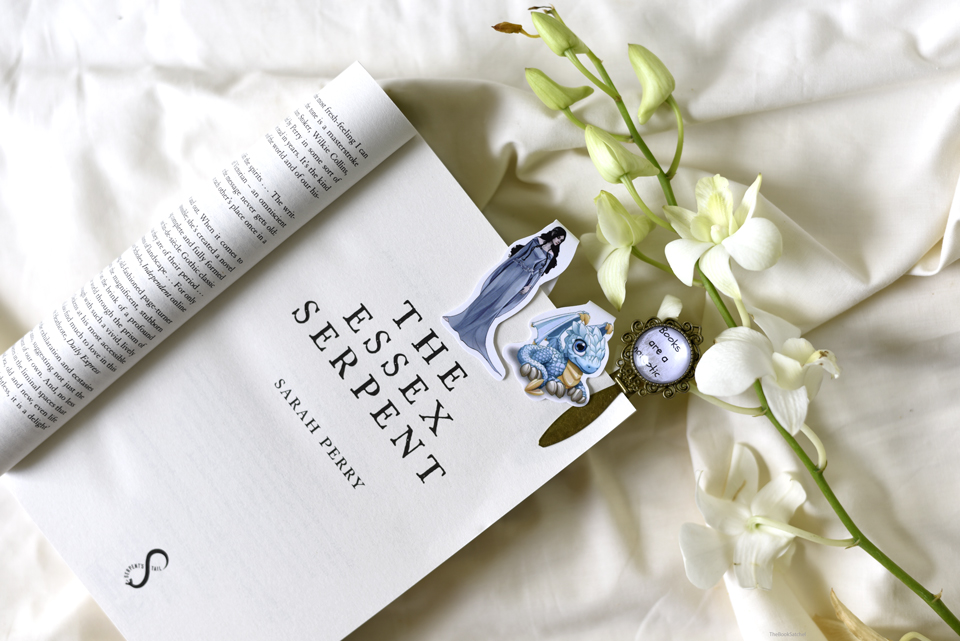 Review
I loved the box! The Big Book Box was one of the many that caught my eye after I compiled a list of 'Book Subscription Boxes from India that Should be on your Radar'. And I am happy to report back that I am very happy with their service.
It isn't often that we see such well curated titles in book boxes. And literary fiction lovers who cry that no book box satisfies your needs, here is your answer. This book box has carefully selected titles that you would surely love. Also, there are good selections among YA books as well as specific editions for book collectors (as seen in previous months' boxes). The books in their previous boxes include Homegoing, Norse Mythology, Lincoln in the Bardo and Nevernight – you get the idea.
The August box contained Reservoir 13, which is on the spotlight for being on the longlist for Man Booker Prize, 2017. I am very excited about The Essex Serpent too, which won the British Book Award for Book of the year, 2017.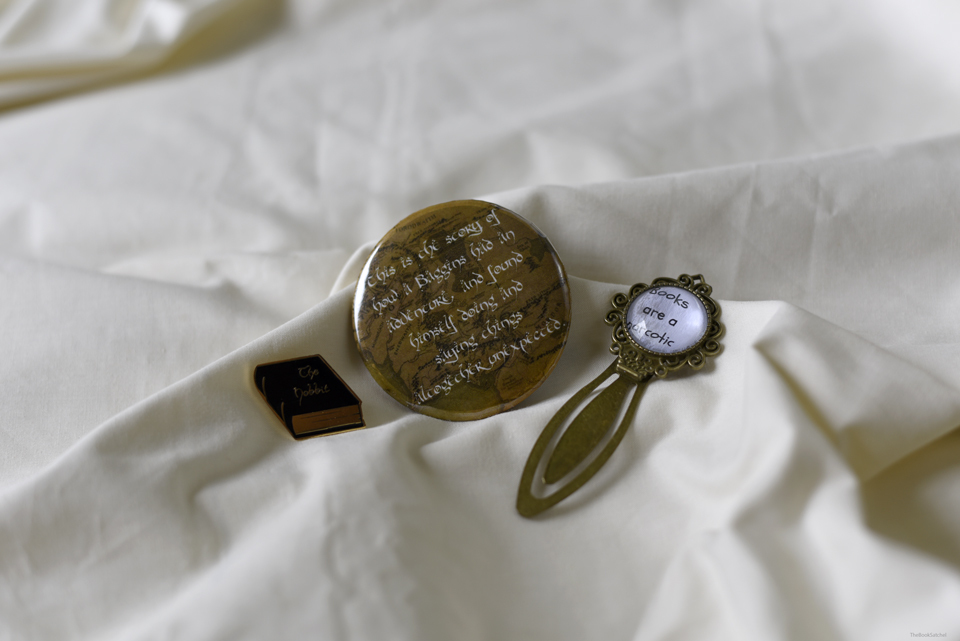 The packaging was good and I loved the personalised card inside from 'S' (Mmm. Mysterious, right?). The lapel pin that reads 'hobbit' is the best. You have to take my word for it because I could not angle it in any way to click a picture that shows how fantastic it is because it was so shiny. Also included in the box was a bookish badge, two magnetic bookmarks and some lovely postcards for snail mail.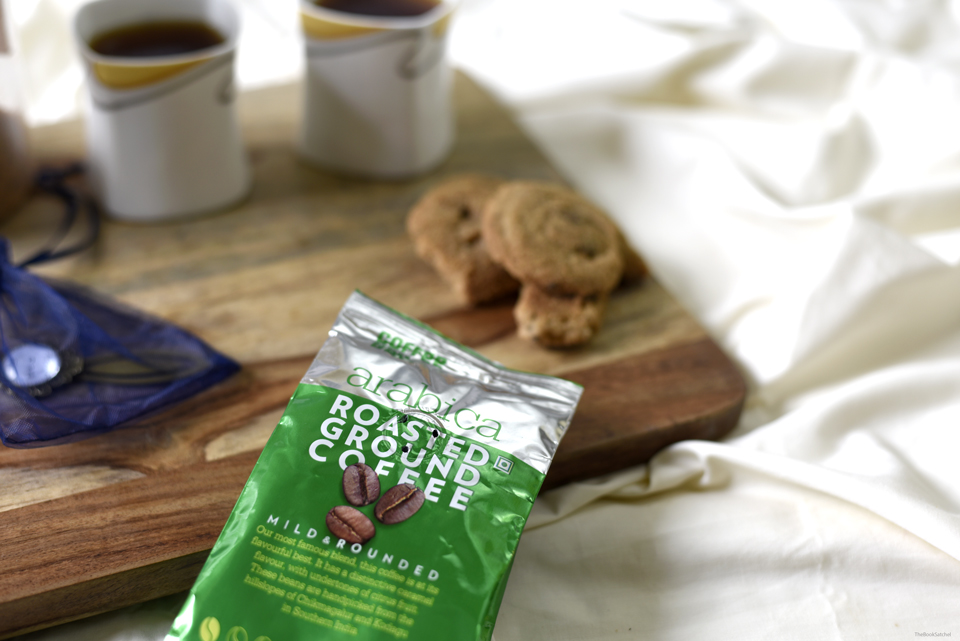 Now to the favourite part -food! I have tried coffee powder from Cafe Coffee Day before and it is one that I (and my mom) enjoy. So yeeey, for more coffee! The cookies were amazing. I finished the whole jar of cookies while doing a shoot over the weekend. They are perfect crumbly bits of heaven. I loved that these cookies had a home-made taste (kind of reminded me of the lovely aroma when my mom bakes them), different from the recent ones I have tasted. So that's definitely a 'plus one' for the box.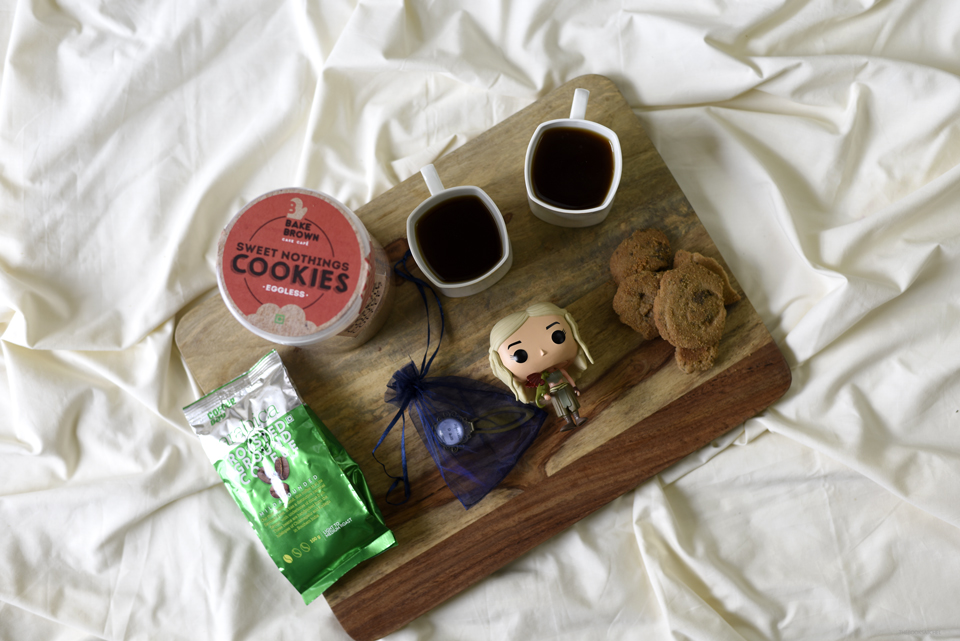 Another novelty of the subscription service is their in house magazine, Barefoot Sunshine. It has stories, articles, interviews and sneak peeks into the future boxes. You can send your writing pieces to get published too. So even if a box service isn't what you are looking for, you might be interested in Barefoot Sunshine to showcase your work.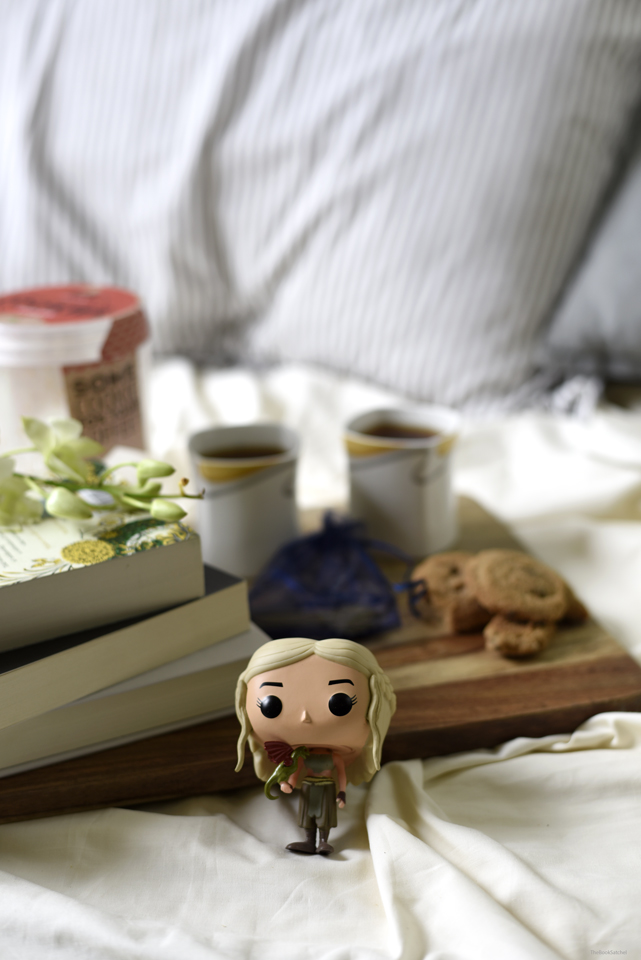 Last, but not the least is the Funko Pop! That was quite a surprise. So I got my first Funko Pop and it is Daenerys with a dragon. I just hope this doesn't get me addicted into collecting them. Hopefully these Funkos being super expensive would discourage me.
Overall, I am impressed by the box. And what's more? They have a lot of subscription plans; so even if you are on a budget, you will find something to suit you. The team also curates some Limited Edition Boxes (Jane Austen, Wonder Woman etc) which are worth a look.
How to Subscribe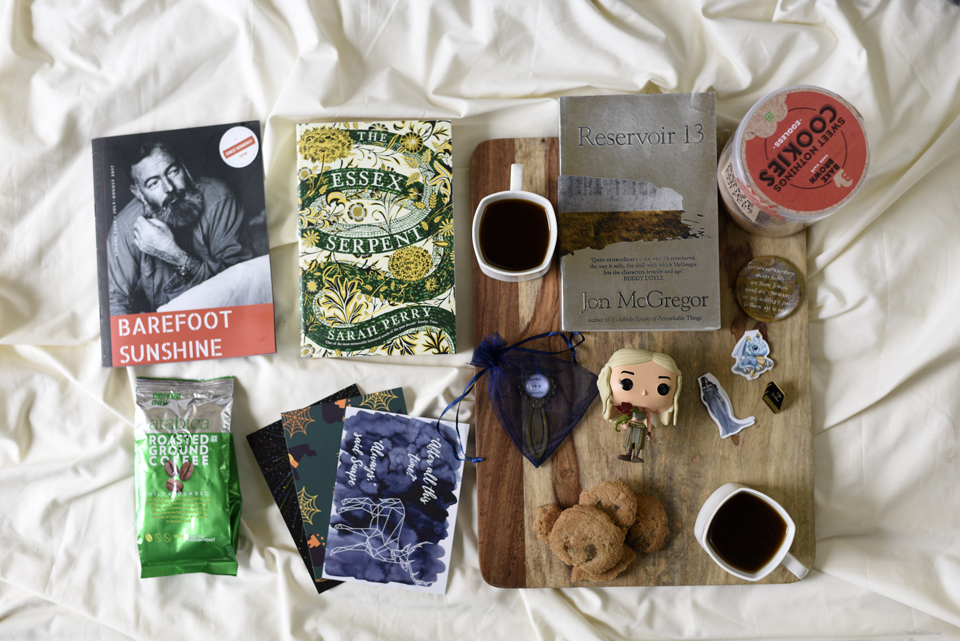 Disclaimer : Much thanks to The Big Book Box for a subscription box to review. All opinions are my own.