Autumn by Ali Smith – A Meditation on Identity and Memories
27th June, 2017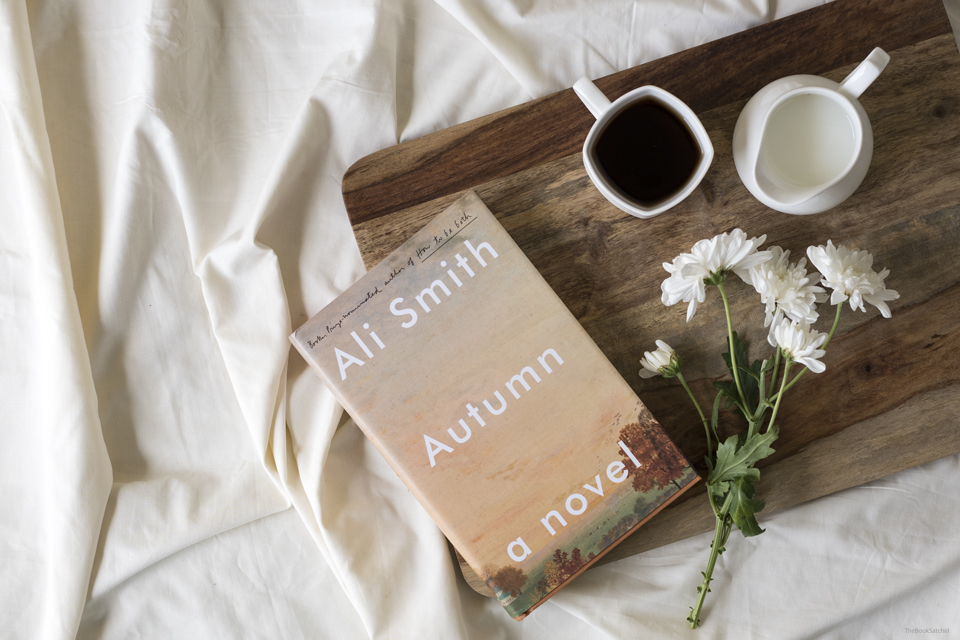 A story about growing old, time, love and memories set in a world that is as scary as we thought it would never be.
Review
Ali Smith's novel is the first among a quartet of novels named after seasons. I was especially eager about the book since it takes place in the present-day. There are so many novels that talk about the political and cultural developments that happened years back that I was almost craving for novels that tell us the 'now' in the world. I was delighted with Arundhati Roy's The Ministry of Utmost Happiness about the present-day India and needless to say as excited about Autumn which is set in the United Kingdom after it has voted to to leave the European Union.
Rooted in reality
This is my first novel by Ali Smith and I think I will definitely be exploring more of her works. Let me begin with what struck me most about the novel – It was a small scene at the post office where Elisabeth is trying to give an application for a new passport. This scene was done to perfection. The annoying and irrelevant questions the people behind the desk ask (Are you traveling? Where to? etc) and their how they try to find reasons to reject the application (I laughed so much reading the 'hair in the eyes in the photo'. It is such a common and frustrating reason given by officials in my country too even when there is nothing wrong with the picture).
The worst of times...
The book is more about reading between the lines than the actual story. It begins on a dreary Dickensian note saying "It was the worst of times; it was the worst of times," giving the reader a jolt of shock that the Brexit issue is surely as significant as the revolution that Dickens talks about in A Tale of two Cities. Autumn is the story of a young woman named Elisabeth and her friendship with her elderly neighbour, Daniel Gluck. When Daniel falls ill, Elisabeth moves closer to home to be with him and recollects the good times they have shared when she met him first as a child. Her mother is not encouraging of their friendship (when Elisabeth is younger) and speculates if Daniel is gay. She often questions Elisabeth on what they talk about as she is suspicious that he has other intentions towards the child. Daniel, who has lived through the fascism of 1930's in Europe, communicates to Elisabeth through art. They talk about paintings, Bob Dylan and Sylvia Plath. In fact when she grows up, Elisabeth decides to do her dissertation on Pauline Boty, a lesser known feminist painter whom Daniel had introduced to her. The story moves back and forth in time taking the reader on a wonderful journey through their friendship.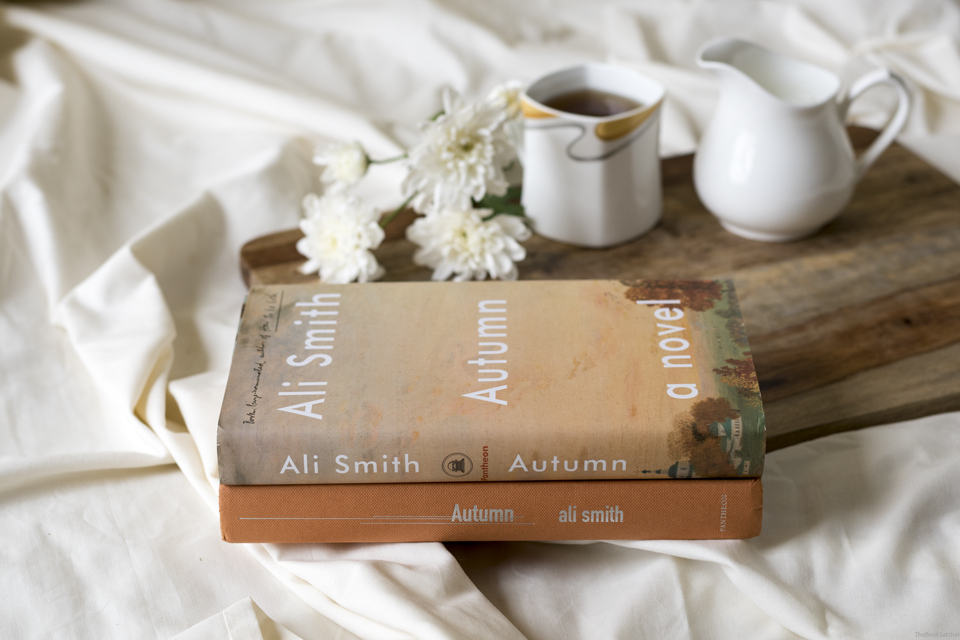 Meditative and Funny
This book packs a punch of themes in a slightly philosophical tone. I loved the quiet, pensive prose with intermittent sarcasm in passages. There is so much to reflect upon, so much to argue about and so much to both remember and forget. The book touches upon several subjects such as xenophobia, nationalism, mortality, effect of memories on life and unconventional love.
Elisabeth and Daniel express their ideas through art and imagination. Daniel triggers Elisabeth about conversations on creativity and society. He is both a 'father figure' and a friend. Elisabeth admits that none of her boyfriends matched up to him because "Nobody spoke like Daniel; Nobody did not speak like Daniel." When Elisabeth is back home, the British neighbourhood is slowly changing. Fences that say 'Go Home' are cropping up. There is sarcasm (loud and clear) when someone writes 'We are already home, Thank you' below that. The book makes you think about what 'home' is and why people who have lived in a place all their lives are made to feel like outcasts. Another interesting turn was how Elisabeth's understanding of her mother changes as she comes back to live with her as an adult.
Final Verdict :
As Elisabeth says about Daniel,"if he is…then he's not just gay. He's not just one thing or another, Nobody is. Not even you." We all are part of a bigger world, a bigger humanity; but we are so bent on grouping human beings into categories. Autumn is a quiet meditation on a post-Brexit, post-Trump world about identity. I loved this read and I look forward to reading more of Ali's books.
Title : Autumn
Author : Ali Smith
Publisher : Pantheon Books
Published : 2017 (Originally in 2016)
Language : English
Pages : 263
Rating : 4/5
Disclaimer : Much thanks to Pantheon Books for a copy of the book. All opinions are my own
Have you read Autumn? What are your thoughts? Which other books by Ali Smith would you recommend?