The Answers by Catherine Lacey – The Girlfriend Experiment for Love
16th June, 2017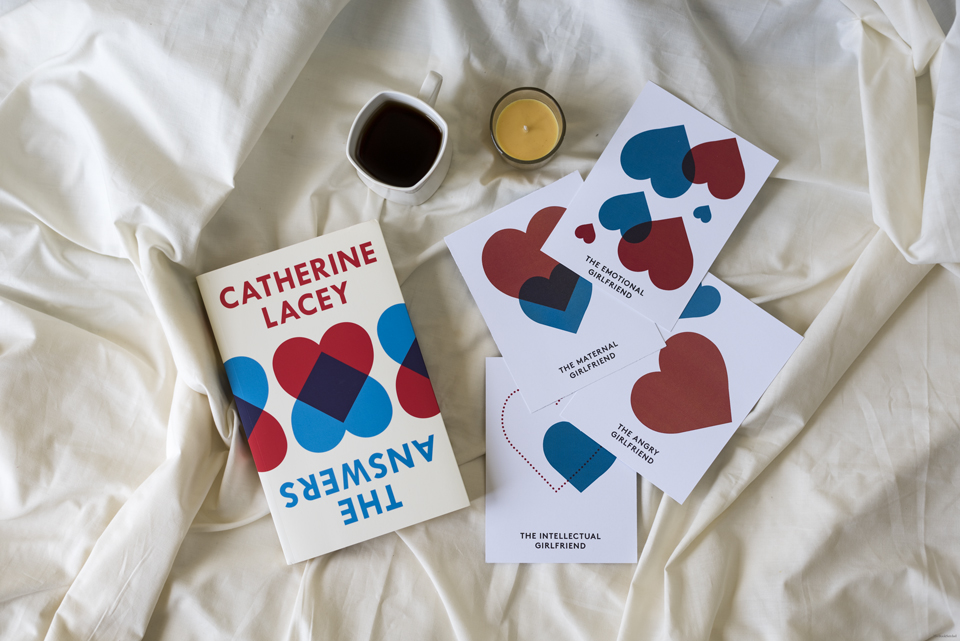 What if you can divide the various tasks that define one girlfriend among many? Would such a collection of girlfriends give you the ultimate perfect girlfriend?
Review
The blurb of The Answers would grab anyone's attention. It is the story of an egoistic actor named Kurt Sky who wants to measure and quantify romantic love. He and his assistant, Matheson, are torch bearers of the 'Girlfriend Experiment' where a group of highly paid women are entrusted with a single responsibility and together they make up the final perfect girlfriend. So there is an Emotional girlfriend (to give emotional support), an Anger girlfriend (who vents out her anger), a Mundane girlfriend (who stares into space), a Maternity girlfriend (who cooks and does chores) and so on.
Mary has a mysterious ailment and is undergoing a  treatment called Pneuma Adaptive Kinesthesia, PAKing for short, that involves think crystals and paired yoga in dark rooms and is outrageously expensive. A quick look for a secondary source of income leads her to Matheson and after a series of bizzare interviews, Mary is appointed as the Emotional Girlfriend. The Girlfriends are constantly monitored by scientists, including their heart beats and stress levels and they are given pre-planned time slots to be with Kurt, much like a regular job. Each girlfriend is given a handbook and under no circumstances is she allowed to cross boundaries. For eg: If the plants in the house need watering, an Emotional Girlfriend can get fired if she waters them because that is the duty of the Maternal Girlfriend. Being the Emotional Girlfriend, Mary is required to maintain eye contact, give reassuring touches on the arm and listen attentively. As the 'work' progresses, they exchange keys and even have an 'I love you' session. Kurt seems to get attracted to her and the boundaries between them seem thin enough to cross. However Mary is stuck between her true feelings, Kurt and the other girlfriends.
I was enthralled by this novel and found it to be both engaging and entertaining. The characters are interesting and the writing keeps the reader on the edge thinking 'What is going to happen next?'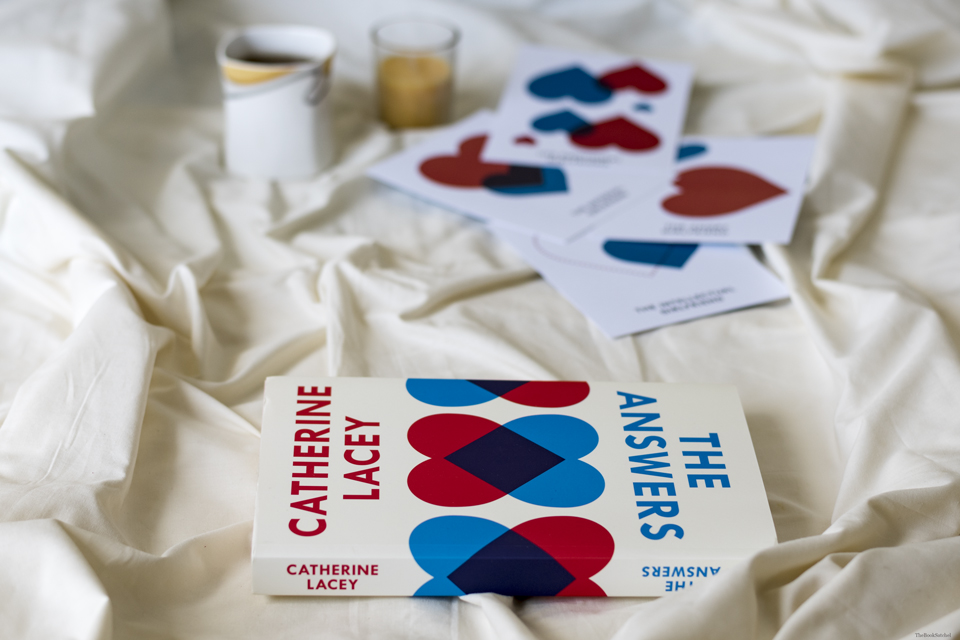 There is an underlying tone of sarcasm in the whole novel as Lacey makes fun of the haves and have-nots. The rich find ridiculous (not ridiculous for them) ways to spend money such as trying to define the components that would result in a 'perfect girlfriend', spending time at a juice counter where it is nearly impossible to order water, being fascinated by a 'cocktail artist' who mixes drinks according to the person's moods.  Lacey also makes fun of the whole experiment about men thinking that they can come up with a secret formula for a Perfect Girlfriend.
Mary on the other hand comes from the section of 'have-nots' and struggles to make ends meet. I found the glimpses into the life of the Anger Girlfriend very interesting and Lacey makes some snarky comments about women pursuing their dreams in a world of patriarchy. Matheson is a difficult boss and very interfering in the personal lives of the girlfriends he hires; just like some of the real-life bosses. The highlight of the novel is how flawed our relationships are, whether we are rich or poor, because like Kurt, Mary has her share of broken relationships with her family and ex-es.
As for the ending, I was not fully pleased with it but it was a relief to know how things ended, especially since I was very curious about how the author would wrap up the plot. So I was not very displeased either. The novel makes us think of many of the rules we try to bind 'love' with without offering solid closures on any of the questions raised. As Mary says about love, "Such a serious thing we are doing, and no one really knows how to do it".
Those who loved Atwood's The Handmaid's tale and the Baileys Prize winner, 2017 – Naomi Alderman's The Power, would love this novel; it builds up and expands the basic premise in the same fashion.
Title : The Answers
Author : Catherine Lacey
Publisher : Granta Books
Published : 2017
Language : English
Pages : 304
Rating : 3/5
Disclaimer : Much thanks to Granta for sending me the book. All opinions are my own.
Have you read The Answers? Are you intrigued by the premise?
Share this post
[easy-social-share buttons="facebook,twitter,google,pinterest" style="icon" template="grey-circles-retina" twitter_user="thebooksatchel"]