ACOTAR and ACOMAF by Sarah J Maas – To Read or Not to Read
24th February, 2017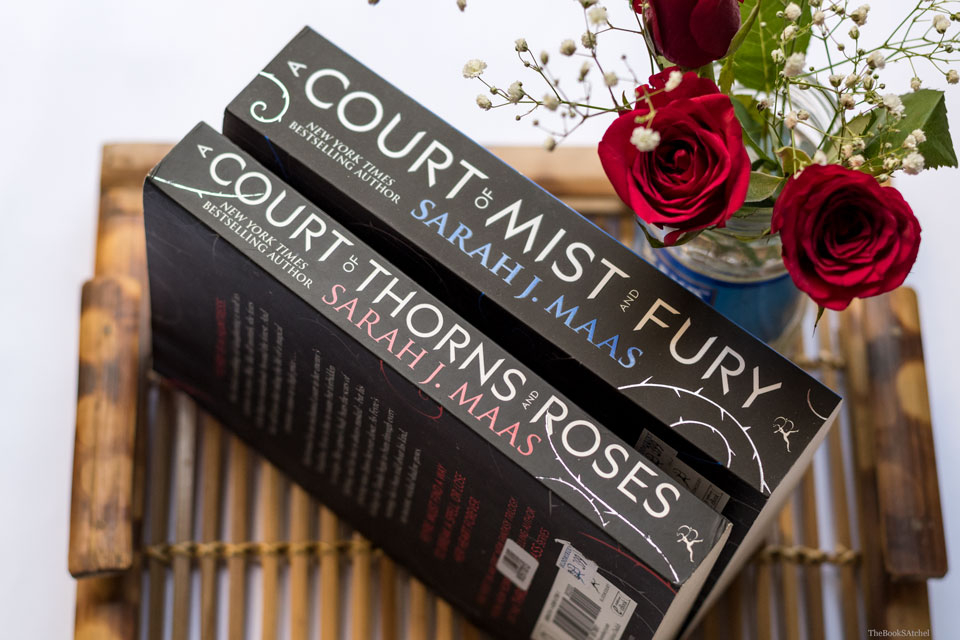 Beauty and the Beast is a favourite story of mine. Yes, the Disney version made me fall head over heels with it. That took me to the Courts of Sarah J Mass, retellings of the old fairytale. Since A Court of Ruin and War, the highly anticipated third book in the trilogy is due for release in  May, 2017, here is a quick checklist to help you decide if you should read the first two as soon as possible to celebrate the third book with the rest of the fans.
Note : Both books are marketed as YA.  ACOMAF even won the Goodreads YA fantasy award. These are not Young Adult reads. There are many explicit sex scenes.
Quick Recap of Characters
Tamlin – The Beast. He is masked and so are all the inhabitants of his castle because of a curse
Feyre – The Beauty. Nineteen year old huntress (in ACOTAR)
Rhysand – The villain in ACOTAR, more of a hero in ACOMAF
Amarantha – The villain (in ACOTAR)
A Court of Rose and Thorns (ACOTAR)
When Feyre kills a wolf in the woods, a beast-like creature arrives to demand retribution for it. Dragged to a treacherous magical land she only knows about from legends, Feyre discovers that her captor is not an animal, but Tamlin—one of the lethal, immortal faeries who once ruled their world. (from Goodreads blurb)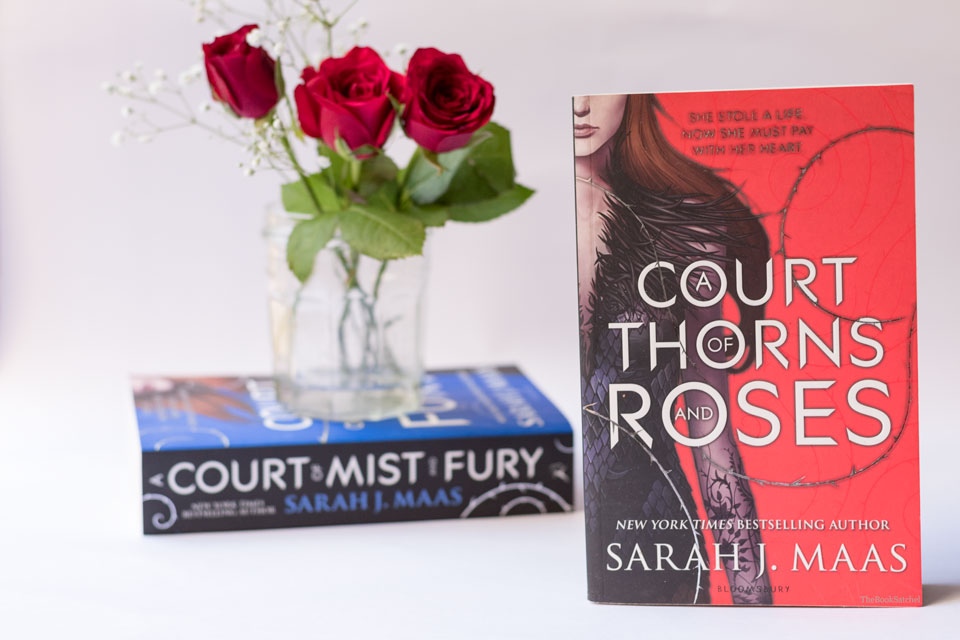 The Good:
-The pacing is excellent. It is a page turner and I was hooked to the book
-It is a fast and breezy read.
-The imagination used in the new world is perfect. The Beast and his castle dwellers wear masks because they are cursed by the evil power, Amarantha.
– The Beauty in the Disney version loves books. And Feyre loves painting. She finds solace in it.
The Bad:
-The world building is almost nil. The setting of the story was excellent, so I naturally wanted to know more about it.
-There is no reason why Feyre falls for Tamlin. Lucien, Tamlin's friend, spends more time with Feyre and they seem to be really enjoying each other's company.
– Tamlin is the tamest, broodiest 'beast' that you will ever meet.
-Feyre is drugged by Rhysand, made to wear skimpy clothes and parade around and this is seen as acceptable later on because it was to protect her.
-There are forced kisses which are normalized in the book. The book makes me raise my eyebrows about women and consent.
-Feyre – I absolutely hated the main character. She is what you call someone written as a strong, independent, rebellious heroine but actually is an ignorant fool who does everything she is told not to do, goes everywhere she is warned not to (with no particular reason, mind you).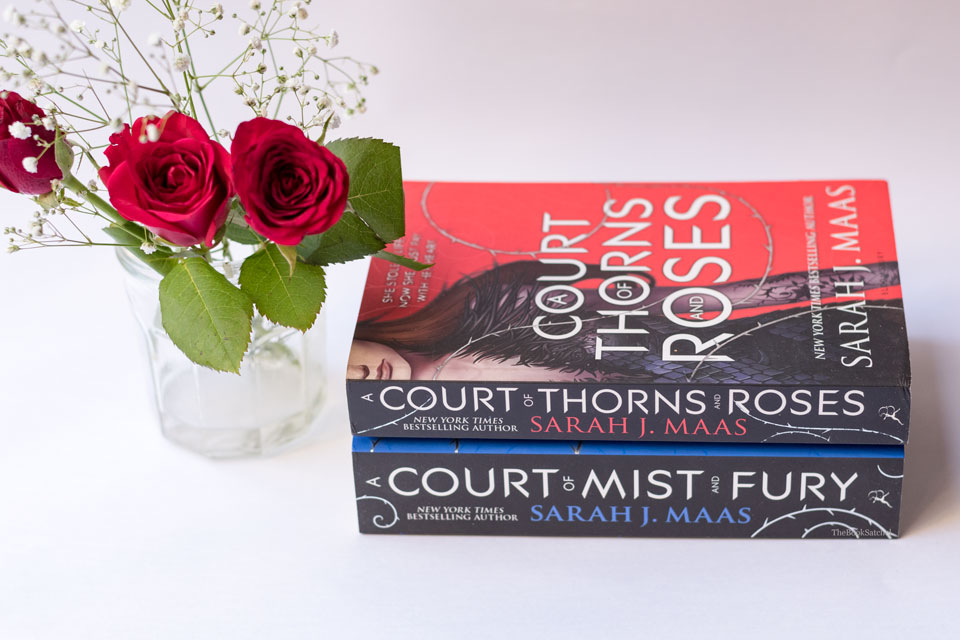 Pick up ACOTAR if :
You want to read an easy, light book. This one was a page turner. I enjoyed the read and got through the whole book in one go. The whole book can be summed up as
Feyre is warned not to do something ⇒Feyre does it anyway ⇒Feyre lands in trouble ⇒ Tamlin saves her ⇒Repeat (with intermittent sex scenes).
There isn't much of a plot or world building. So if you are looking for that, better give this one a miss.
Now for the sequel,
A Court of Mist and Fury (ACOMAF)
Feyre survived Amarantha's clutches to return to the Spring Court—but at a steep cost. Though she now has the powers of the High Fae, her heart remains human, and it can't forget the terrible deeds she performed to save Tamlin's people. Nor has Feyre forgotten her bargain with Rhysand, High Lord of the feared Night Court. (from Goodreads blurb)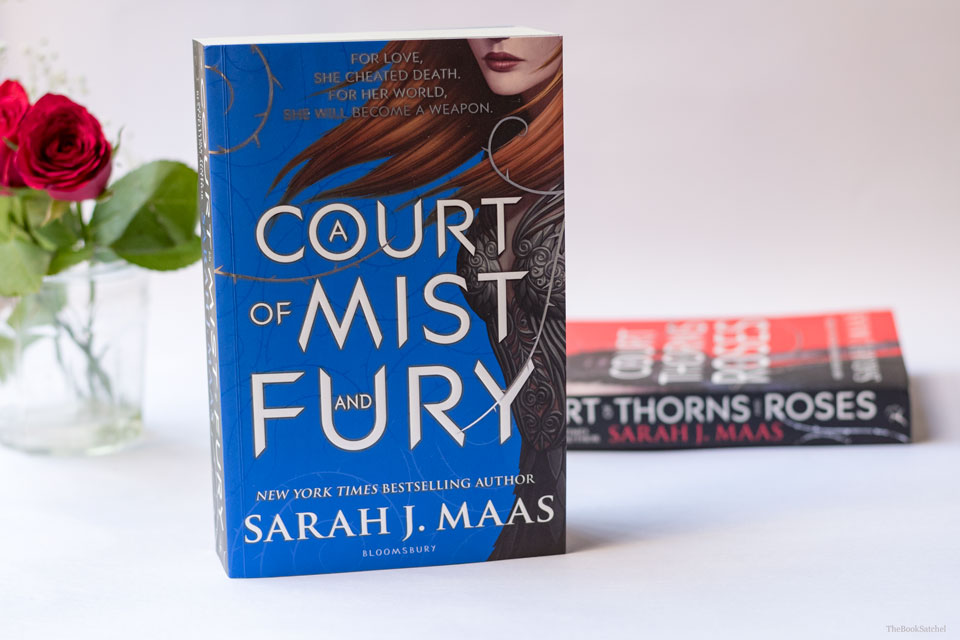 The Good:
-Sarah J Maas pays a lot of attention to the world building in the sequel. I was really glad to read about the courts and hierarchy
-The pacing is fast and ACOMAF is an easy, breezy read too.
-Rhysand is sculpted to an amazing character whom the reader will fall in love with ( He has no similarity whatsoever with the old Rhysand).
The Bad:
-Feyre seems to be horny all the time.
-Also, there is a lot of growling and purring. Yes, perhaps this is because there are so many sex scenes and the writer runs out of words. But frankly, everyone is growling. I got tired and lost count of how many times the word is used.
-Rhysand and Tamlin are given makeovers in terms of their characters. Tamlin is suddenly portrayed as the bad guy and manipulative Rhysand as the good guy which does not fit their character descriptions in the first book
-Feyre : Oh yes! I hated Feyre in this one too. She says she is in love with Tamlin, but she wants to run away because she doesn't like that he checks on her and makes sure she is safe. If he did not do that she would have said he ignores her and run away, I suppose.
-Let's say you do not love your boyfriend anymore. Would you run off and seek shelter with the guy who drugged you, and then gave a lousy apology?
Pick up ACOMAF if :
You are willing to read it like a stand alone. The pacing is good and it is an entertainer. The characters (except Feyre) do not have any similarity to their former selves in the first book, ACOTAR. So read them as if they are new characters with the same names given in the first book.
Would I Recommend?
I enjoyed them both– ACOTAR for the pacing and ACOMAF for the world building. However, I have my eyebrows raised for several points mentioned above.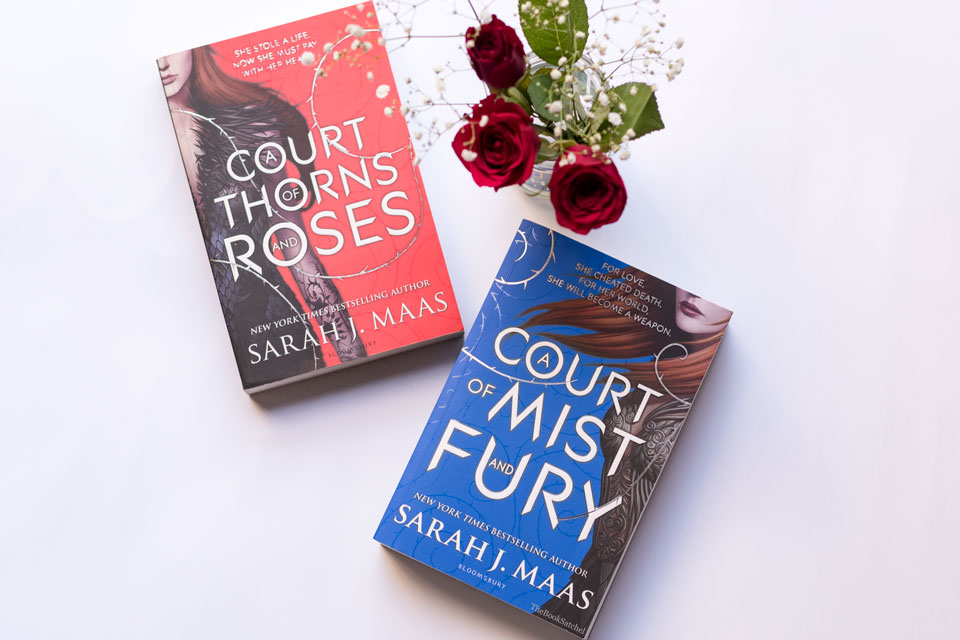 About ACOWAR....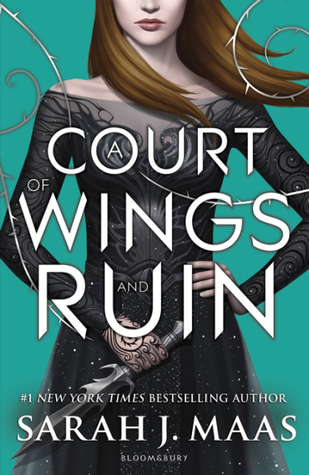 A Court of War and Ruin (ACOWAR) has a gorgeous cover indeed. I expect Feyre to be the same ignorant girl who does stupid things . I hope Maas gives justice to Tamlin's character development. And hopefully there is a happy ending for Feyre (hate her) and Rhysand (love the Rhysand of Book 2). Fingers crossed ACOWAR will have the pacing of ACOTAR and the world building of ACOMAF.
Note : I repeat, these are not YA reads but New Adult books.
Title : A Court of Thorns and Roses
Author : Sarah J. Maas
Publisher : Bloomsbury
Published : 2015
Language : English
Pages : 421
Rating : 3.5/5
Title : A Court of Mist and Fury
Author : Sarah J. Maas
Publisher : Bloomsbury
Published : 2016
Language : English
Pages : 626
Rating : 3.5/5
Did you read A Court of Thorns and Roses series? Did you like it? Were you put off by the depiction of women? Will you be reading ACOWAR?
Share this post
[easy-social-share buttons="facebook,twitter,google,pinterest" style="icon" template="grey-circles-retina" twitter_user="thebooksatchel"]